Bread baking can be daunting if you're a novice, but these simple, easy-to-follow recipes will soothe your anxiety. Give these a try and you'll be enjoying your own fresh baked bread in no time!
1. Easy Homemade White Bread by Seasons & Suppers
From the website: "This simple 6-ingredient recipe will make two 1 lb. loaves of bread. The recipe has lots of flexibility in terms of ingredient options and doesn't use a ton of flour to make two loaves. I love this loaf as it's a nice sturdy loaf, that slices well and easily to any size slice.
This bread freezes beautifully, so you can enjoy one right away and freeze the other for later. It also features an easy, no-rolling-needed shaping method, that's great for beginners."
2. 3 Ingredient Artisan Bread by I Heart Naptime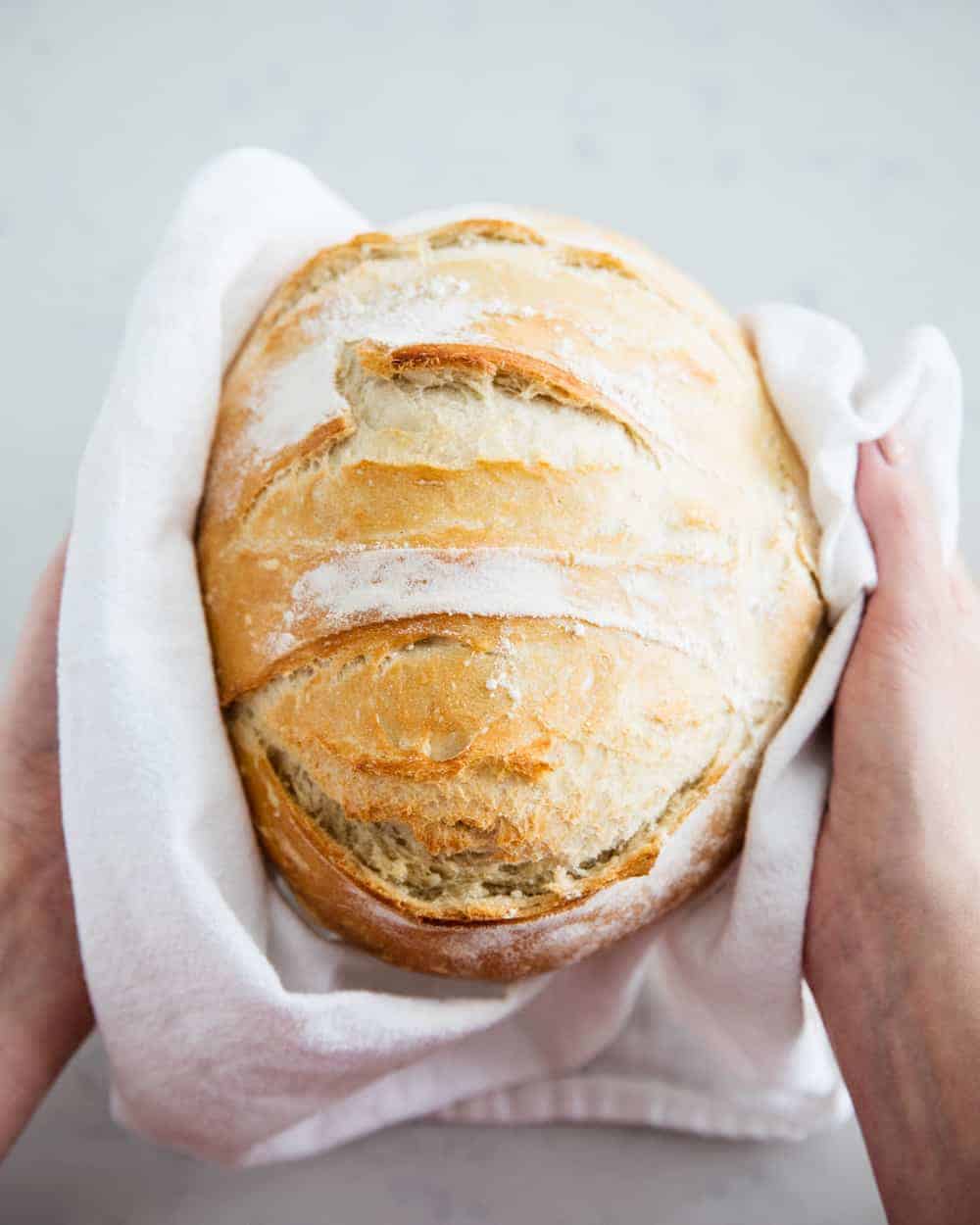 From the website: "This no knead artisan bread is the easiest bread recipe you'll ever make! You only need one bowl and 3 simple ingredients. This recipe is perfect for beginners!"
3. Easy Rosemary Focaccia Bread by Salty Lemon Sister
From the website: "Focaccia bread is olive oil-based and topped with rosemary and flaky salt. It's incredibly easy to make and is perfect for beginners to the bread-making world and pros alike. Channel your inner Italian countryside chef!"
4. Easy Yeast Rolls | Best Dinner Roll Recipe for Beginners by The Anthony Kitchen
From the website: "There's nothing quite like the taste of freshly baked, super soft homemade dinner rolls, and if you've ever tasted one, you know they're worth taking the time to make from scratch. While dinner rolls from scratch may at first seem intimidating, rest assured, with this recipe for Easy Yeast Rolls, a baker of any experience level will be well-equipped to make an incredible batch of dinner rolls."
5. Homemade Honey Oat Bread by Happy Money Saver
From the website: "Whether you're new at making homemade bread or a seasoned pro, you're going to love this Honey Oat Bread recipe! It is one of the yummiest and easiest bread recipes you'll ever make and is melt-in-your-mouth delicious every single time."
6. Easy Homemade Amish Bread by The Happier Homemaker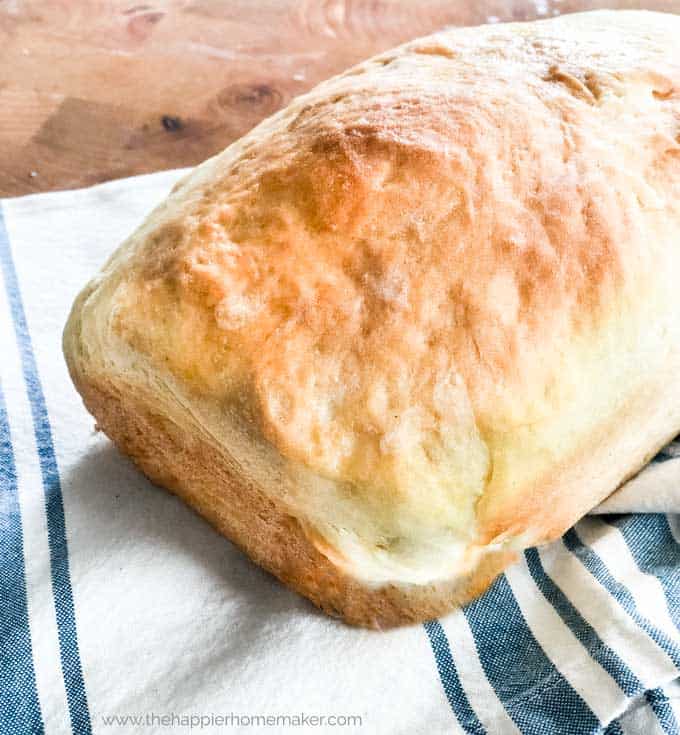 From the website: "This is one of my favorite easy homemade bread recipes. I've heard it called Amish bread, Amish Sweet bread, or Amish butter bread…I have no idea if it's an actual Amish recipe so please forgive my ignorance on its origin, I received the recipe from a friend when I was pregnant with my oldest son about 12 years ago and it's been a favorite ever since."
7. Dutch Oven Bread: Bread for Beginners by Sandra's Easy Cooking
From the website: "Take a little time to bake my Dutch Oven Bread: Bread for Beginners, which is amazing, simple, and tasty in your kitchen. I have been making this bread for many, many years, and not every time came out perfect, but it never stopped me from making it all over again."
8. Brown Sugar No Yeast Bread by Julie Blanner
From the website: "This brown sugar bread recipe is full of flavor and incredibly easy to make. A no yeast bread made with staple ingredients and just 5 minutes hands-on time!"
9. Simple Homemade Multigrain Bread Recipe by Alpha Foodie
From the website: "All you need for this whole wheat and spelt bread recipe are a few simple pantry ingredients, methods, and some loaf pans (no dutch oven needed here!), and you'll be churning out delicious bread loaves and feeling like a pro. After all, there's nothing quite like a slice of warm bread fresh from the oven to make you wish you'd taken up bread-making years ago."
10. 4-Ingredient French Bread by Budget 101
From the website: "4-Ingredient French Bread… it sounds too good to be true! Did you know that you can make fresh, hot, delicious french bread using just four simple ingredients and about five minutes of effort? And by the effort I mean, a 5-year-old could make this."
Facebook Comments
comments