We all have good intentions about incorporating more vegetables into our diet, but sometimes those good intentions lack follow through. These ten recipes are here to help. Incorporate spinach – with its high levels of calcium, Vitamin A, Vitamin C, and folic acid – into everything from burgers to muffins. Happy National Spinach Day! 
1. Spinach Artichoke Dip Pull Apart Bread from The Cookie Rookie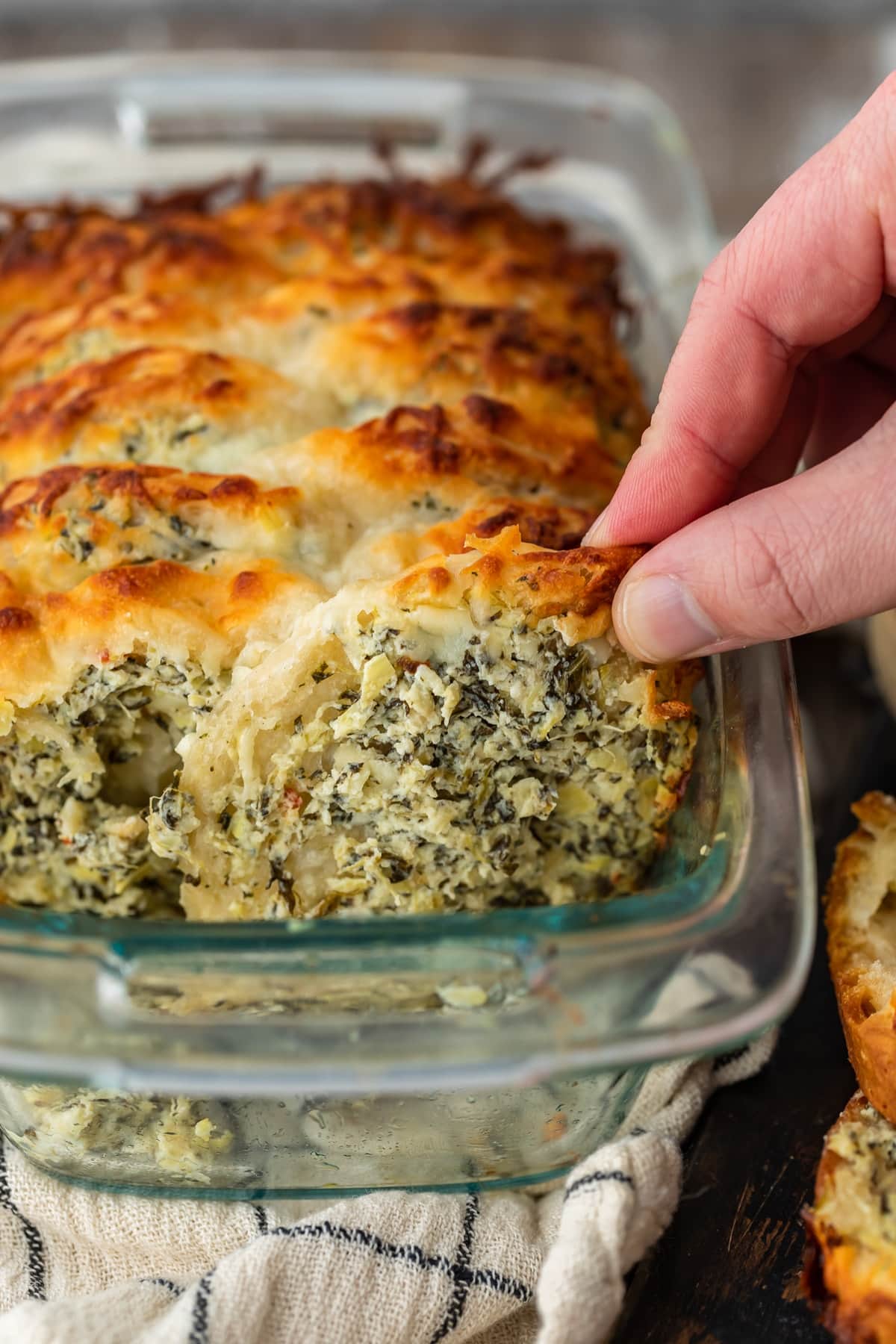 From the website: Combine spinach artichoke dip and easy pull apart bread, and you've got one tasty recipe! This bread is so delicious and so easy to make!
2. Cream of Spinach Soup from Olivia's Cuisine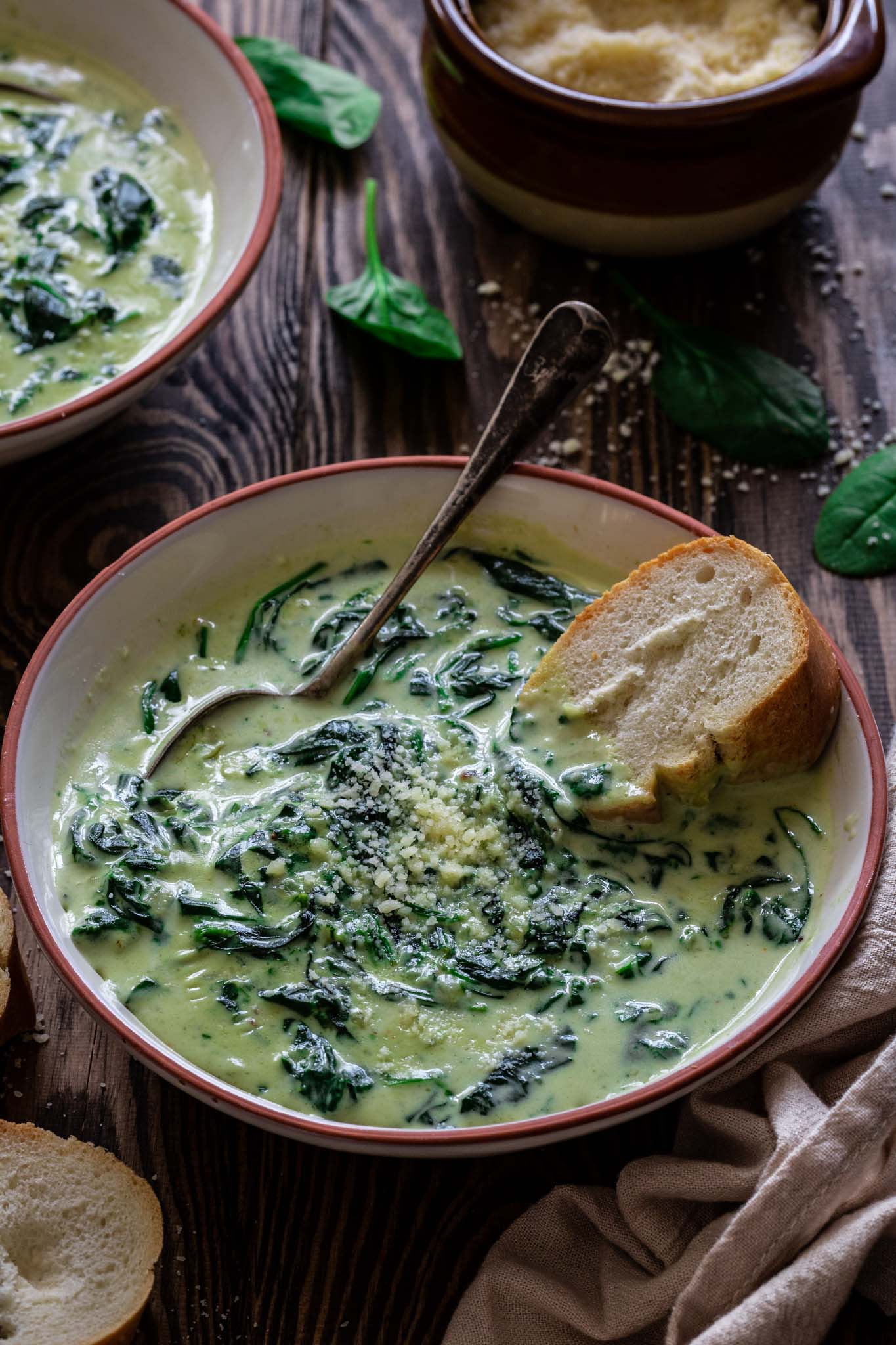 From the website: I couldn't stop thinking of these creamed spinach crostini that my mom makes and had the idea of transforming them into a soup. Most of the recipes for Cream of Spinach Soup will ask you to blend the ingredients. Mine doesn't! I'm after that steakhouse creamed spinach vibe, so the chunks of spinach are very much celebrated here. That being said, if smooth is your jam, go ahead and puree the soup! It will taste just as good!
3. Grandmother's Spinach Rockefeller from The Hungry Bluebird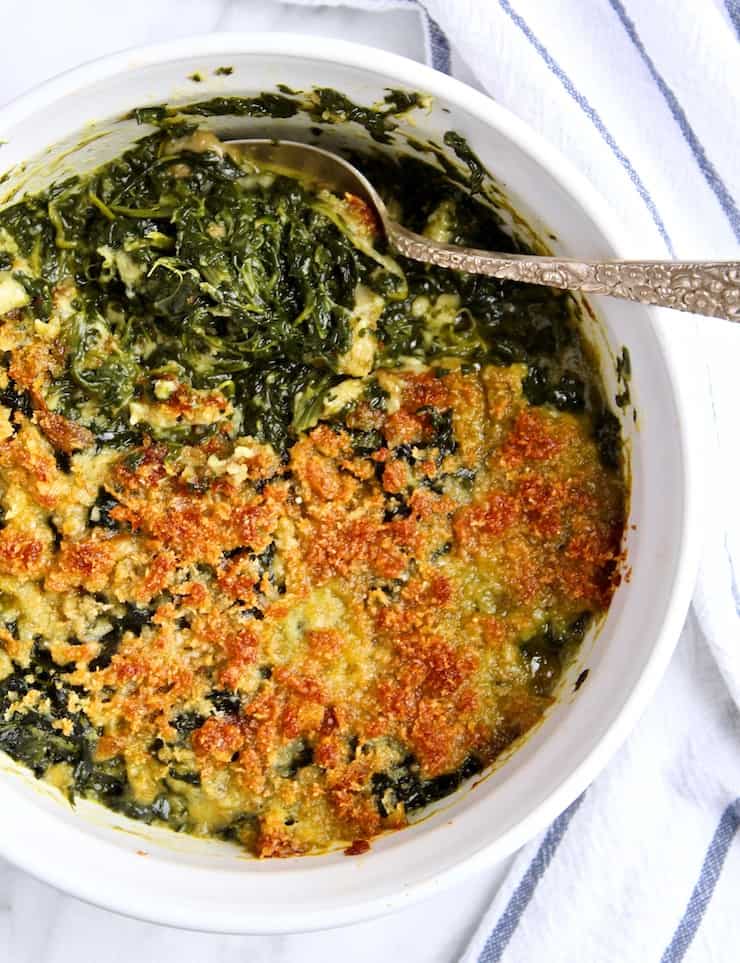 From the website: My Grandmother's Spinach Rockefeller Recipe ~ spinach, bread crumbs, Parmesan, butter and seasonings, cooked and then baked in a casserole. Brown, crispy topping over creamy spinach, perfect with beef or lamb for the holidays.
4. Spinach Feta Greek Burgers from Savory Tooth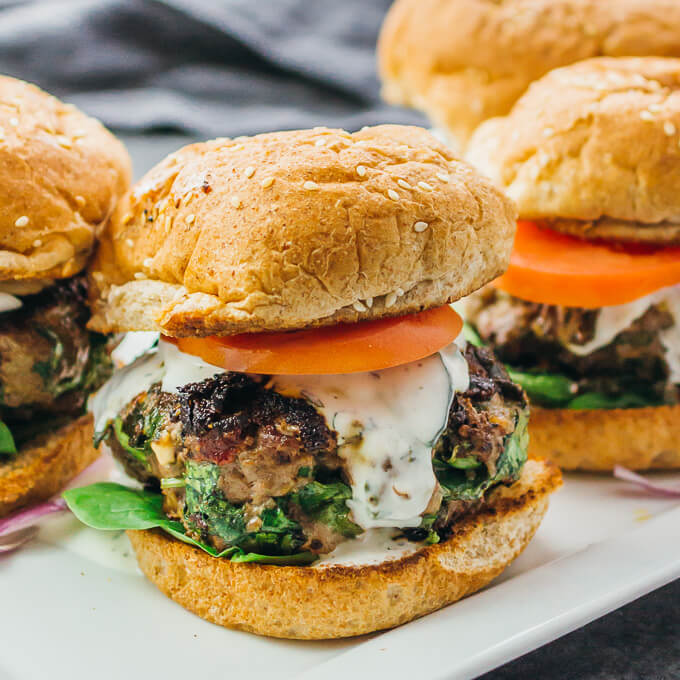 From the website: These Greek burgers have made their way to the top of my summertime grilling wish list. Whether you prefer to grill your burgers, bake them, or pan sear them, these Greek burgers will be sure to satisfy your burger cravings and you will love all of the flavors and textures going on here. Most prominent are the sun-dried tomatoes and feta cheese, followed by the spinach and tzatziki sauce. It is such a killer flavor combination.
5. Blender Spinach Banana Muffins from Joy Food Sunshine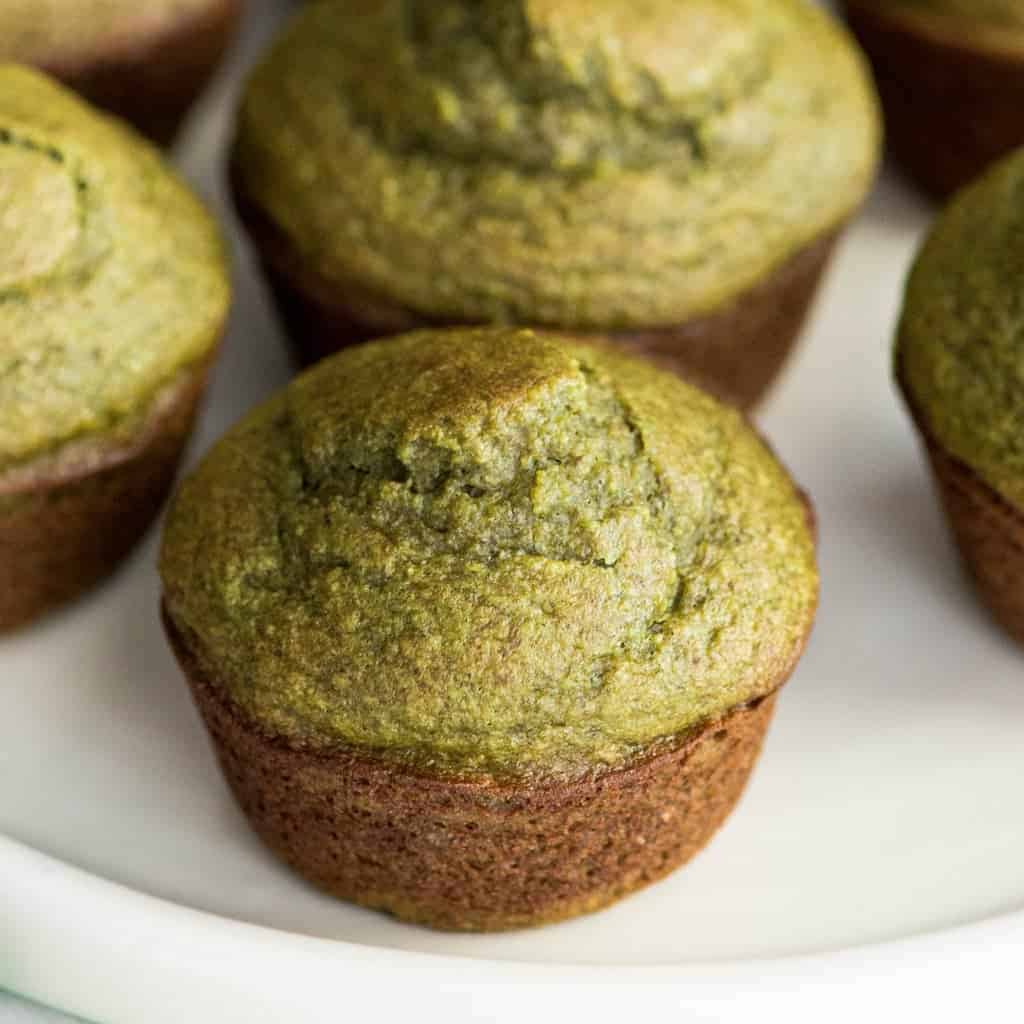 From the website: This recipe for Spinach Banana Muffins is healthy, delicious and easy! My kids love them because they're green! We even call them "Hulk muffins," which my son thinks is the coolest things ever. Because what kid wouldn't want to eat a muffin named after a super cool super hero?
6. Spinach Artichoke Wonton Cups from Peas and Crayons
From the website: Take creamy spinach dip to the next level with these bite-sized Baked Spinach Artichoke Wonton Cups. This crispy, cheesy appetizer is sure to vanish at your next party or potluck and the individual cups make perfect hand-held snacks!
7. Spinach Lentil Curry from I Can You Can Vegan
From the website: I know you'll love this recipe! It's easy to make, has great flavor, it's perfect for meal-prepping and it's affordable too! Hungry yet? 
8. Mango Spinach Smoothie from Garnished Plate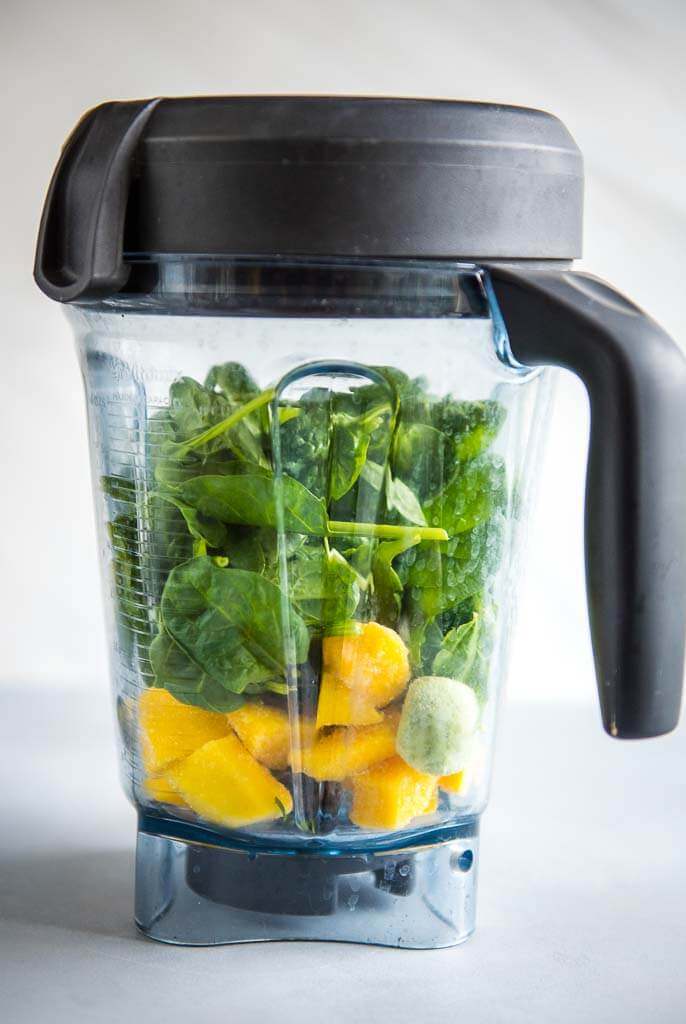 From the website: How do you make a healthy spinach smoothie taste better? Mango of course!! This Mango Spinach Smoothie is one of my go to recipes for a healthy and satisfying breakfast.
9. Apple Cranberry Spinach Salad from I Heart Naptime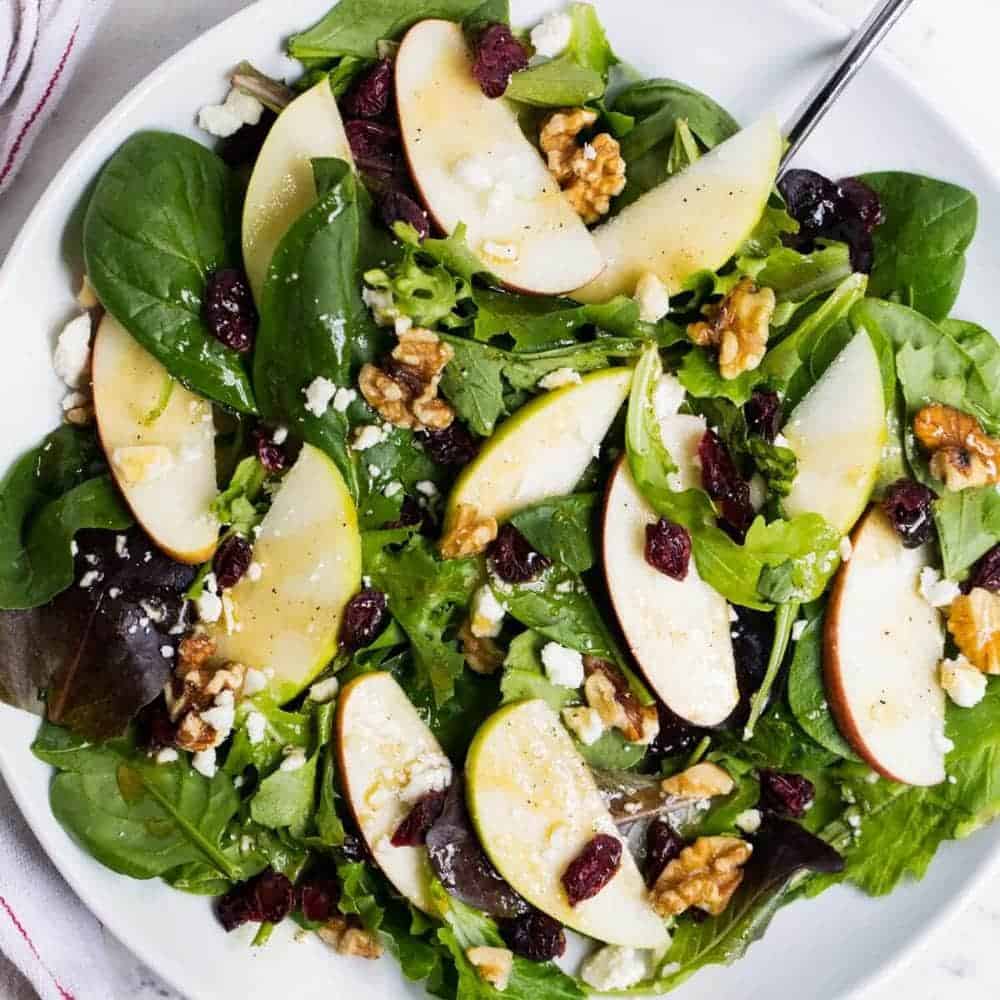 From the website: If you're looking for an easy and delicious salad recipe to make when entertaining, this spinach salad recipe needs to be on your list! It's so quick to whip up and you probably already have a lot of the ingredients on hand. The flavors in this spinach salad blend together so nicely and make the perfect sweet and savory mix.
10. Spinach Stuffed Chicken Breast from Faithfully Free
From the website: Spinach Stuffed Chicken Breasts are the most popular recipe on this entire blog! Everyone loves this recipe and I know you will too. 
Facebook Comments
comments