When the hot weather hits and summer arrives, it's hard to think about cooking, but these fresh, tasty recipes will help you keep your cool. Serve them as no-fuss sides or as a quick and easy meal. Enjoy!
Thai Noodle Salad With Sesame Peanut Sauce by Grilled Cheese Social
From the website: "This Thai Noodle Salad with Sesame Peanut Sauce is one of my favorite recipes! You can serve this easy Asian pasta salad cold or hot and you can even make it a few days ahead of time!"
Easy Shrimp and Avocado Salad with Tomatoes by Savory Tooth
From the website: "Featuring vibrant flavors and textures, this Shrimp Avocado Salad with tomatoes and citrus dressing is a tasty summer salad that takes less than 30 minutes to make. It's also a great choice for anyone looking for a low carb salad recipe."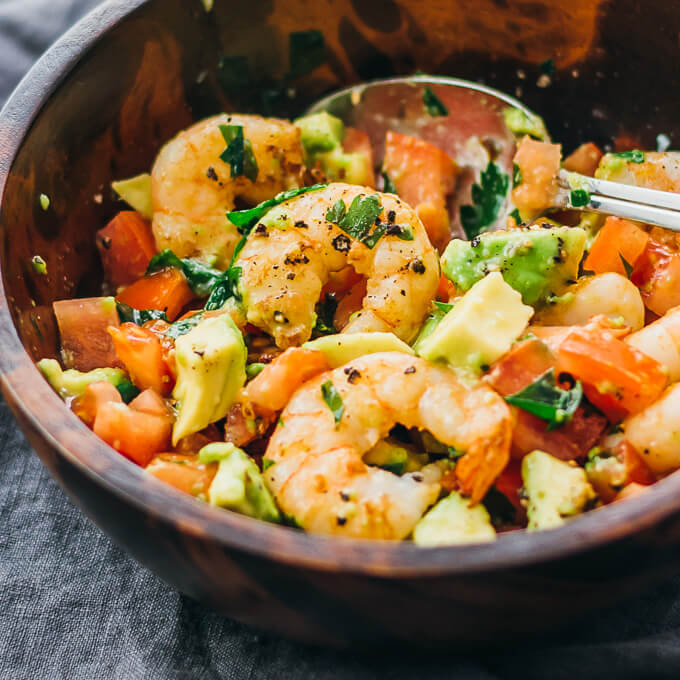 From the website: "These delicious chicken (or turkey) lettuce wraps always leave me completely satisfied. The flavor is AMAZING, and I love the fresh crunch from the lettuce and veggies. It's the type of meal I could never get sick of.
I love making lettuce wraps at home because I usually have the ingredients on hand and they always taste healthy and delicious! Plus, I could serve a room full of people lettuce wraps at home for way less than an appetizer at a restaurant like P.F. Chang's."
Grilled Peach, Prosciutto, and Mozzarella Sandwich by PureWow
From the website: "One of the greatest joys in life? Taking the first bite of a chewy, too-big-for-your-face sandwich. Get peach and prosciutto involved, and this sweet, salty and savory sammy will quickly become your new favorite lunch."
From the website: "Cowboy Caviar, also known as Texas Caviar, is a cold salad recipe consisting of black-eyed peas, a light vinaigrette dressing, and colorful vegetables! There are a lot of ingredients, both fresh and canned, and there's quite a bit of chopping, but every single bite will have a little bit of everything! This recipe makes a fantastic dish to bring to a potluck or summer BBQ and a fantastic meal prep option for weekday lunches."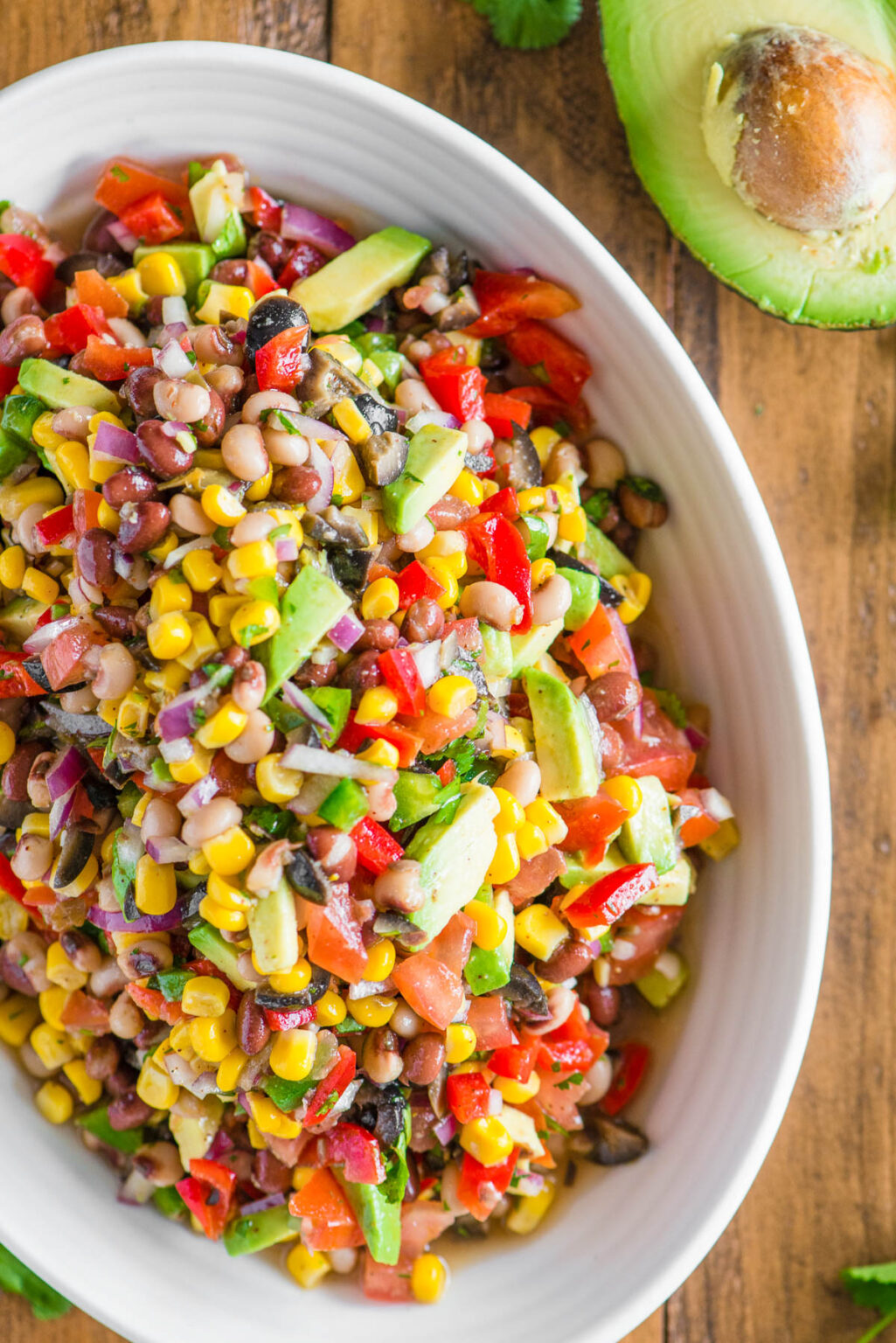 Nectarine, Cherry & Almond Spinach Quinoa Bowl by Cait's Plate
From the website: "This easy dish is simple, satisfying and full of fresh summer flavor. It makes for a great mid-day meal, light dinner or packed lunch!"
From the website: "This chicken pesto pasta salad is quick, easy, and a great way to use up leftover chicken. The perfect make-ahead salad for summer BBQs, potlucks, or easy entertaining."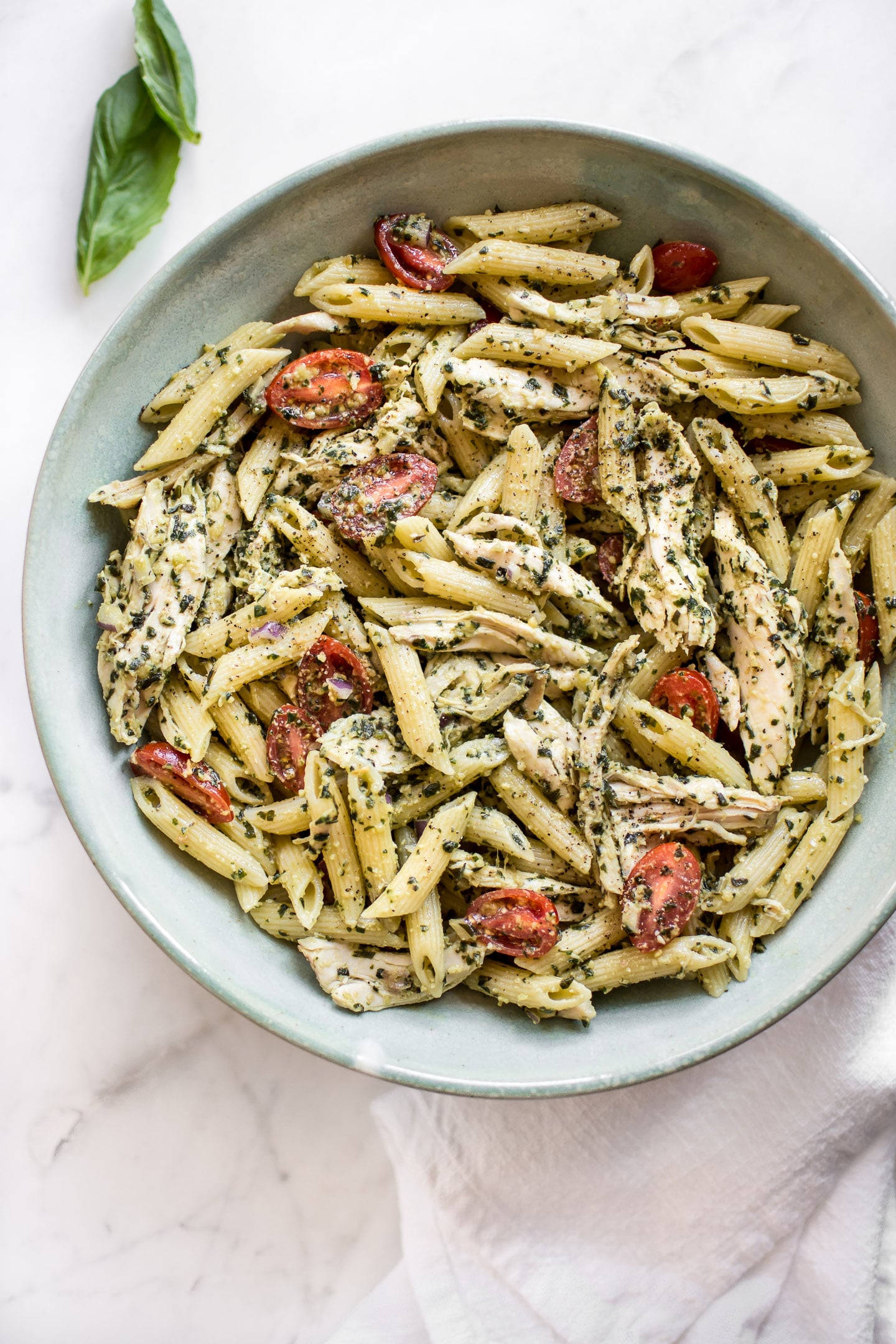 From the website: "This pantry staple Cranberry Walnut Chicken Salad is easy to meal prep and has a delish healthy twist with Greek yogurt."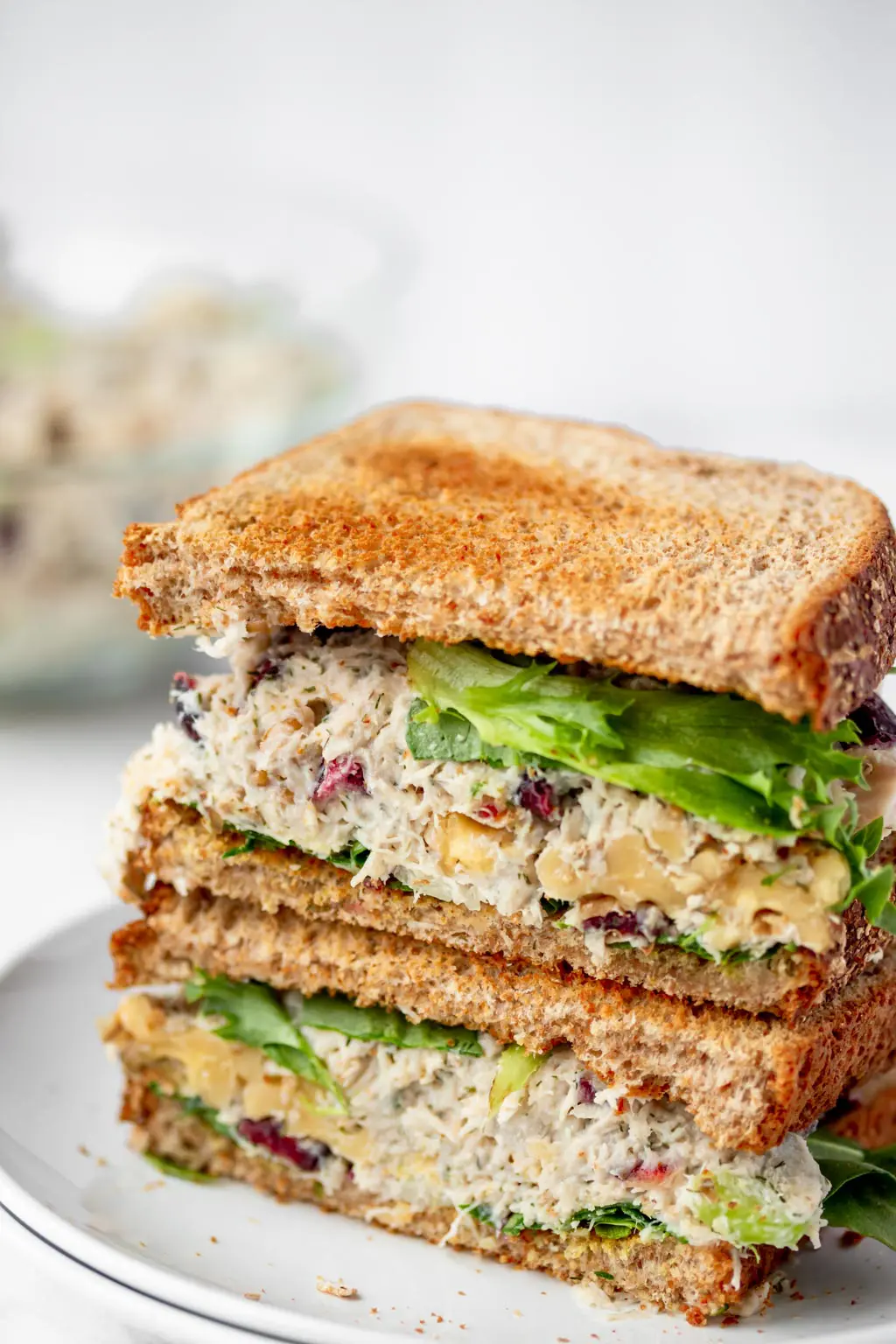 From the website: "If you savor the delicacy that is jumbo lump crab meat you'll love the flavor combination in this Kickin' Crab Salad. Make this crab salad one day in advance and give it plenty of time to chill and the flavors come to life."
From the website: "With all the fresh flavors of a chicken Caesar salad bundled together, these Chicken Caesar Salad wraps will become a new favorite! They are simple to throw together and are packed with protein, which makes them the perfect lunch or dinner."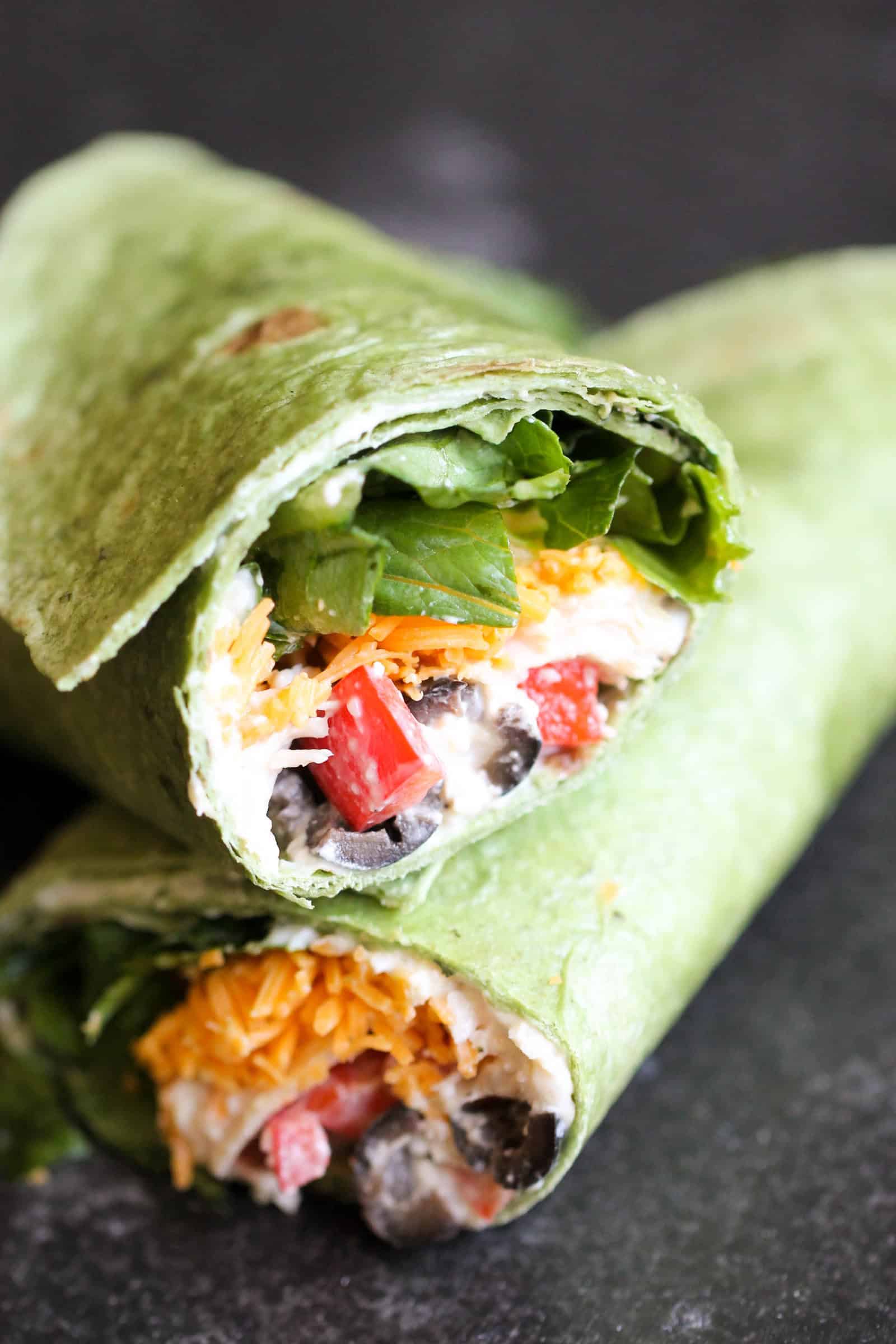 From the website: "This Caprese pasta salad is filled with ripe grape tomatoes, fresh basil, and cool mozzarella tossed in a pesto vinaigrette and drizzled with a tangy balsamic glaze. It combines your favorite flavors of a fresh, summertime tomato mozzarella salad with the familiar backyard BBQ pasta salad."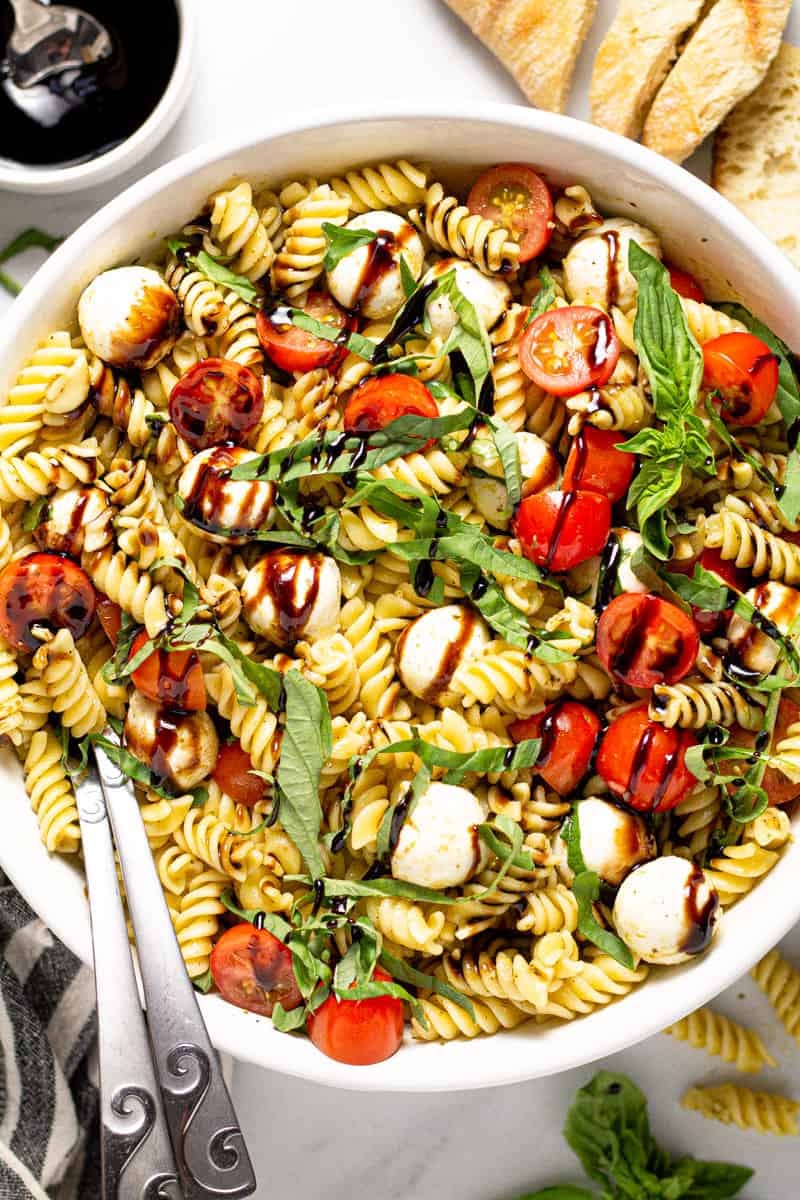 Facebook Comments
comments