The gifts we tend to treasure most are the personal and unique ones handmade by our loved ones. The Father's Day gift ideas on this list aren't just affordable– they're also easy enough for your kids to make themselves! Most are suitable for any age, although we've included a couple specifically for older kids.
Father's Day Portrait by totschooling
Print out this portrait template and for your kids to create their own portraits of dad. They can use paint, crayons, markers, colored pencils– or get creative with glue and pasta, buttons, or beans.
Man Cave Coasters by playground parkbench
If your dad isn't into coasters, these  would make a cute art project on canvas, too! Just cut and tape the logo, then let the kids add color.
Bottle Cap Fishing Lures by 2 Little Hooligans
A great project for older kids! Most of the items you need for this project can be purchased online.
Walking in Dad's Shoes Canvas Art by Tulip
Don't worry, you don't need dad for this craft– just his shoes! Frame it for an extra special gift.
Photo Collage by Project Kid
A cute photo collage for printing and framing or even for emailing to dads who are far away.
Handprint Baseball Father's Day Gift by Kindergarten Connection
A friend of mine did this project for her husband and he absolutely loved it. Great for dads of little leaguers!
Building Memories Jar by The Seasoned Mom
Write a favorite memory or activity your kids have enjoyed with their dad on each of these blocks, then put them in a jar for proud display at work or on the workbench at home.
DIY Father's Day Handprint Shirt by Coffee Cups and Crayons
My brothers and I made a shirt like this for our dad almost 30 years ago– he wore it until it wore out!
Handprint BBQ Aprons by That's What Che Said
Mom can paint the grill, then just get the kiddos to lay down their hand prints. Cute and functional!
Tape Resist "I Love Dad" Canvas by Crafty Morning:
It's easy to set up this canvas, and the resulting painting is a treasure. My son's dad has something very similar hanging in his office.
Remote Safe by Country Living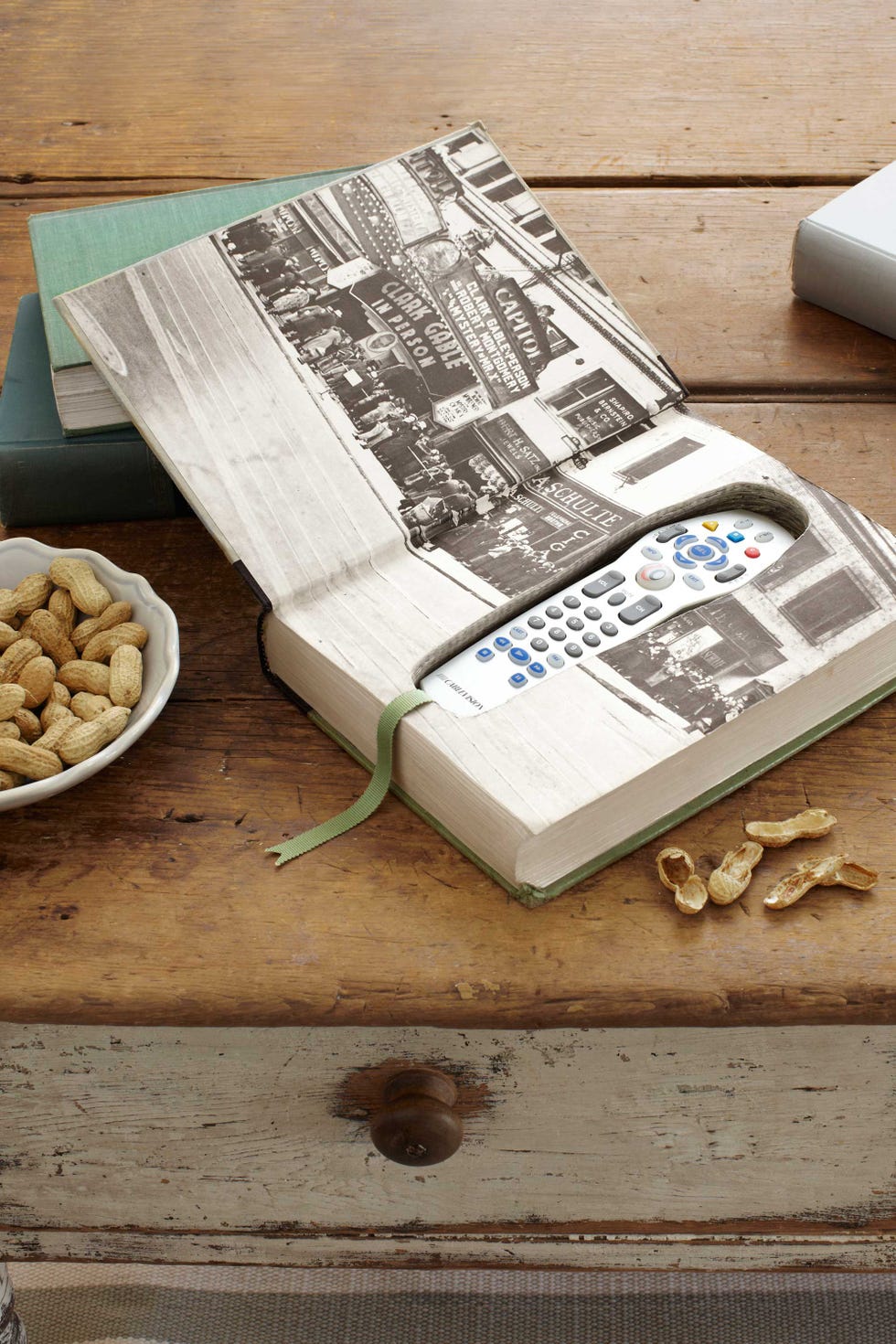 Another older-kid project: you'll need glue and an exacto knife, but I love this idea. I'd much rather have a couple of books lying on my coffee table than a pile of remotes! (Hint: You have to scroll to #46 in the slide show for the instructions on this project.)
Facebook Comments
comments