February is Black History Month. Why not curl up with a little one and a good book that both entertains and educates? Check out any of the books below, that will inspire both children and adults.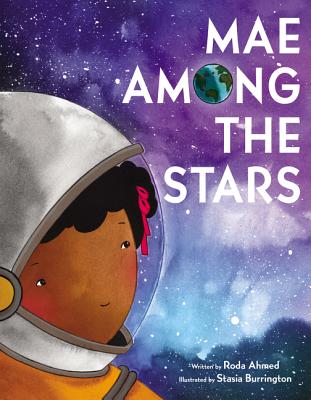 Mae Among the Stars
A beautiful picture book for sharing, inspired by the life of the first African American woman to travel in space, Mae Jemison. A great classroom and bedtime read-aloud, Mae Among the Stars is the perfect book for young readers who have big dreams and even bigger hearts!
Juneteenth for Mazie
Mazie is ready to celebrate liberty. She is ready to celebrate freedom. She is ready to celebrate a great day in American history — the day her ancestors were no longer slaves. Mazie remembers the struggles and the triumph, as she gets ready to celebrate Juneteenth. This beautiful story by award-winning author and illustrator Floyd Cooper will captivate both children and adults.
Little Leaders: Bold Women in Black History
Featuring 40 trailblazing black women in the world's history, this book educates and inspires as it relates true stories of women who broke boundaries and exceeded all expectations. Debut author/illustrator Vashti Harrison pairs captivating text with stunning illustrations as she tells the stories of both iconic and lesser-known female figures of black history, including:
Nurse Mary Seacole
Politician Diane Abbott
Mathematician Katherine Johnson
Singer Shirley Bassey
Inspire your own little leader with the stories of these amazing women.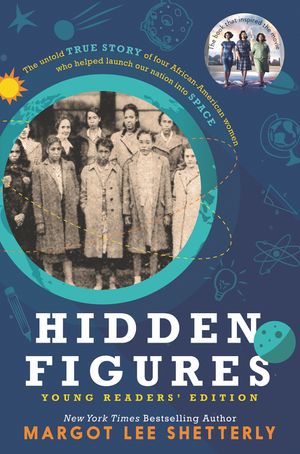 Hidden Figures Young Reader's Edition
This edition of Margot Lee Shetterly's acclaimed book is perfect for young readers. It is the powerful story of four African-American female mathematicians at NASA who helped achieve some of the greatest moments in our space program. This book brings to life the stories of Dorothy Vaughan, Mary Jackson, Katherine Johnson, and Christine Darden, who lived through the Civil Rights era, the Space Race, the Cold War, and the movement for gender equality, and whose work forever changed the face of NASA and the country.
Princess Hair
Celebrate different hair shapes, textures, and styles in this self-affirming picture book! From dreadlocks to blowouts to braids, Princess Hair shines a spotlight on the beauty and diversity of black hair, showing young readers that every kind of hair is princess hair.
Last Stop on Market Street
Every Sunday after church, CJ and his grandma ride the bus across town. But today, CJ wonders why they don't own a car like his friend Colby. Why doesn't he have an iPod like the boys on the bus? How come they always have to get off in the dirty part of town? Each question is met with an encouraging answer from grandma, who helps him see the beauty—and fun—in their routine and the world around them.This energetic ride through a bustling city highlights the wonderful perspective only grandparent and grandchild can share, and comes to life through Matt de la Pena's vibrant text and Christian Robinson's radiant illustrations.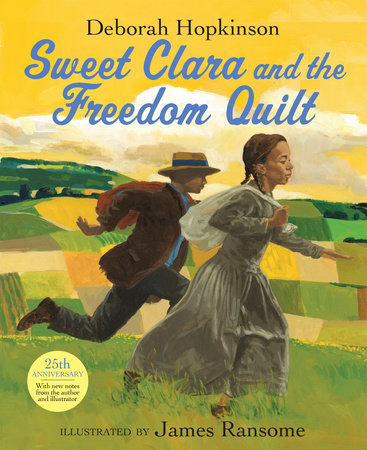 Sweet Clara and the Freedom Quilt
Clara, a slave and seamstress on Home Plantation, dreams of freedom–not just for herself, but for her family and friends. When she overhears a conversation about the Underground Railroad, she has a flash of inspiration. Using scraps of cloth from her work in the Big House and scraps of information gathered from other slaves, she fashions a map that the master would never even recognize…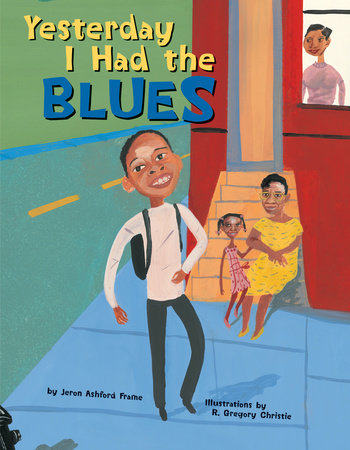 Yesterday I Had the Blues
Ever had the blues? Yesterday one boy had them bad–not just the ordinary blues, the "deep down in my shoes" blues, the "go away Mr. Sun quit smilin' at me" blues. But today he's traded in those blues for greens, the "runnin' my hands along the hedges" greens, the kind of greens that make him want to be Somebody.
I, Too, Am America
I, too, sing America.
I am the darker brother.
They send me to eat in the kitchen
When company comes,
But I laugh,
And eat well,
And grow strong.
Langston Hughes was a courageous voice of his time, and his authentic call for equality still rings true today. Beautiful paintings from Barack Obama illustrator Bryan Collier accompany and reinvent the celebrated lines of the poem "I, Too," creating a breathtaking reminder to all Americans that we are united despite our differences.
Bippity Bop Barbershop
The realistic and warm watercolor illustrations of people in an African American community beautifully complement this heart-warming story of a young boy about to have his first haircut.
Baby Flo: Florence Mills Lights Up the Stage
Pint-sized dynamo "Baby Florence" Mills was singing and dancing just about as soon as she could talk and walk. She warbled a tune while her mama did laundry. Everywhere Flo went, she strutted through the streets of Washington, D.C. with a high-steppin' cakewalk. Flo's mama and daddy knew they had a budding entertainer in the family, so they entered Florence in a talent contest. Baby Flo went on to become an international superstar during the Harlem Renaissance—but first she had to overcome a case of stage fright and discover that winning wasn't everything. Here is the spirited story of that spunky young girl learning to chase her dreams with confidence. A sensation in her time, Baby Flo is back, dancing and singing her way into hearts and history.
Tiny Stitches: The Life of Medical Pioneer Vivien Thomas
Vivien Thomas's greatest dream was to attend college to study medicine. But after the stock market crashed in 1929, Vivien lost all his savings. Then he heard about a job opening at the Vanderbilt University medical school under the supervision of Dr. Alfred Blalock. Vivien knew that the all-white school would never admit him as a student, but he hoped working there meant he was getting closer to his dream. As Dr. Blalock's research assistant, Vivien learned surgical techniques. In 1943, Vivien was asked to help Dr. Helen Taussig find a cure for children with a specific heart defect. After months of experimenting, Vivien developed a procedure that was used for the first successful open-heart surgery on a child. Afterward, Dr. Blalock and Dr. Taussig announced their innovative new surgical technique, the Blalock-Taussig shunt. Vivien's name did not appear in the report. Overcoming racism and resistance from his colleagues, Vivien ushered in a new era of medicine—children's heart surgery. This book is the compelling story of this incredible pioneer in medicine.
Facebook Comments
comments