Have you always wanted to learn to knit but didn't know where to begin? These simple, fun tutorials will get you started.
1. Knitting 101: Knitting for Beginners by Heart Hook Home
From the website: "Are you learning how to knit? As a crochet addict and yarn enthusiast myself, I have begun to dabble in the world of knitting. While it can feel scandalous to cheat on your crochet, when you learn to knit you're opening up a while new world of fiber possibilities!"
2. How To Read Knitting Patterns by Handy Little Me
From the website: "Reading a knitting pattern is a skill all in itself – knitting instructions have their own terminology and abbreviations which are easy to follow if you know what they mean but can look like total gibberish if it's the first time you've picked up a pattern.
For a beginner, this can be daunting, but trust me, knitting instructions often appear more complicated than they really are!"
3. How to Purl by Handy Little Me
From the website: "Learning how to purl stitches is really simple to do – once you have practiced the basic knit stitch, then you will be ready to purl.
This is usually the second stitch a newbie knitter learns how to do.
The knit and purl stitches work together in most patterns, so you will need to know both.
Once you learn how to master these basic stitches, you can make practically anything!"
4. How to Knit a Scarf for Total Beginners by Sheep & Stitch
From the website: "This video tutorial up top will show you how to knit a scarf, with a few extra tips thrown in. Follow along at your own pace and re-watch sections if you need a review."
5. Free Easy Beginner Knitting Pattern for Velvet Shawl – The Softest Shawl Ever! by Cozy Knitting and Crochet
From the website: "This shawl is perfect for a beginner or a relaxing mindless knit, as it is primarily garter stitch, with photo and video tutorial for the basic knit front and back increase used, as well as a photo tutorial for the optional fringe tassels. Make yourself the softest shawl ever! to cozy up in, or make one as a hug for a loved one."
6. Easy Knit Hat | How to Knit a Hat for Complete Beginners by BHooked
From the website: "If you haven't knit anything before and you want to know where to begin, you're in the right place. This is the pattern I recommend all new knitters start with.
Through this project, you'll learn the fundamentals of every knitting project: casting on, knit stitches and purl stitches. Sure you can learn all of these techniques separately, but here we believe new skills "stick" when incorporated into a project you can enjoy."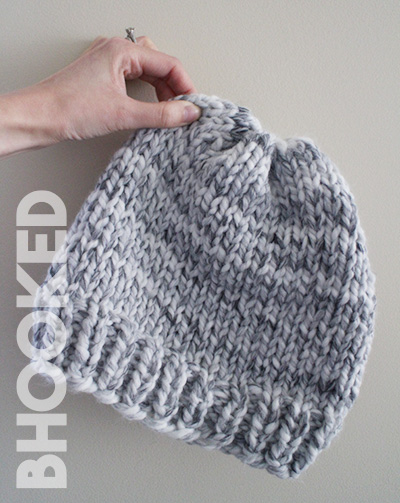 7. How To Knit the Easiest Baby Blankie – Luxe Blankie Knitting Pattern by Mama in a Stitch
From the website: "It turns out beautifully and you can make it even if you are a brand new beginner knitter.  You only need to know the most basic knit stitch and simple increasing and decreasing. I've made a YouTube video (link below) and included a few photos to give you some extra help as well."

8. Easy Slippers Free Knitting Pattern by Start Knitting
From the website: "This Easy Slippers Free Knitting Pattern is very beginner friendly as it utilizes basic stitches such as the garter stitch. It also includes a video tutorial for you to follow. These easy slippers are knit flat in one piece and seamed. This is the perfect knitting pattern to make as a gift, since the color can be changed and customized to match the person you are making them for."
9. How To Knit An Easy Triangle Wrap by Mama in a Stitch
From the website: "This particular wrap isn't so much a pattern as it's a "how to" make a super easy, completely beginner friendly triangle scarf.  You start with just one, wee little stitch on your needle which is the point of your triangle and will increase from there. I've included a video tutorial for you to see just how easy it is to knit this up.  It can be used as a shawlette, scarf, cover-up or just use this as a method to knit a triangle!   It's shockingly simple. There's no counting and it's mindless. Did I mention it's easy?"

10. Straight Needle Baby Booties Knitting Pattern by Gina Michele
From the website: "Hand knit baby booties make a great gift. There are tons of patterns available but most of them require double needles and complicated shaping. Not this knitting pattern! These baby booties are knit on single point needles in a simple garter and rib stitch."
11. Basic Knit Cup Cozy | Needle by Good Knit Kisses
From the website: "My Basic Knit Cup Cozy is a one-piece cozy that slides onto a cup with ease.  That means no fiddling with buttons while you're trying not to spill your drink in the car. It fits a standard take-out cup for your coffee, tea or hot chocolate."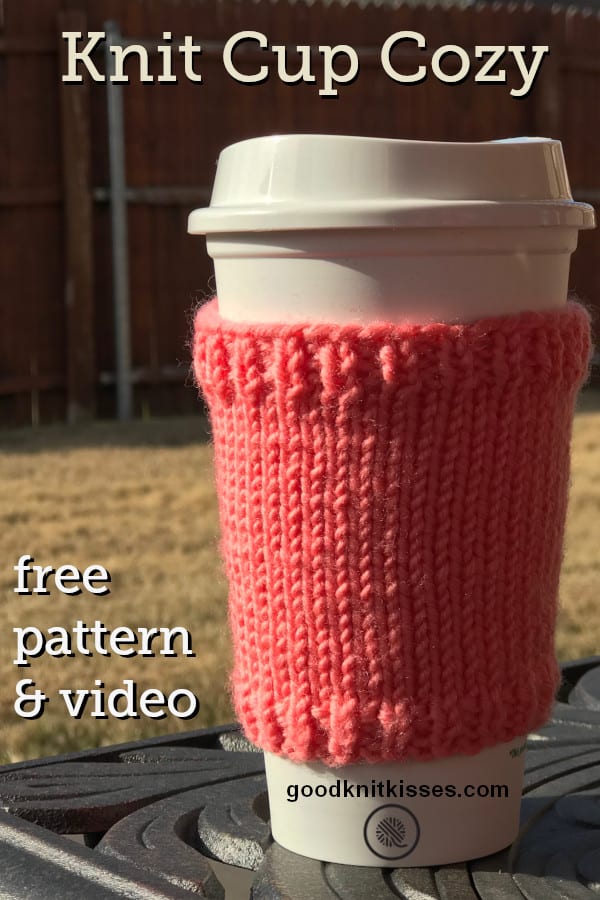 12. The Simple Knit Hygge Throw by Yarn Hook Needles
From the website: "The simple hygge throw is great for learning how to knit the two most basic stitches you would need for making just about any type of knitwork you could imagine.
Because of the size of this yarn and needles, you will be using, you can get this beauty worked up really quick!"
Facebook Comments
comments