Deciding what to make for dinner can be a challenge when you're feeling uninspired or worn out from a long day, and figuring out something healthy can be even harder. These quick and easy recipes will help.
Rotisserie Chicken & Zucchini Casserole by The Lazy Dish
From the website: "This casserole dish recipe is incredibly easy to make with just six ingredients: rotisserie chicken, zucchini, StoveTop Stuffing, butter, sour cream and a can of cream of chicken soup.
Don't let the simplify fool you, this casserole is absolutely delicious! Even though it's loaded with veggies, this main dish is quite hearty and comforting. It is one of the BEST kid friendly dinner ideas, and husband approved, too."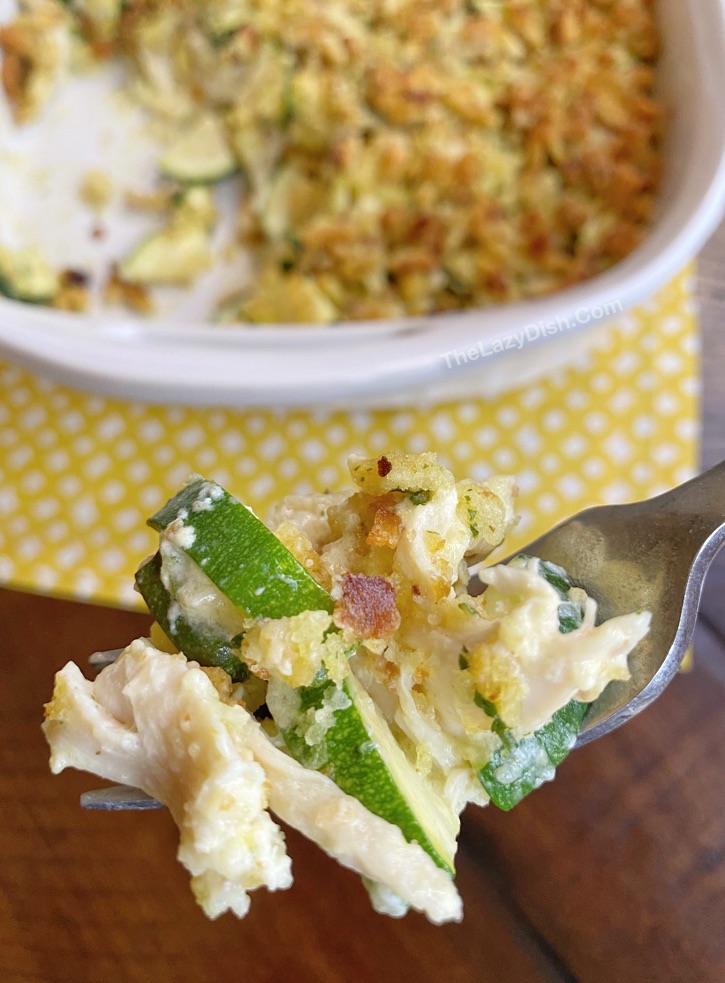 Pasta Primavera by Cooking Classy
From the website: "Pasta Primavera isn't just for spring and summer, this is a veggie packed pasta dish that's perfect year round! It has such a satisfying flavor and it's versatile recipe so you can add different kinds of vegetables you might already have on hand."
Ground Turkey Sweet Potato Skillet by Midlife Healthy Living
From the website: "This ground turkey sweet potato skillet recipe is simple, easy, delicious, and Weight Watchers friendly! Each serving is low in WW smart points."
15 Minute Spicy Peanut Butter Noodles by Eat With Clarity
From the website: "Starving but don't have time to cook?! This spicy peanut butter noodle recipe is just for you. It's vegan, gluten free, easy to whip up, and packed with delicious peanut flavor."
https://eatwithclarity.com/wp-content/uploads/2020/01/peanut-noodles.jpg
Baked Lemon Butter Tilapia by Damn Delicious
From the website: "The easiest, most effortless 20 min meal ever from start to finish. And it's all made in a single pan. Win-win situation here."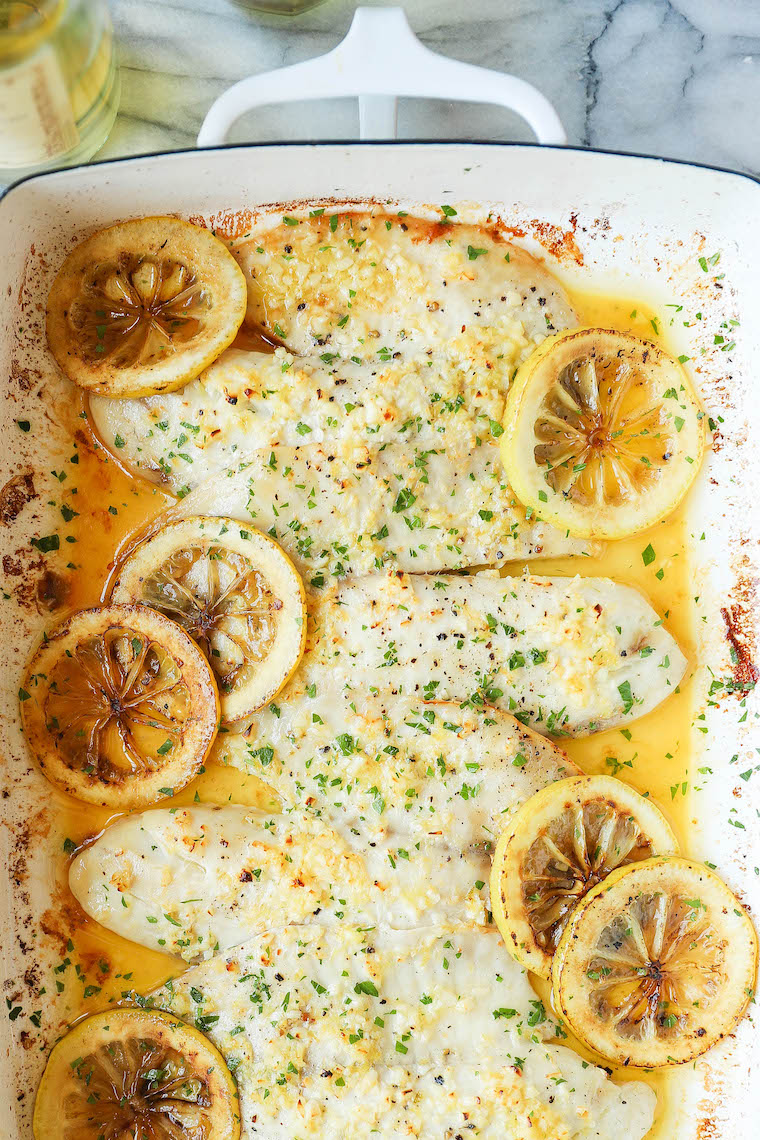 Healthy Instant Pot Mongolian Beef by What Molly Made
From the website: "This healthy instant pot mongolian beef and broccoli recipe is such an easy, healthy weeknight meal idea! This recipe can be made in under 30 minutes and it's tasty, healthy and kids will love it."
Creamed Spinach Mac and Cheese by How Sweet Eats
From the website: "No problem eating greens with this creamed spinach mac and cheese! I am serious. A whole huge bunch of fresh spinach. Baked into the loveliest mac and cheese pot that you ever will see. It's everything you want and more, plus it is full of vegetables."
20 Minute Honey Garlic Shrimp by Sally's Baking Addiction
From the website: "This honey garlic shrimp is one of the most popular recipes on this website because it's not only lip-smacking delicious, it's a very quick and easy dinner recipe. Ready in 20 minutes, this healthy dinner will join your regular dinner rotation. Serve with brown rice and vegetables, grill on skewers, or serve over salad."
Healthy Mini Meatloaf by The Seasoned Mom
From the website: "My son's absolute favorite dinner, this Healthy Mini Meatloaf is an easy recipe that warms you from the inside out! The simple weeknight meal is baked in a muffin pan so that it's ready in about 30 minutes!"
Baked Teriyaki Salmon by Healthy Fitness Meals
From the website: "A perfectly flaky and tender salmon recipe that's made with an easy homemade teriyaki sauce and baked to perfection. Makes for a perfect lunch or dinner recipe that can be ready in less than 3o minutes."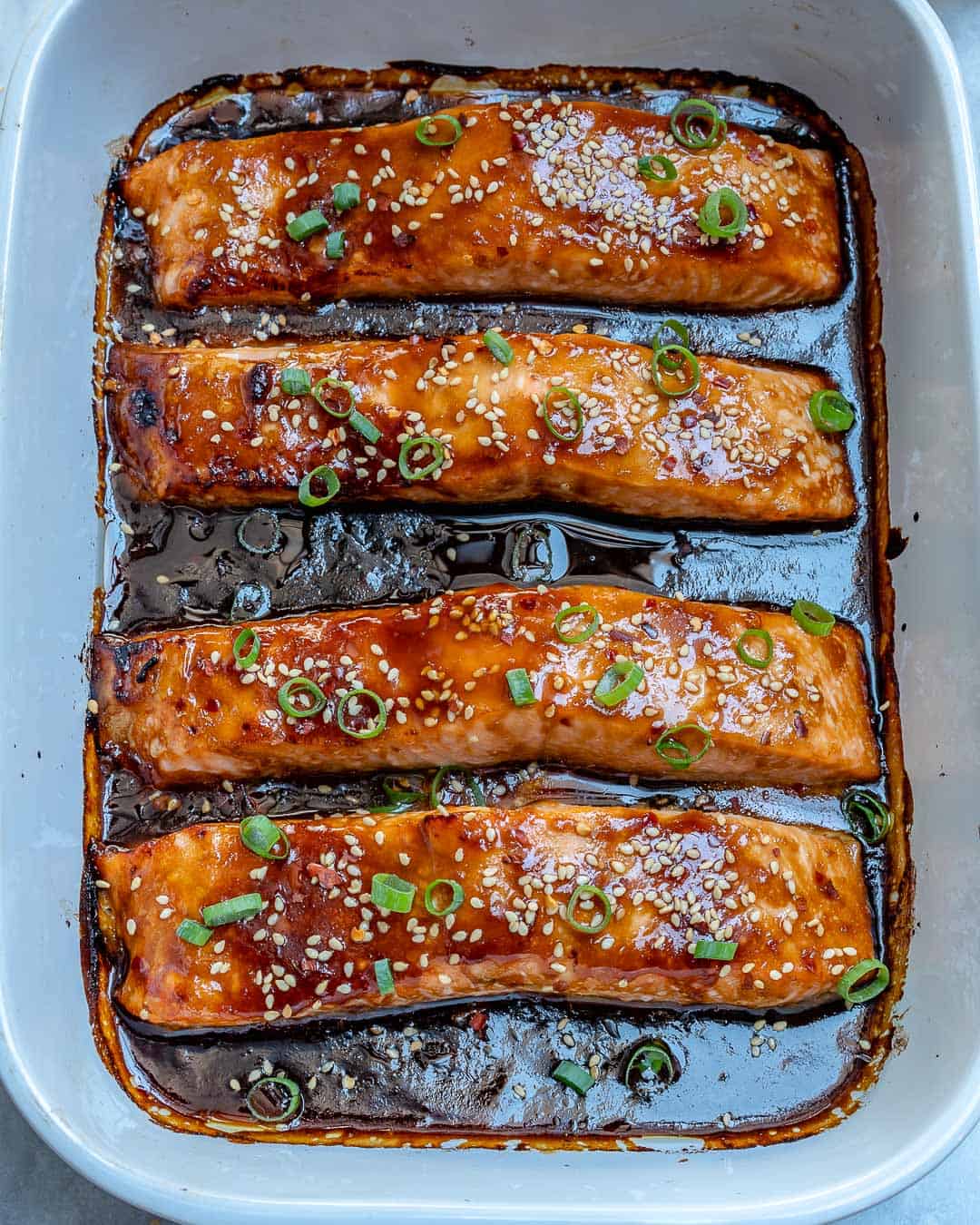 Bruschetta Chicken Pasta by Yellow Bliss Road
From the website: "Bruschetta Chicken Pasta is an easy weeknight dinner full of fresh tomatoes and basil, pasta, balsamic vinegar and olive oil and topped with a quick, sauteed chicken breast. Simple and flavorful and ready in under 30 minutes!"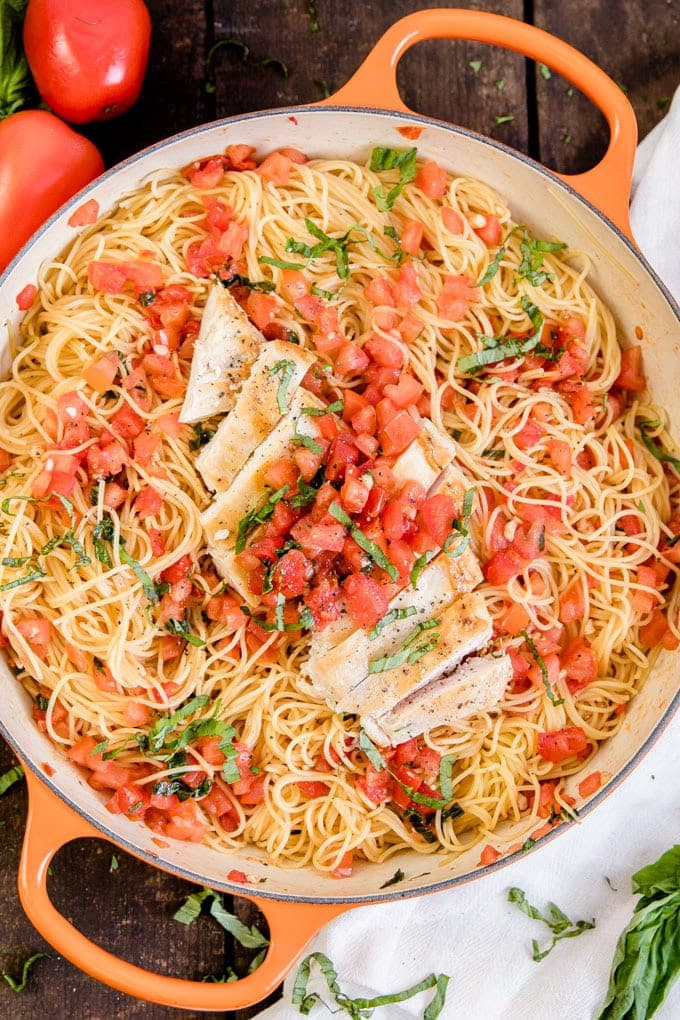 Pineapple BBQ Chicken Foil Packets in Oven by Eatwell 101
From the website: "So easy and packed with tons of flavor. Moist and tender chicken breasts are cooked to perfection in foil packets with sweet pineapple and delicious summer veggies. You'll love the simplicity!"
Facebook Comments
comments