The whole family will enjoy these not-so-scary movies this spooky season!
The Spiderwick Chronicles – Upon moving into the run-down Spiderwick Estate with their mother, twin brothers Jared and Simon Grace, along with their sister Mallory, find themselves pulled into an alternate world full of faeries and other creatures.
Spookley the Square Pumpkin – A square pumpkin finds support from a scarecrow, three spiders and a couple of bats after being teased.
Coraline – An adventurous 11-year-old girl finds another world that is a strangely idealized version of her frustrating home, but it has sinister secrets.
Goosebumps 2: Haunted Halloween – Two young friends find a magic book that brings a ventriloquist's dummy to life.
Coco – Aspiring musician Miguel, confronted with his family's ancestral ban on music, enters the Land of the Dead to find his great-great-grandfather, a legendary singer.
Mostly Ghostly – After discovering a pair of young ghosts, a nebbish 11-year-old agrees to help the sibling spirits solve the mystery surrounding their demise.
Little Monsters – A boy discovers an incredible and gruesome world of monsters under his bed.
All Hallows' Eve – As Eve celebrates her birthday on Halloween night, she discovers she's a witch and accidentally summons an old relative who wants to enslave the town.
Hotel Transylvania 3: Summer Vacation – Count Dracula and company participate in a cruise for sea-loving monsters, unaware that their boat is being commandeered by the monster-hating Van Helsing family.
My Babysitter is a Vampire – Ethan Morgan, his half-vampire babysitter and pals battle against creatures from their nightmares.
Super Monsters: Vida's First Halloween – The Super Monsters share their Halloween traditions with Vida, then get invited to a Día de los Muertos party in the Howlers' backyard.
The Spooky Tale of Captain Underpants Hack-a-ween – When Melvin tries to cancel Halloween, clever best friends Harold and George create their own spooky holiday — and it's a huge success.
Gnome Alone – When Chloe discovers that her new home's garden gnomes are not what they seem, she must decide between the pursuit of a desired high school life and taking up the fight against the Troggs.
Dark Chocolate Halloween Cookies – Simply Happy Foodie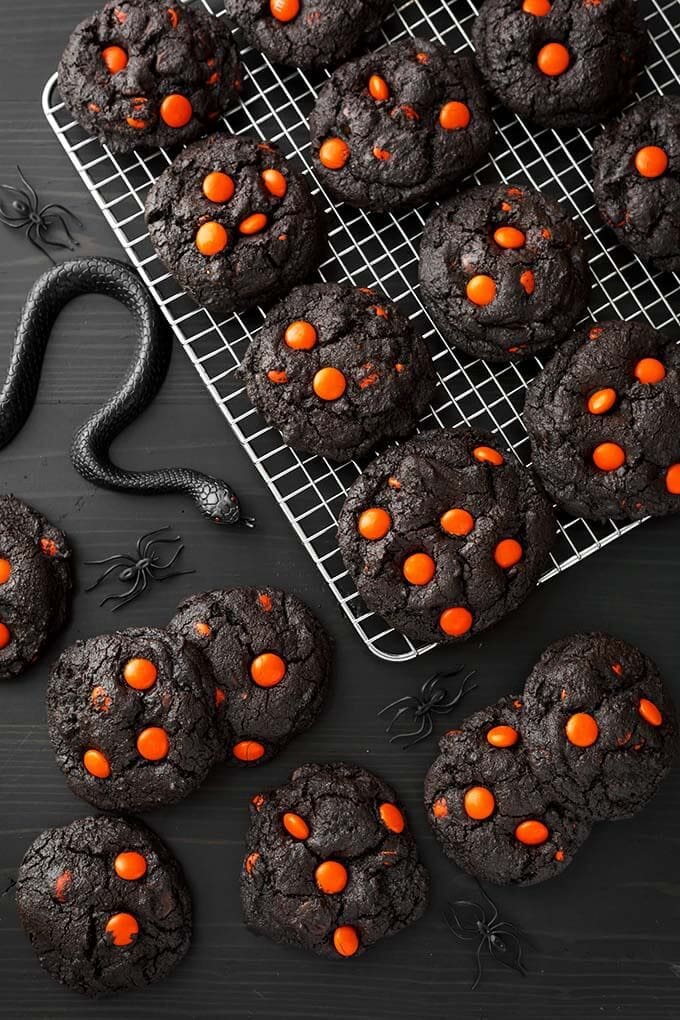 Hocus Pocus Fizz – Kara's Party Ideas
Facebook Comments
comments