Love handmade jewelry but always wished you could make your own? There is something deeply satisfying about putting on a piece of jewelry you've made yourself. And it's fun to be able to gift someone a personal creation, too. These step-by-step tutorials are the perfect place to start.
Must-Have Jewelry Making Supplies for Beginners by Moms & Crafters
From the website: "One of my primary reasons for creating this list was the realization that my crafts might be expensive, without needing to be. Meaning, if you buy each supply for each craft, in a package of 100, to make only one, it's not very cost-efficient (unless you're making them for a party or class setting). However, if you have the basics handy and only need to get the few "special" supplies for that project, each one can cost pennies!"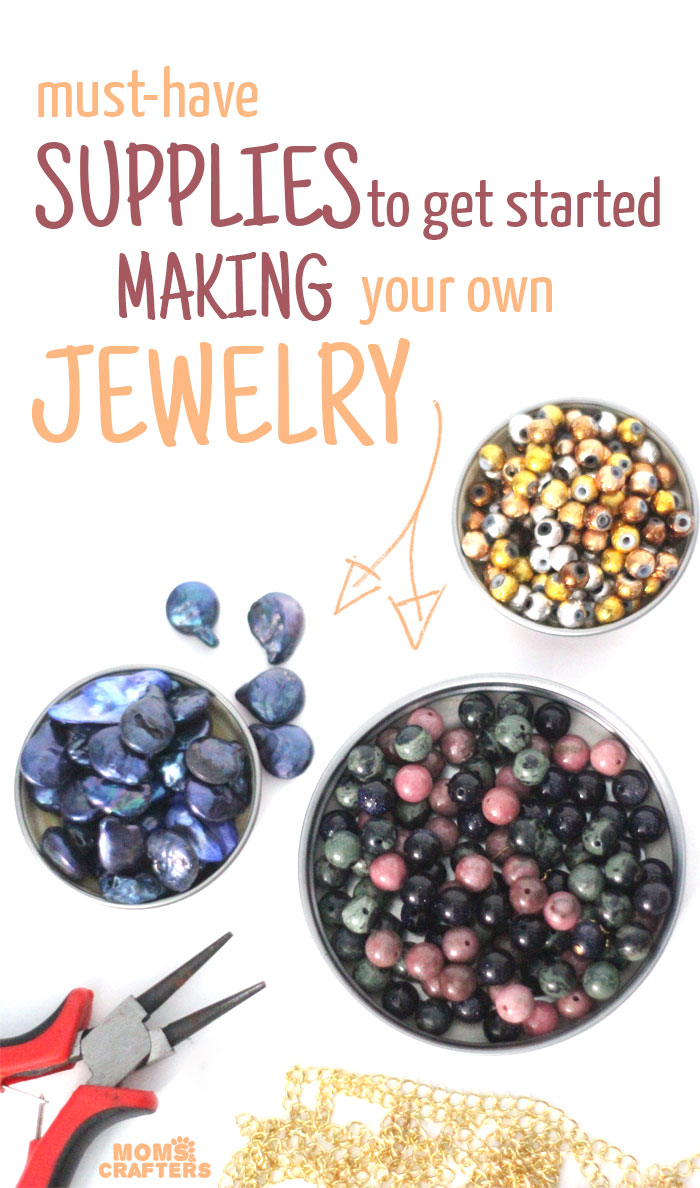 Stringing Jewelry Tutorial – For Beginners by Emerging Creatively Tutorials
From the website: "This easy beginner tutorial will teach you have to string beads to make a bracelet.  You can use this tutorial to make necklace or anklet as well."
Jewelry Know How – Eye Pin Loops – the "glue" that connects your jewelry together by Mill Lane Studio
From the website: "If you're a jewelry maker, then learning how to form a loop will be a mainstay of your jewelry making skills. Mastering this technique will ensure your jewellery is strong and secure."
Using Crimp Beads by CraftyHope
From the website: "In reality, this section could also be referred to as "working with beading wire" as these two materials go hand in hand. Crimp beads are used to secure the ends of beading wire or other thin material (like fishing line/monofilament) so that your beads don't just slide off."
https://2.bp.blogspot.com/-zjMK26HYtng/WxFdmHEKd8I/AAAAAAAATSs/u7YZvTbBE6YLOnsep4WGaO3I6go68iwBACLcBGAs/s640/how%2Bto%2Buse%2Bcrimp%2Bbeads%2Bsquare.jpg
Simple Wire Wrap Tree Tutorial by magpiesmiscellany
From the website: "I love making these and designed this tree of life tutorial years ago for my first wire work class."
How to use Necklace Ends to Finish Jewelry by Make & Fable
From the website: "Necklace ends (sometimes referred to as calottes) are used to end thin cords and beading wires when making jewelry, allowing you to add a clasp. When I first started making jewelry, I didn't know how to use these odd-ooking little bits of metal. I realized they were used to end thread and wire, but I didn't twig that you were meant to thread them on, I thought they just clasped over a knot!!!"
Beaded Leather Wristlet – How to Make a Wire Wrap Loop by I Always Pick the Thimble
From the website: "Sometimes a simple little bracelet is all you need and these beaded wristlets are a great project for any beginning jewelry maker. They are also great for using up leftover beads and scraps of leather. (Which I can never seem to throw away.) The wire wrap loop, which I'll show you how to make, is an easy jewelry making technique that can be applied to earrings, necklaces and other jewelry projects as well."
How To Make A Long Beaded Necklace by Running With Sisters
From the website: "Have you ever made a long beaded necklace? It's easy and elegant! This pearl, hematite, and crystal necklace is one long beaded strand. And we tied on the clasp, so the only tools you need are scissors. We'll show you how!"
How to Wire-Wrap a Briolette or Top-Drilled Bead by Contrariwise Ramblings
From the website: "I've had some folks on Etsy ask me to write a tutorial on how to wire wrap a briolette. So I finally got around to it. Remember, this is the way I do it, and it may differ from other instructions you can find in bead books or on the internet."
Wire Heart Pendant Tutorial – Hammered Jewelry Basics by Moms & Crafters
From the website: "Learn hammered jewelry basics while crafting this simple wire heart pendant tutorial. You don't need any previous wire wrapping skills."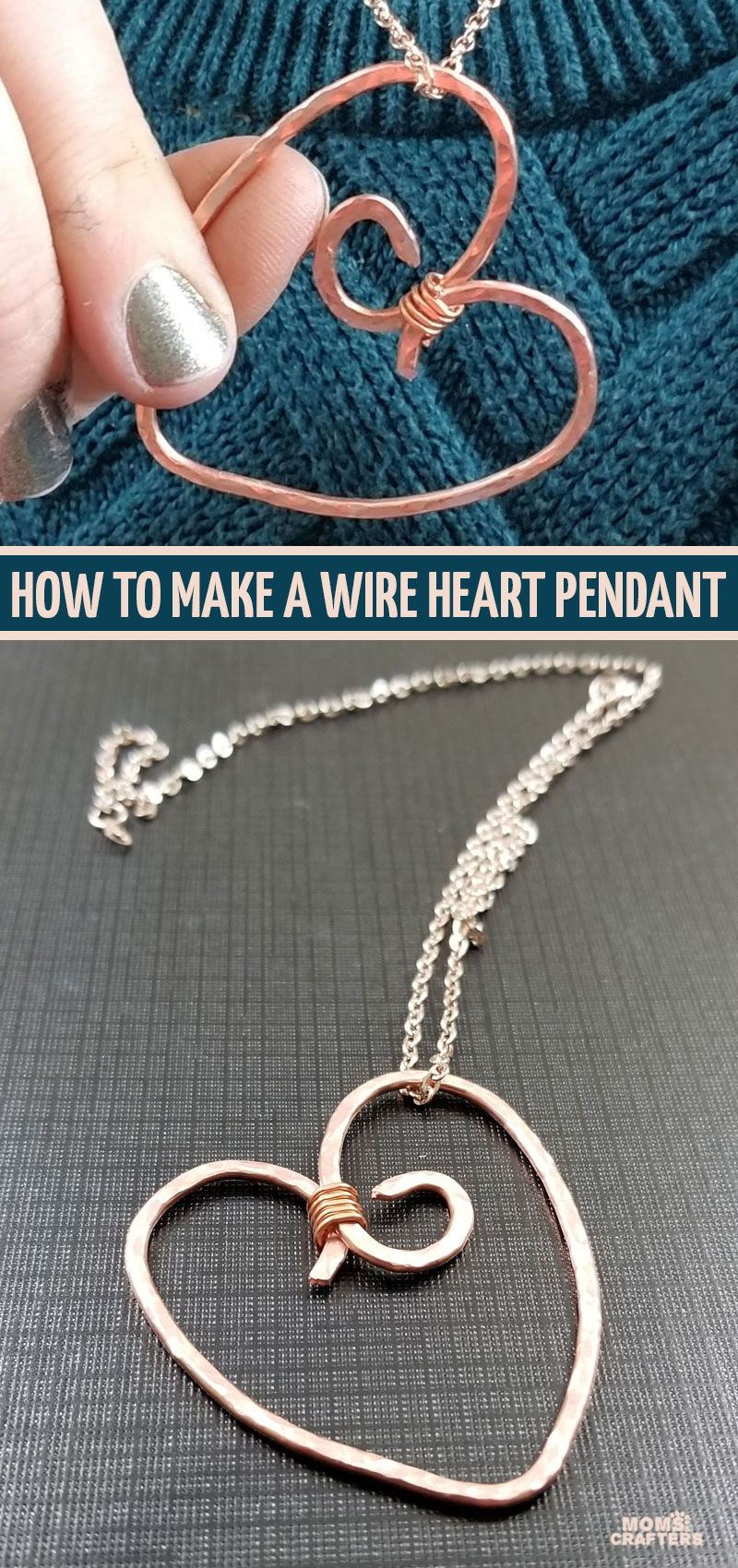 How to Make Super Trendy Seed Bead Bracelets in Minutes by blueprint
From the website: "Seed bead accessories are definitely making a comeback, which we LOVE, because they are seriously one of the simplest types of jewelry to make. (The hardest part is actually wrangling the tiny beads — which can be as small as a millimeter in diameter!) Follow this step-by-step tutorial to make a whole stack to layer (or gift!) in less than an hour."
How To Make Teardrop Earrings | Wire Wrapping Techniques by DIY Projects
From the website: "These earrings are fun and a breeze to make, and pack a lot of bang for your… time and effort (I'll work on the rhyming).After familiarizing yourself with wire-wrapping basics, you'll be able to whip these beauties up in under an hour. Don't hesitate to customize them. Not a gold person? Use silver! Not a sparkly bead person (but come on…)? Use a more subtle briolette! Make a big teardrop! Make a small teardrop! Poke them into a square of fabric or leather and give them as a gift! Oh, the possibilities!"
Seed Bead Teardrop Earrings by Spinster Simone
From the website: "These earrings are fun, lightweight, bold and colorful. They look great with a lovely sleeveless dress or top. Also, they only cost about US$5 to make."
2 Modern Takes on DIY Beaded Bracelets by Brit & Co
From the website: "Remember back in 1985 when friendship bracelets were really a status symbol? How many friends do you have? Let me check out your wrist and we'll know. No need for Facebook or Instagram, just a peek at your bracelet stack and we'll see. So silly, right? Who made that up? Regardless, we sure loved those bracelets. So today we're bringing them back. We're going to teach you how to make some fun seed bead bracelets that your friends will love."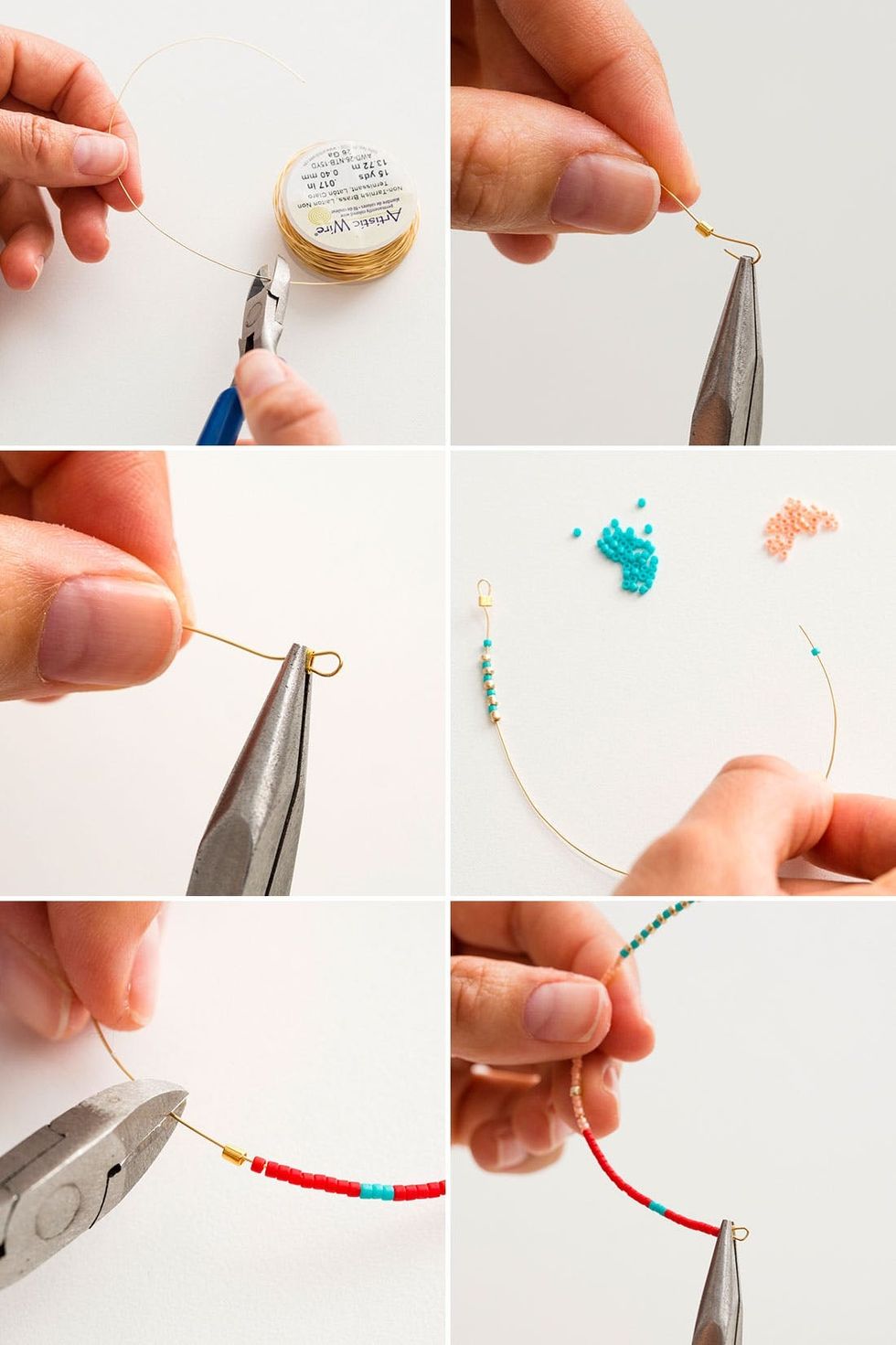 Super Chic and Feminine Pearl Necklace DIY Tutorial by Linkouture
From the website: "Delicate and feminine, and yet so simple to make, these spiral pearl necklaces are the perfect DIY birthday present, Mother's Day gift, or even a treat for yourself!
Facebook Comments
comments