My middle child was recently diagnosed with Celiac Disease so I've been scouring the interwebs for foods that the whole family can enjoy.  I was optimistic at first because I thought all I was going to need to do was swap out a couple of ingredients and then BOOM ready to go.  It's been… slightly more difficult than that, as anyone who's gone gluten-free can attest.  However, my kids have grown up with my baked goods and I wasn't about to let a dietary hurdle stop me from spoiling them rotten from time to time with a sweet treat. Here are five that I can't wait to get started on!
Gluten Free Apple Cake, Good For You Gluten-Free
This cake is mostly apples with barely enough batter to hold it together which is just SUCH a good idea. Fall is almost here and I am here for this cake!
Gluten Free Pumpkin Bread, A Dash of Sanity
I'm staying with the fall theme and offering up this gorgeous pumpkin bread. It's not too early, Starbucks has been selling pumpkin spice lattes since about April, so dig in! I made a batch this afternoon and noticed that there's one thing that is confusing in the recipe: she calls for "1 tsp cinnamon nutmeg cloves." Based on the amount of flour I decided that one tsp of each spice was reasonable, and it turned out great.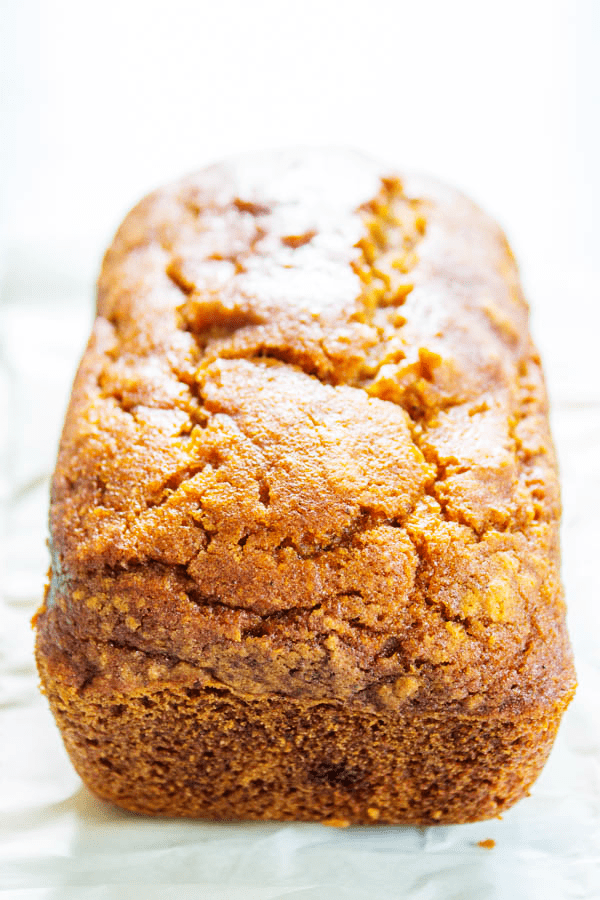 Chocolate Chip Oatmeal Cookies, King Arthur Flour
This is one of their top-rated recipes, and the only thing needed to make them gluten free is to swap out a gluten free flour blend for regular flour. These were a big hit at work regardless of whether people were eating gluten free or not. Notes on the gluten free version of the recipe are at the bottom of their page.
Buckeye Brownies, My Gluten-Free Kitchen
I don't know if there's a better word to use for my reaction to these besides "drooling." It seems inadequate here, it's like saying that Jason Momoa is "attractive." I mean look at these brownies for crying out loud, this is next level stuff right here!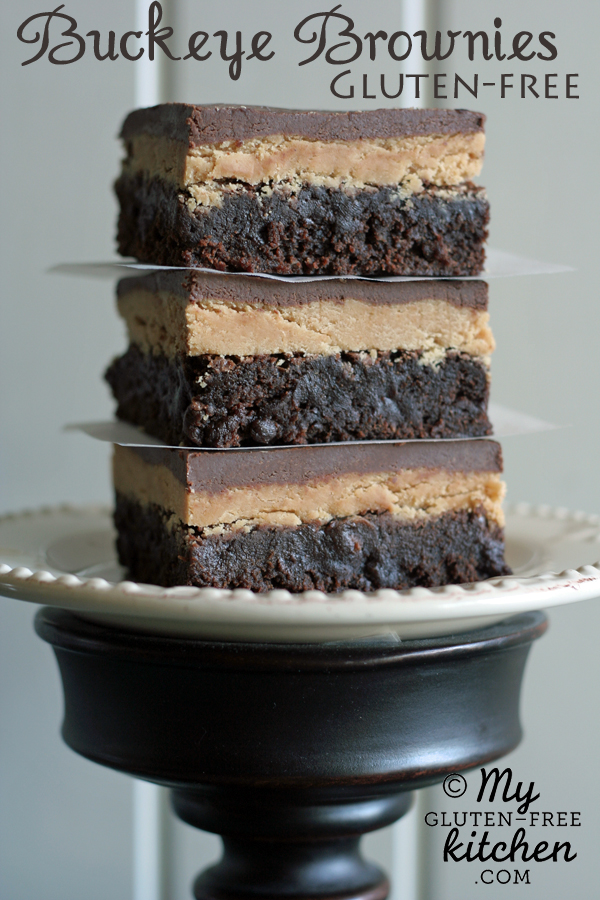 Chocolate Cookies and Cream Cake, What the Fork
My Oreo-loving, gluten-free kid is going to go bonkers for this cake. I might have a slice with him, just to make sure it's up to my standards. Quality control is critical, after all!
Facebook Comments
comments