Christmas is supposed to be fun for all ages, and one way to include the kids (or your friends who don't drink alcohol) in your celebration is to make fun and festive drinks that they can enjoy too! Here are eight suggestions perfect for your next holiday party.
1. North Pole Mocktail, from My Teen Guide
From the website: Hosting a Christmas party with your BFFs or attending one? You will need a delicious Christmas Mocktail recipe to serve along with the party food. This Christmas drink is easy to make. It also uses ingredients that your mom has probably in her pantry. Your friends will be impressed with the way it is decorated.
2. Festive Snow Punch, from The Cookie Rookie
From the website: A Non-Alcoholic Holiday Punch Recipe is a must for this time of year. This FESTIVE SNOW PUNCH is our favorite non-alcoholic Christmas punch to make around the holidays–something for the whole family! Christmas wouldn't be complete without this fun and festive punch recipe loved by kids and adults.Plus it's SO PRETTY!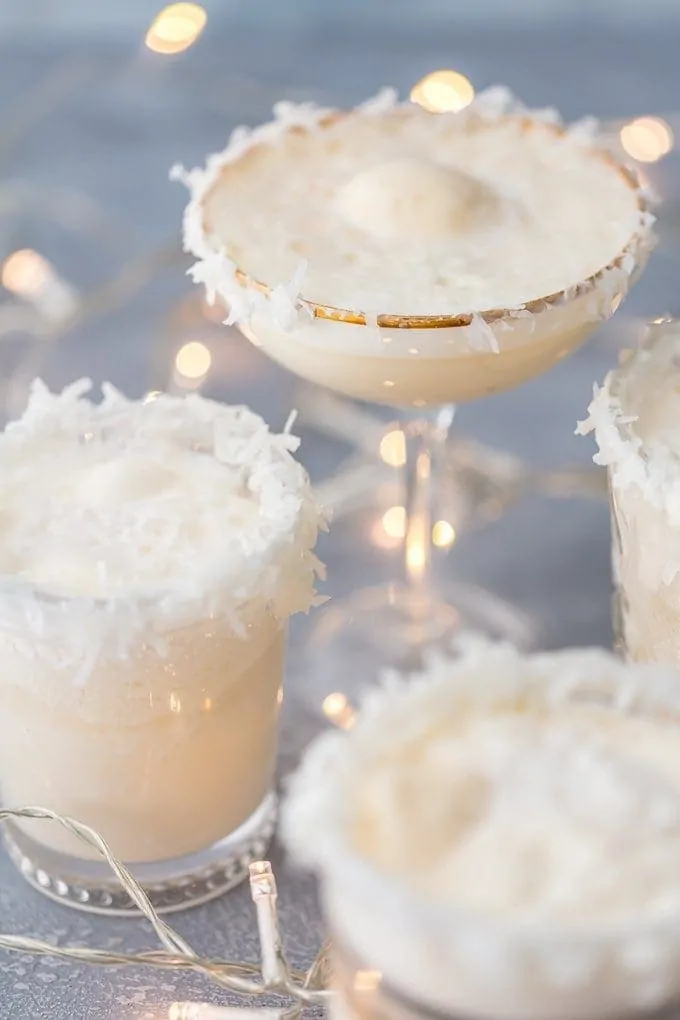 3. Non-Alcoholic Mulled Grape Juice, from Little Sugar Snaps
From the website: Hot mulled grape juice is full of those spices associated with autumn, winter and Christmas. Since it's non-alcoholic this juice is a warm and cosy drink the whole family can enjoy.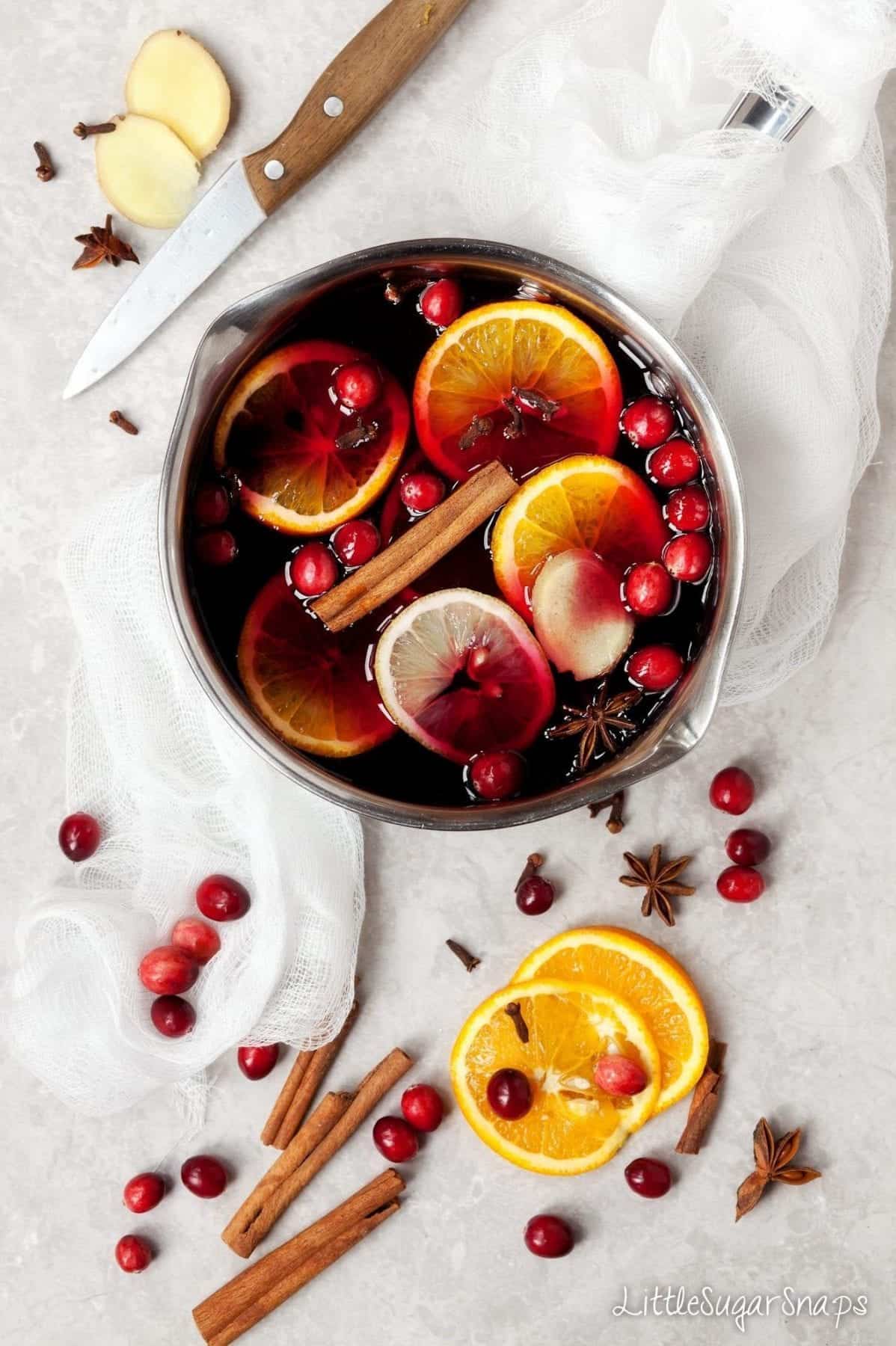 4. The Heart-Filled Grinch Punch, from Julie Hoag Writer
From the website: A favorite holiday movie at my house is "How the Grinch Stole Christmas" by Dr. Seuss. We love watching all forms of the Grinch story, old and new. I'm sharing a fun holiday beverage The Heart-Filled Grinch Punch, a Christmas Mocktail to go along with this classic story. This kiddie cocktail recipe is non-alcoholic so everyone can enjoy it: kids, adults, and those who desire a tasty alcohol-free drink. This drink is delicious and fun to drink! You will love it this holiday season:)
5. Blue Christmas Mocktail, from 3 Boys and a Dog
From the website: This Blue Christmas Mocktail Recipe gets its beautiful color from the Blue Curacao used in the recipe.  Blue Curacao is a sweet blue liqueur, distilled and flavored from the dried peel of bitter oranges – however, we are using a non-alcoholic version in this recipe.  When mixed with coconut and other flavors it becomes a sweetly intoxicating flavor – plus, it is a super pretty and eye-catching!
6. Rudolph Punch, from Duct Tape and Denim
From the website: My girls loved drinking this Christmas punch at holiday meals when they were growing up.  And honestly, I still love it today.  We affectionately called it "Rudolph Punch" and it's so simple you don't even need a recipe for it!
7. Holiday Pomegranate Mojito Mocktail, from The Butter Half
From the website: If you don't drink, but still want to look sophisticated this holiday season with a fancy beverage in hand, this pomegranate mojito mocktail is for you! It's the perfect blend of sweet and tart flavors. And do I even need to mention how gorgeous it is?
8. Non-Alcoholic Sangria for Christmas, from Inspired by Charm
From the website: This Non-Alcoholic Sangria, flavored with cinnamon, oranges, and cranberries, is a delicious mocktail recipe that everyone can enjoy during holiday parties.
Facebook Comments
comments