You can throw pretty much anything into a waffle iron, but that doesn't necessarily mean you should! All of these recipes for classic and crazy waffles are truly delicious. Bust out your waffle iron and make a delicious breakfast, brunch, or dinner today.
Aretha Frankenstein's Waffles of Insane Greatness by Food52
Made famous by the Queen of Soul, these waffles come together quickly. Pro tip: Make them with buttermilk, not milk, to make sure they're light and fluffy!
Blueberry Sour Cream Waffles by two peas & their pod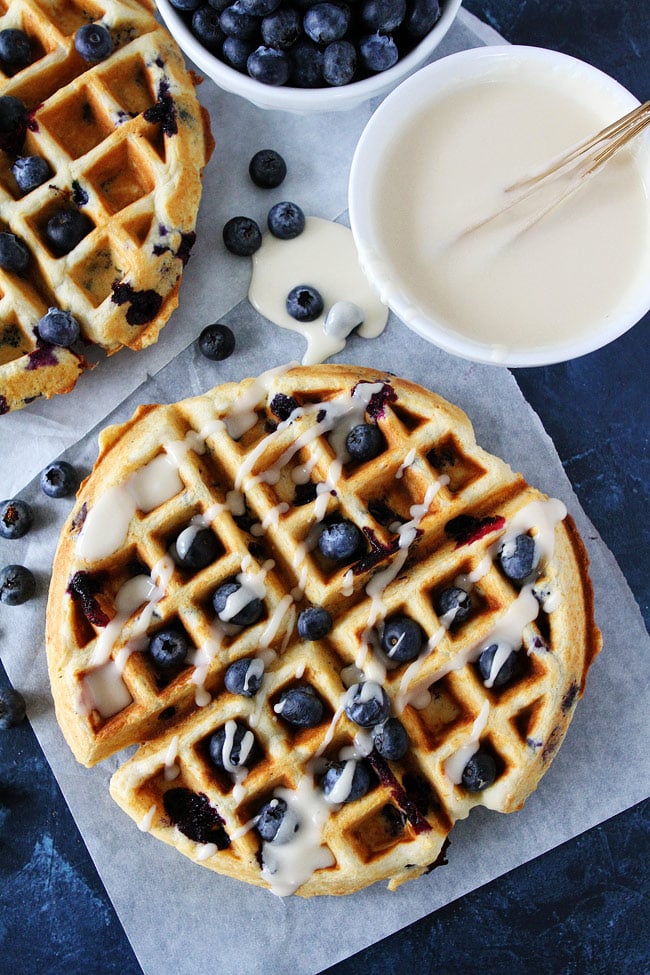 Add sour cream and blueberries with the wet ingredients and you'll never go back to plain ol' waffles!
French Toast Waffles by Tastes of Lizzy T
The best way to make French Toast with a custardy middle and crispy little syrup-catching caverns is to put it in your waffle iron.
Vegan Bananas Foster Waffles (Banana Bread Waffles) by Well Fed Soul
Three of my favorite things: pecans, bananas, and waffles. Absolute perfection.
Rainbow Waffles by Mommy's Fabulous Finds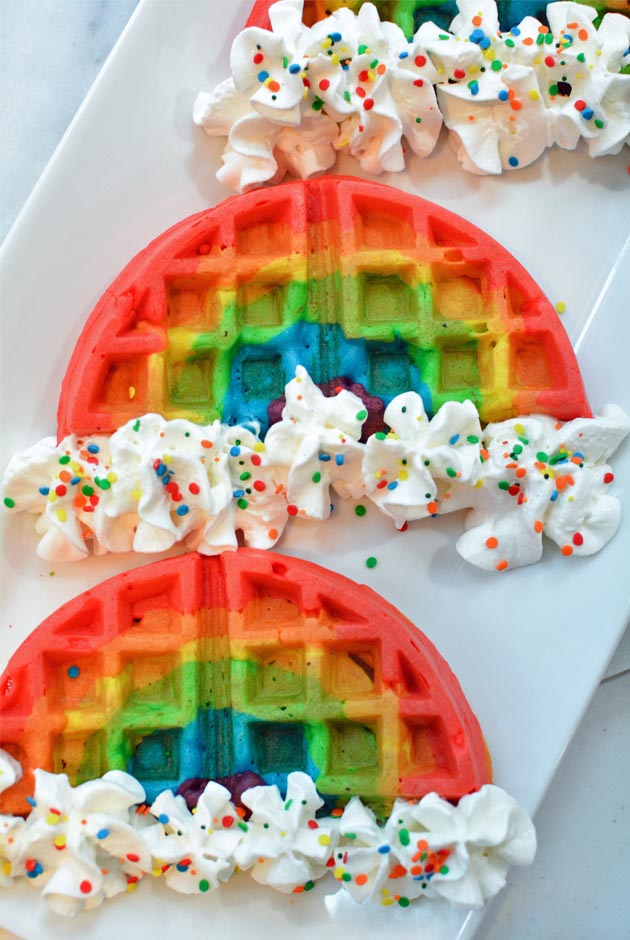 I could not resist. HOW CUTE ARE THESE??? Follow this tutorial to turn your favorite waffle recipe into the cutest (and tastiest) rainbows you've ever seen!
Hot Chicken and Waffles by The Sugar Queen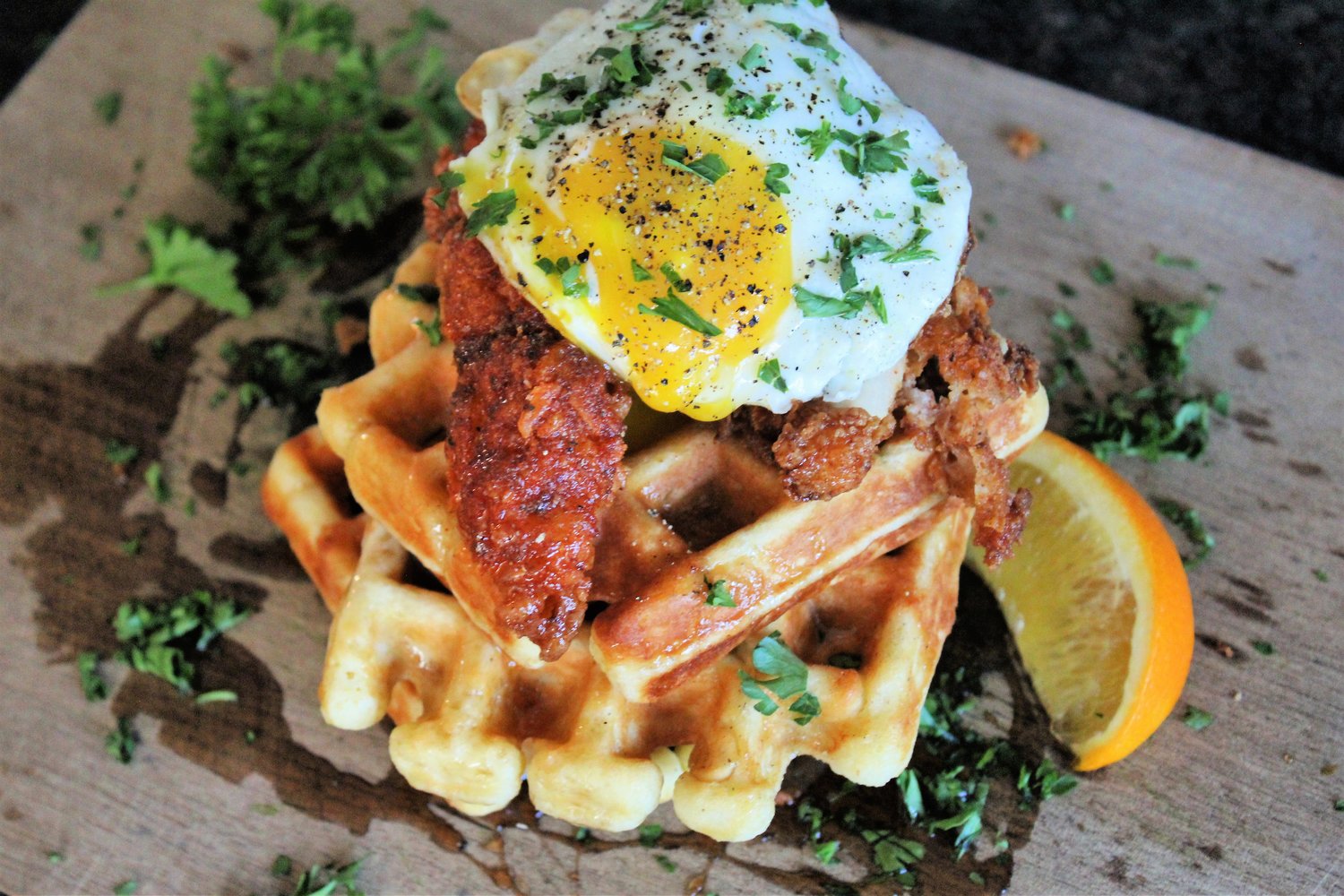 Hot honey butter, Nashville hot chicken, AND waffles means this recipe is a production, but it's pretty much an entire (delicious) brunch for a small crowd.
Ham and Cheese Waffles by  Southern Bite
This recipes puts gooey cheddar and salty ham into crispy waffles for a dish you can eat for breakfast, dinner, or anything in between!
Waffle S'Mores by TheFFeed
Not all s'mores waffle recipes tweak the waffle itself– this uses graham flour and graham cracker crumbs in the batter before sandwiching the waffles with marshmallows and chocolate, for a serious s'mores taste.
Stuffing Waffles by Serious Eats
Not everything needs to go in a waffle iron, but if you haven't tried using it for your leftover stuffing, you are missing out on a true gem.  Serve them with your leftover Thanksgiving fixins on top for a real treat.
Facebook Comments
comments