Level up your grilling game this summer. Whether they're fall off the bone tender with flavors of honey and hoisin, glazed with a cherry bourbon sauce, or even made with a coffee rub, these ribs are sure to be crowd-pleasers.
Drunken BBQ Spareribs by Amiable Foods
From the website: "Drunken barbecue spare ribs has always been the most-liked weekend dish of my family. I had this recipe for years now and it has proven to be a winner. Why "drunken" you ask? This is because beer is one of the ingredients for the sauce. Any type of beer would do the job, so use whatever you have in your fridge. This is a year-round recipe because it's oven baked. Baking ribs in the oven over a lower heat for a few hours breaks down the connective tissues and results in a super moist and tender rib. You'll be surprised at both how simple it is and how the ribs are ultra-tasty."
Slow Cooker Chinese Spare Ribs by Butter Your Biscuit
From the website: "Chinese spare ribs are melt-in-your-mouth tender with deep flavors of honey, hoisin and five spice powder."
Maple Brown Sugar BBQ Ribs by The Culinary Compass
From the website: "Slow cooking ribs takes a few hours of your day and some dedication, but it's absolutely worth it.
Making your own barbecue sauce makes it even better.
This maple brown sugar barbecue sauce is sweet, but it has a kick from the layers of chili sauce and powder as well as the vinegar."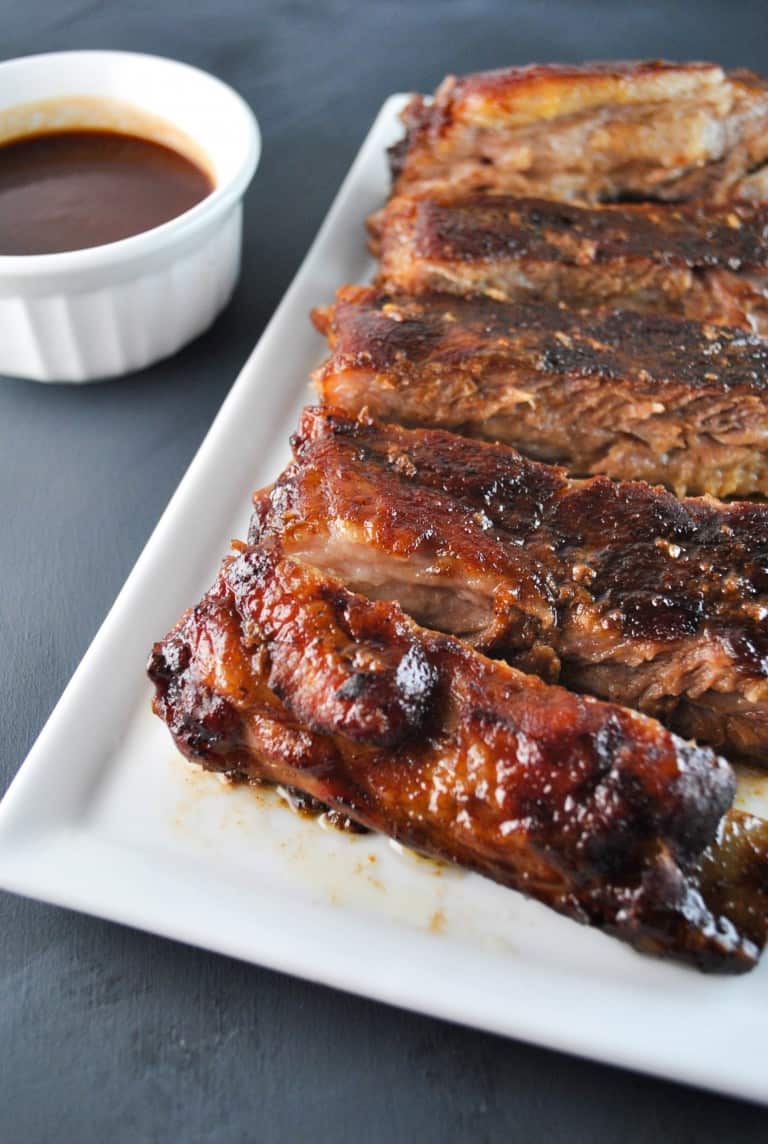 Coffee & Peach Rubbed Spare Ribs by The Castaway Kitchen
From the website: "These ribs were spectacular. I was worried about the lack of honey or brown sugar would leave them lacking that bbq-ish flavor. Nope, the super ripe peach was sweet enough. Complex, deep flavors, crispy skin, tender meat. Now, go make them!"
Easy Ribs with Cherry Bourbon BBQ Sauce by Robust Recipes
From the website: "This cherry bourbon BBQ sauce is just how a good BBQ sauce should be. Thick, sticky, tangy, slightly spicy, and plenty of sweet, with an undertone of cherries. It is the ultimate complement to your tender ribs!"
Facebook Comments
comments