Rx:  "A Rip Through Time"
Prescribed by: Kelley Armstrong
Prescribed for: Fans of Diana Gabaldon's "Outlander" series and Caleb Carr's "The Alienist."
Side Effects:  A desire to re-watch the 70's classic movie, "Time After Time," while drinking Scottish whiskey.
Directions:  This is the first book in a much anticipated new series from prolific author, Kelley Armstrong.  This is her first foray into historical fiction and it does not disappoint.  Set in Victorian Scotland, with a time travel element, and a dash of Jack the Ripper lore, just to keep readers on the edge of their seats.
Mallory Atkinson is a Canadian homicide detective, out for her daily run while visiting her ailing grandmother in Scotland.  She hears a woman scream, follows the voice, and ends up being attacked herself.  When she wakes up, she's still in Scotland, but now it's 1869 and she's somehow wound up in the body of a young housemaid named Catriona Mitchell.  Lucky for Mallory, Catriona is the housemaid for a Victorian undertaker and medical examiner, who has friends in the police department.  Mallory needs to figure out what happened to Catriona, so she can figure out what pulled her back in time, and return to her own life before a murderer tracks her down wherever, and whenever, he finds her.
Special Instructions: This novel provides the perfect opportunity to sample a vintage cocktail that features Scottish whiskey:
De Rigueur Cocktail by Sips from Scripts
And this traditional Scottish dessert can be made with our without whiskey.  Both versions are equally delicious!
Raspberry Cranachan by Cooking With My Kids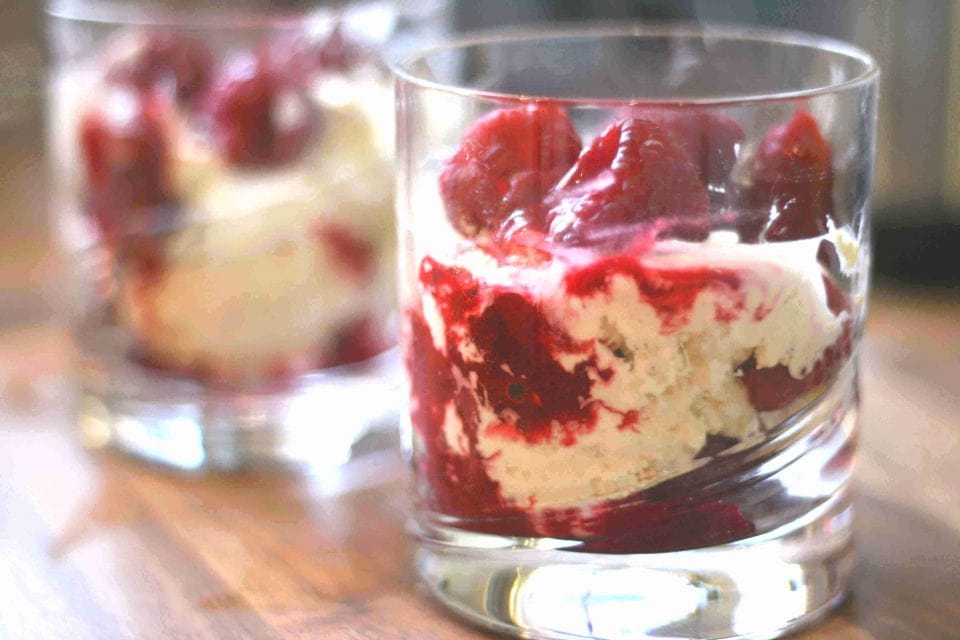 Refill: https://www.indiebound.org/book/9781250820006
Facebook Comments
comments