Rx:  "Extasia"
Prescribed by: Claire Legrand
Prescribed for: Fans of Lizzie Fry's "The Coven" and "The Handmaid's Tale."
Side Effects:  Dry, red eyes from staying up late to finish this dystopic YA novel in one sitting.
Directions:  The world resets following a global war and the survivors, believing they are chosen by God, live a puritanical existence, under a controlling patriarchy. When men in the village begin dying mysteriously, everyone is in a panic. A handful of young women discover the truth and their lives will never be the same.
The village of Haven is protected by four saints, young women chosen by the male elders in their community to receive punishment to help the community as a whole, atone for their sins. Amity has worked very hard to be pious and good, in an effort to clear her mother's name. The suspicious deaths in the village have everyone on high alert and Amity is seeking answers that she thinks will ultimately save Haven.  What she discovers is a power beyond her wildest dreams, and her true heritage and gifts as the daughter of a witch.
Special Instructions: This book can be chilling, so stay warm with this boozy hot cocoa recipe.  And witches know that cardamom brings clarity of mind, uplifting the spirit, and opening the door to passionate pursuits (plus it tastes amazing!):
Bourbon Spiked Hot Chocolate by Sugar Dish Me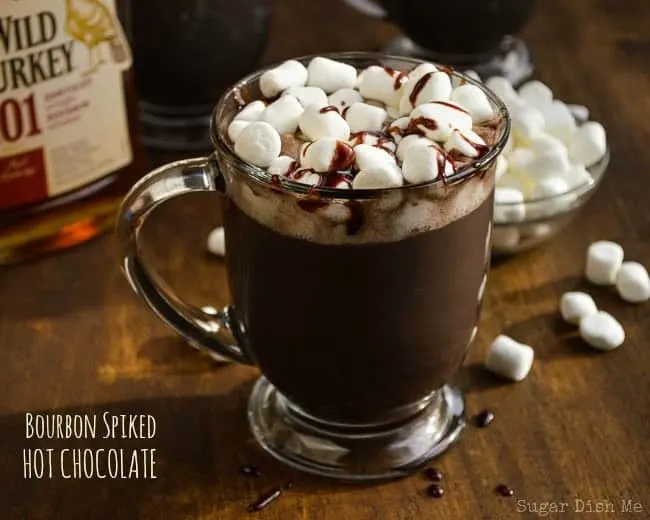 From the website: "Bourbon Spiked Hot Chocolate is rich and creamy, made from scratch, and spiked with bourbon to make all your winter days warmer."
Orange and Cardamom Muffins from The View from Great Island
From the website: "Orange and Cardamom Muffins ~ delicately fragrant muffins flavored with bright orange zest and warm, spicy cardamom, this easy muffin recipe is unique and delicious!"
Pin It | Make It
Refill: https://www.indiebound.org/book/9780062696632
Facebook Comments
comments