Rx:  "Playing With Myself"
Prescribed by: Randy Rainbow
Prescribed for: Anyone who enjoys their autobiographies peppered with humor, grandmotherly wisdom, and show tunes.
Side Effects:  A desire to dig out your pink glasses and phone your mother already.
Directions:  First off, he wants you to know that it is indeed his real name.  And with a name like that, how could he have done anything else with his life? Randy Rainbow's autobiography is filled with stories, musings, and his own particular brand of humor, rife with parody and satirical social commentary.  He's self-deprecating at times, full of himself at others, and always irreverent, so when he shares some of the more heartbreaking moments in his life, you will feel almost surprised at how vulnerable and relatable this man truly is.
Raised on musical theater, The Carol Burnett Show, and Golden Girls, is it any wonder Randy Rainbow isn't just exactly who he is?  In this book, he shares his awkward childhood, his unconditional love for and from his grandmother and mother, his struggles with food, body image, anxiety and depression. You will learn how a painfully shy kid from Florida made it in New York and the world beyond, often from the safety net of his home studio, and with reinforcement received from his faithful feline companion.  Randy Rainbow is as talented as he is funny and seeing just how he got where he is right now is truly a roller-coaster ride worth getting on, no nausea experienced at all! And don't forget your pink glasses.
"Consider this a personal prescription from your favorite fairy god-optometrist (that's me) to find your Pink Glasses, and wear them often."  Randy Rainbow, "Playing With Myself"
Special Instructions: Randy Rainbow has learned to embrace his name and we're celebrating all things rainbow here with a easy, yummy dessert:
Rainbow Unicorn Fudge by A Magical Mess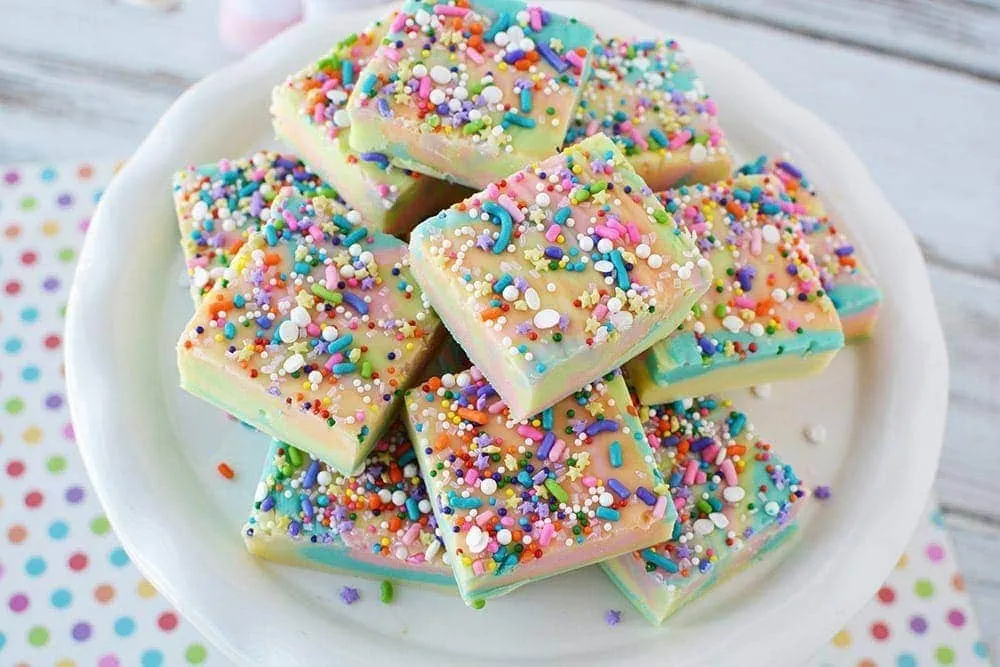 Randy Rainbow loves a good cosmo (and frankly, who doesn't?)  so here's our favorite:
Cosmopolitan Cocktail Recipe by Umami Girl
Refill: https://www.indiebound.org/book/9781250276254
Facebook Comments
comments