Rx: "The Paris Library"
Prescribed by: Janet Skeslien Charles
Prescribed for: Francophiles, bibliophiles, and anyone who loves historical fiction.
Side Effects:  A deeper appreciation for libraries, librarians, and the unsung heroes who saved book collections, and each other, from the Nazi invasion of Paris in 1940.
Directions:  The author brings to life the true story of the amazing librarians working at the American Library in Paris as they join the Resistance and fight for freedom on all fronts.
Odile Souchet has her dream job as a librarian at the prestigious American Library in Paris.  She becomes immersed in the book collections there and the stories and lives of the people who spend their days combing the stacks and bickering over their favorite authors. When the Nazis invade Paris, Odile joins the Resistance, much to the dismay of her family and her police officer boyfriend.  Fast forward to Odile living in Montana, befriending a lonely young neighbor girl, Lily, whose mother is gravely ill. As an unlikely friendship blossoms between these two, a larger, more heartbreaking story unfolds and the reader discovers just what brought Odile from Paris to America.
Special Instructions:  
Odile bakes cookies to share with Lily.  When asked about the type of cookie she is baking, Odile replies that they are "communist cookies." While no one can really agree on what the actual recipe for these cookies might be (or if there really is a specific recipe), most cookie enthusiasts insist that communist cookies contained a bit of everything and represented a treat made from whatever was on hand during wartime.  I think this recipe does the cookie justice.  And what good is a cookie in the afternoon without tea?
Sea Salt Hazelnut Chocolate Chip Oatmeal Cookies by Tornadough Alli
From the website: "Soft and tasty Sea Salt Hazelnut Chocolate Chip Oatmeal Cookies are a delicious twist on a classic that blends a little salty and sweet!"
Honey Cinnamon Rooibos Tea by Raising Nobles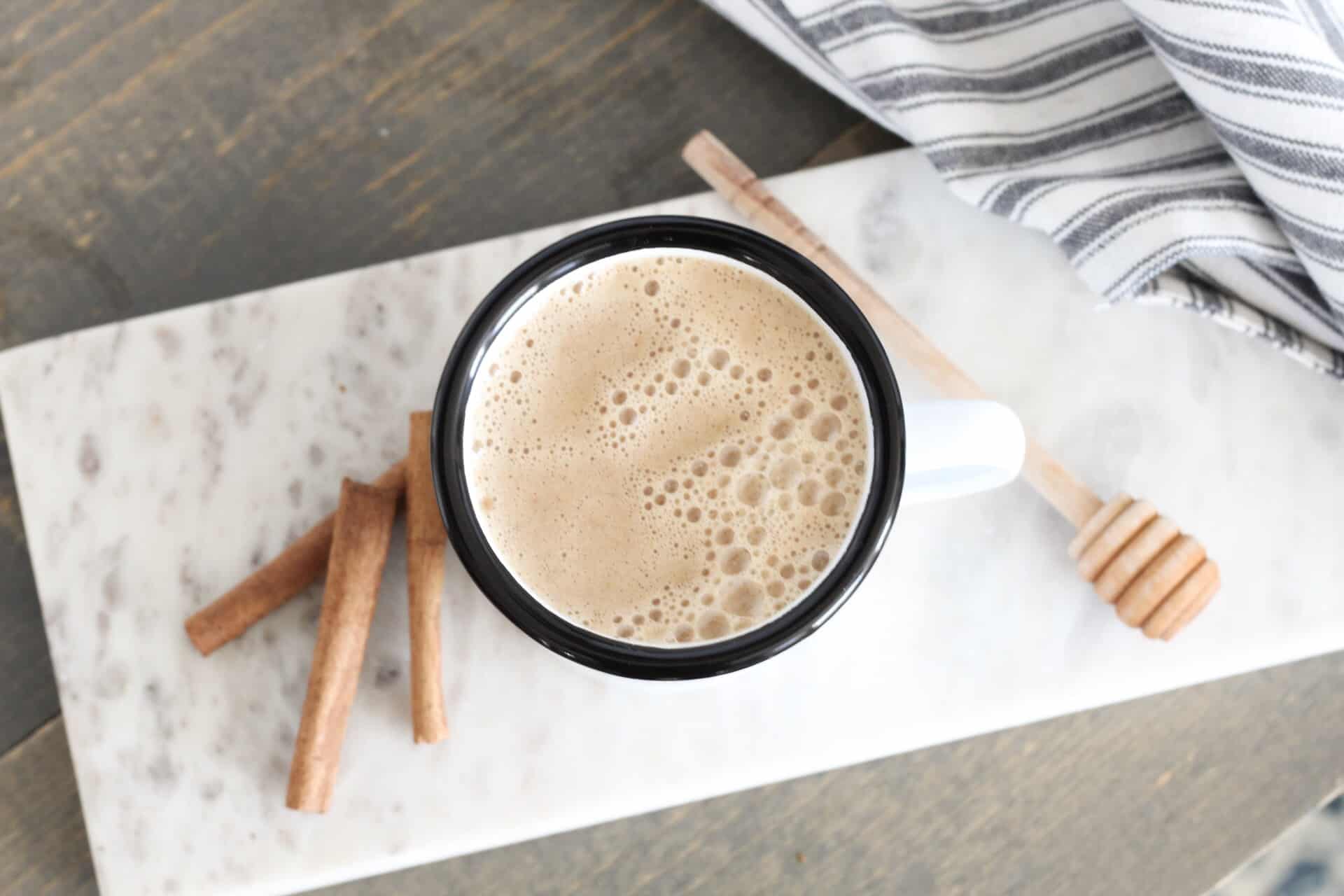 From the website: "This delicious, creamy, honey cinnamon rooibos tea is the perfect fall and winter drink. It is loaded with healthy fats and those warm spices that call to all of us this time of year. The froth on top makes you feel like you are drinking something extra special!"
Refill: https://www.indiebound.org/book/9781982134198
Facebook Comments
comments