Rx:  "The Wicked Deep"
Prescribed by: Shea Ernshaw
Prescribed for: Fans of Alice Hoffman's "Green Witch" and Paula Brackston's "The Witch's Daughter."
Side Effects:   Chills; grab a blanket as you will be chilled to the bone.
Directions: Two hundred years ago, the Swan sisters were sentenced to death for being witches, their bodies weighted down with stones and then drowned outside the harbor.  Every summer since, the sisters return to the seaside town of Sparrow seeking their revenge, as they inhabit the bodies of three young women, using them to lure young men to the water and their untimely deaths. Many believe the town is cursed and the locals have had enough, blaming each other for the annual disappearance of their teens following summer solstice.
Penny Talbot and her mother live on Lumiere Island, just beyond the harbor for the town of Sparrow, Oregon. Her mother hasn't been the same since her father disappeared all those years ago. The arrival of tourist season in Sparrow is a blessing and a curse as the locals will begin to hear the mournful, alluring song of the Swan sisters as they beckon the unsuspecting to their watery deaths. Penny is worried that this year it could be one of her friends who is lured into the water never to return.  When a young man arrives in town, looking for answers to his brother's disappearance the summer before, Penny is drawn to him.  Her desire to protect him from his brother's fate may be what pits Penny against the Swan sisters and will seal her fate as well.
While this is a YA novel, it is a thoroughly enjoyable and immersive read for anyone who enjoys the genre and is looking for an eerie, haunting tale full of secrets, suspense, and atmosphere.  It's the perfect Fall read to get you in the mood for Halloween.
Special Instructions:
Pumpkin spice, chai, and crisp Fall weather all go hand in hand!  Plus if you are reading this book with your teens, this is a beverage and dessert combo they are sure to enjoy as well.
Chai Pumpkin Spice Tea by Masala Herb
From the website: "A cup of hot Pumpkin Spice Tea between your hands will warm up your cold bones. Comfort guaranteed with this 5-minute homemade spiced pumpkin spice chai tea recipe!"
Pumpkin Scones with Chai Glaze by Entertaining with Beth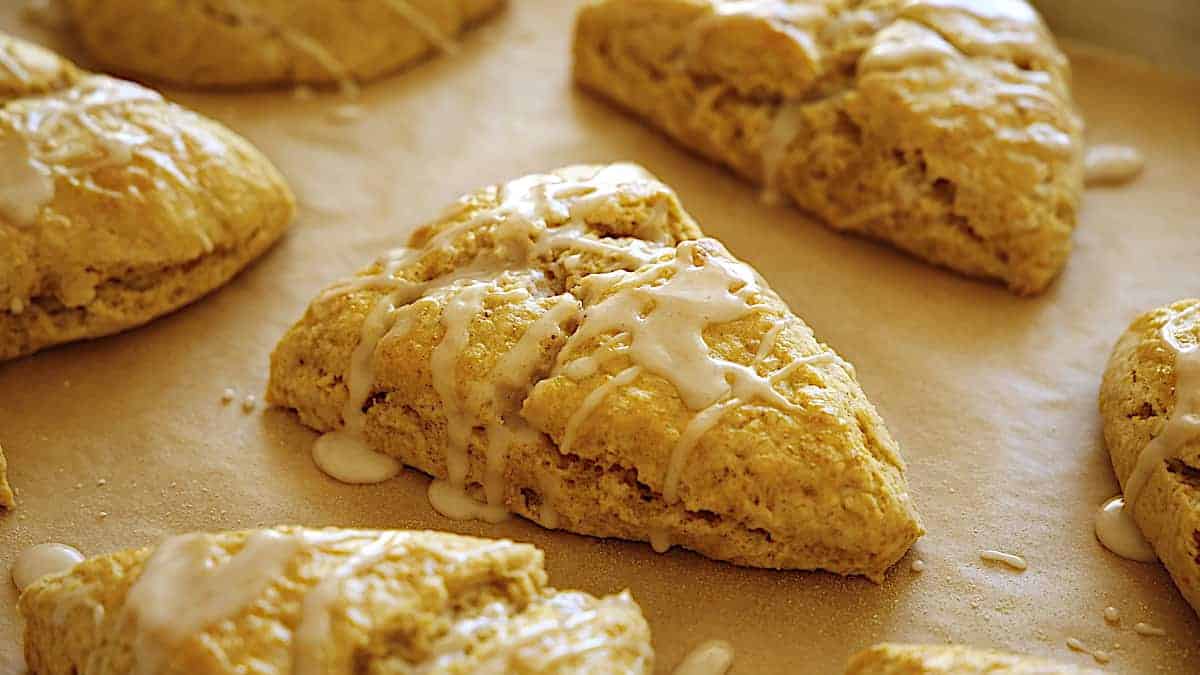 From the website: "These delicious Pumpkin Scones with Chai Glaze is the perfect breakfast recipe for a yummy fall treat on a chilly morning. They are so light, fluffy, and moist, none of those hard, dry coffee shop scones that leave you gasping for your coffee! Basically, these delectable little treats have everything you'll want in a scone recipe and more!"
Refill: https://www.indiebound.org/book/9781481497350
Facebook Comments
comments