Rx: "What You Wish For"
Prescribed by: Katherine Center
Prescribed for: Fans of Jennifer Crusie and Sophie Kinsella novels and quirky small towns like "Schitt's Creek."
Side Effects: Snort-laughing and paper cuts from turning the pages too quickly.
Directions: We could all use a warm, light-hearted novel right about now, one full of humor, witty dialogue, and an unforgettable cast of characters. This is a novel about forgiving yourself, moving through grief and trauma, choosing love, and rediscovering joy in all the daily minutiae of a life well-lived.
Samantha Casey loves her job as an elementary school librarian and small town life suits her perfectly. Before moving to Galveston Island, she often felt out of place and unnoticed. Here, she's made friends and become part of a tight-knit community. When the school principal dies suddenly, the entire town mourns, while simultaneously worrying about who will take over his job. Sam thinks she knows his replacement, Duncan Carpenter. Years ago they worked together at another school where Duncan had the reputation for being a fun-loving, carefree educator. When he arrives in town, however, Sam realizes that while this person looks like Duncan, his behavior is far from easy-going. Gone are the Hawaiian print shirts, in their place are gray suits and boring ties. He wants to make sweeping changes to their school, none of which the staff there appreciates. Mutiny in the staff room ensues, complete with late night, clandestine meetings of teachers and other staff members where binging on wine and half-priced bake goods becomes the norm for these strategy sessions. They need to reclaim their school and their sanity and maybe, in the process, Sam will find the one thing she is missing in her pleasant, but predictable life…love.
Special Instructions:
This novel is set in small town Texas, so y'all are going to need to sip some Texas Tea and why not enjoy some homemade baked goods while you are at it? These cupcakes are only for adults, but that just means more for you to enjoy. Go ahead, indulge.
Texas Tea from The Fresh Cooky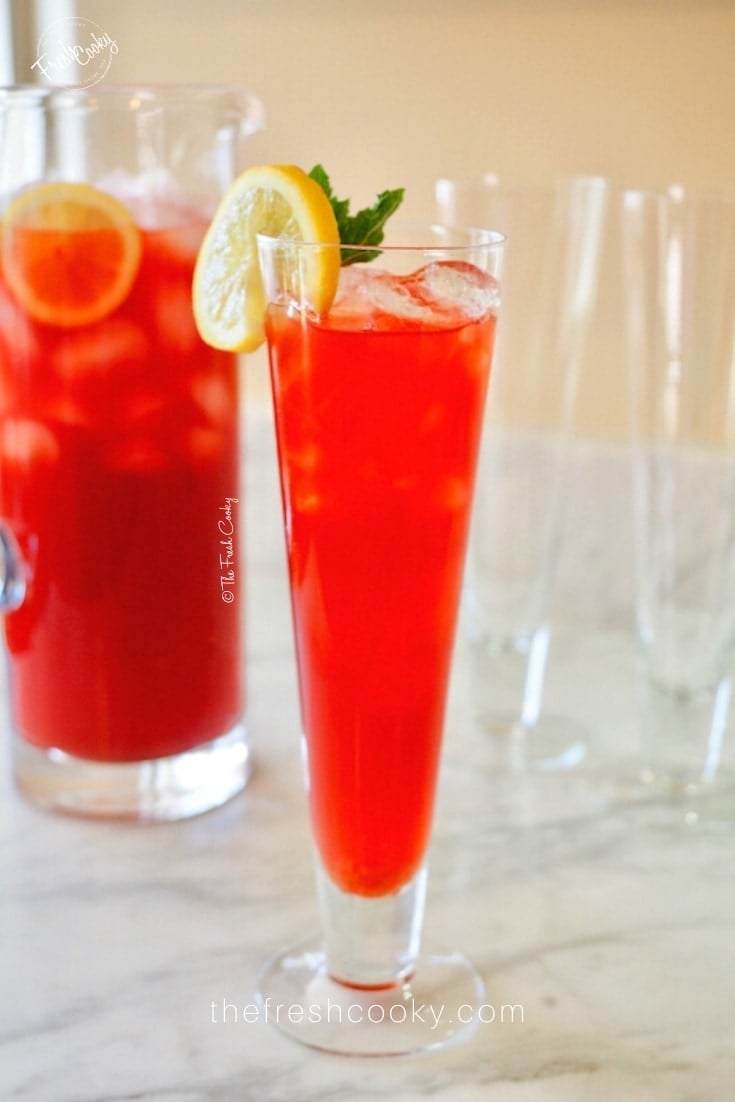 Strawberry Margarita Cupcakes from Daily Dish Recipes
Facebook Comments
comments