When you think brownies, you may be a purist. Only chocolate, fudgy chewy squares need apply. But there are many ways to alter a brownie recipe, and I'm not just talking adding walnuts! Here are some creative brownie recipes (some of which aren't even chocolate!) for you to try.
Knock You Naked Brownies by The Pioneer Woman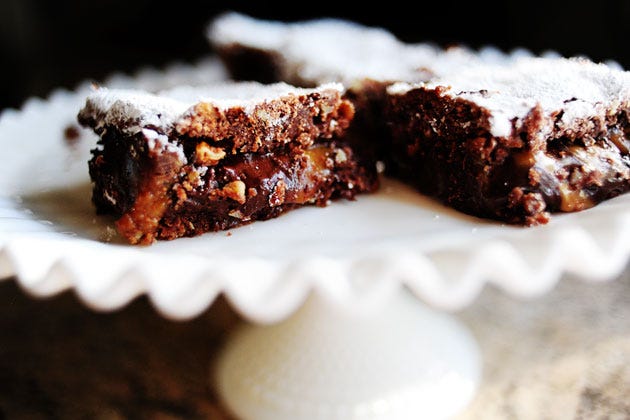 From the website: "But they weren't just any brownies: they were multilayered, with a gorgeous caramel oozing out of the center layer. And the flavor. To die for."
Buckeye Turtle Brownies by MamaGourmand
From the website: Buckeye Turtle Brownies are an easy recipe that takes gooey caramel pecan turtle brownies and raises it with a fluffy layer of peanut butter and melted chocolate. Your sweet tooth will rejoice with the ultimate decadent brownie recipe!
Mocha Brownies with Cafe Latte Frosting by Just So Tasty
From the website: These coffee brownies are brought to you by my two lifesavers: coffee & chocolate. The brownies are super fudgy with a chocolate flavor that's not too sweet and not too rich. There's just a hit of coffee in the batter to give them a mocha flavor. Then they're topped with fluffy, creamy, cafe latte frosting. They're the perfect grown-up brownie recipe. Because after all – what could be better than coffee and chocolate and brownies?
Samoa Brownies by KeyIngredient
From the website: Caramel, chocolate and coconut? Yep! Now you can have the favorite flavors any time of year, not just Girl Scout Cookie time with these Samoa brownies.
Red Velvet Cheesecake Brownies by Foodtastic Mom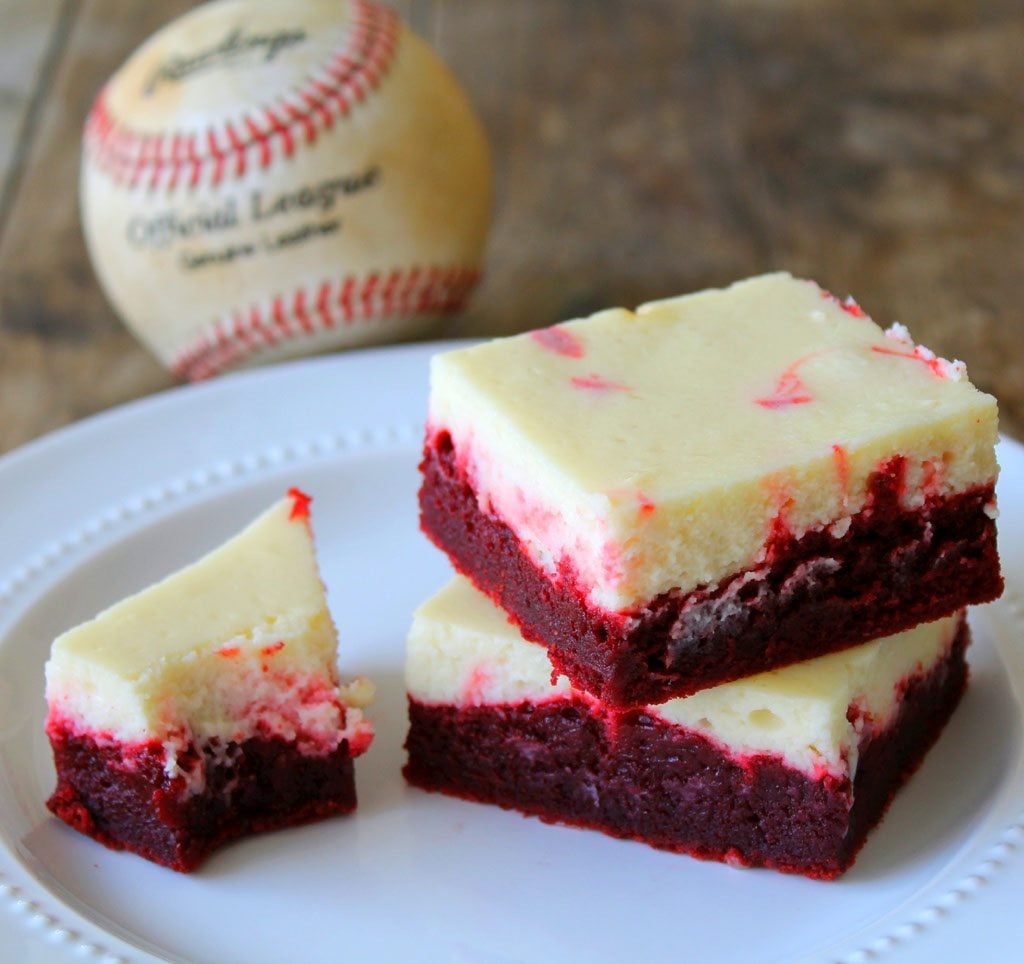 From the website: And my husband wants me to tell you that this may be the best dessert I've ever made (what?!?) He does love cheesecake (as do I) and these brownies are almost equal parts cheesecake, meaning it's the perfect ratio."
Chunky Monkey Brownies by Can't Stay Out of the Kitchen
From the website: Chunky Monkey Brownies are so sensational you will drool while you're eating them. No kidding.
Fudgy White Chocolate Brownies by Back for Seconds
From the website: These Fudgy White Chocolate Brownies are just like your favorite fudge brownie, except these are made with white chocolate! They are buttery, chewy, and addicting!
Chocolate Orange Brownies by Modern Honey
From the website: Where are my chocolate orange lovers? Every Christmas we buy a chocolate orange and eat a slice every single night as we read Christmas stories. The flavors of chocolate and orange go together so perfectly. These dark chocolate orange brownies are made with two kinds of chocolate — cocoa powder and real chocolate chunks. This makes them sinfully good. The citrus zest compliments the rich dark chocolate.
Thin Mint Brownies from My Baking Addiction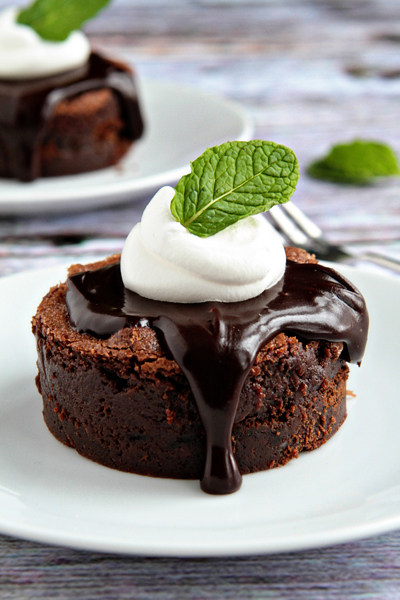 From the website: I took my absolute favorite recipe for homemade brownies and baked a layer of chopped Thin Mints into the center. As though that wasn't enough, I decided to make them a little more decadent by serving them with a drizzle of delicious, peppermint infused Hot Fudge Sauce and a dollop of freshly whipped cream. Indulgent? Yes. Delectable? Absolutely.
German Chocolate Brownies by Creations by Kara
From the website: We aren't huge cake fans around here. Brownies are so much more moist and yummy. Everyone knows that the coconut pecan frosting is the best part of German Cake.  If you like German Chocolate Cake, you should love these brownies!
Black Forest Brownies by Diethood
From the website: Honestly, these are the awesomest brownies I have ever met. They are tasteful, yummy, mouthwatering…
Facebook Comments
comments