World Baking Day is upon us! Time to get out your flour and turn on that oven. These recipes are some of my tested-and-approved favorites– I've made each one of them AT LEAST 15 times, and some of them closer to 50 (I'm looking at you, chocolate chip cookies). While some of them are easy to make, a few require a little more time, care, or work than my normal Catastrophe Kitchen fare. All of them, though, are unequivocally worth the extra love! Read on for my all-time favorite birthday cake, flaky croissants, one-bowl brownies, and more.
Chocolate Chip Cookies by Jacques Torres
Two kinds of flour, 24-hours of chilling time, and specialty chocolate? You may be skeptical of the extras in this recipe, but they really do make the best chocolate chip cookies on earth. I have worked around the problem of resting the dough by freezing it in logs, and I use a larger chocolate chip (like Ghirardelli) if I don't have the fèves. 
Blueberry Muffins by Betty Crocker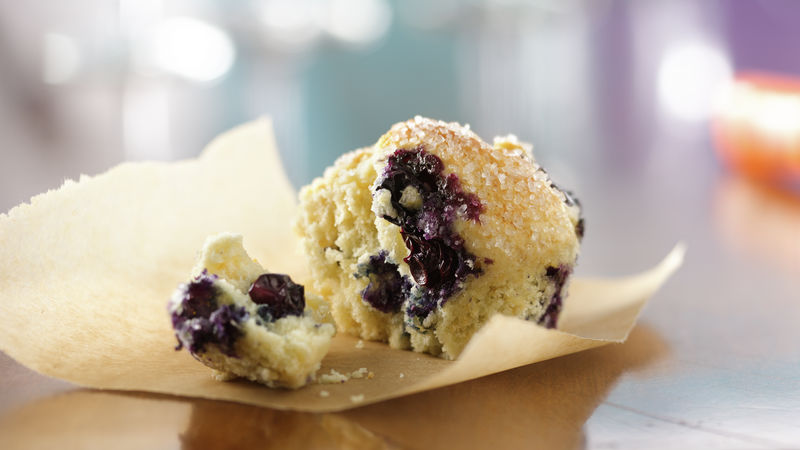 Why mess with perfection? Light, tender, and full of plump blueberries, these muffins require one bowl and no mixer. This might be the only muffin recipe you ever need: instead of blueberries, you can add apple slices and cinnamon, or cranberries and orange zest– endless possibility. 
The Best Croissants by Tartine Bakery
I generally work my way backward from when I want to eat these croissants to make a timeline for each stage. Although there aren't many ingredients, rising, resting, laminating, shaping, and another rise make these well-suited to a weekend project. The finished croissants are flaky, buttery, and absolutely perfect in every way. 
The Best Granola in the World by Nikisia Davis
This granola is not hard to make at all, and the payoff is huge! I've linked my version of the famous recipe, and I make it at least once a month. Revel in its toasty, nutty, deliciousness on yogurt and ice cream or just eaten as a snack. 
No-Knead Bread by Mark Bittman
If you didn't jump on the breadmaking craze during quarantine, there's no time like the present to start. This is the ORIGINAL no-knead bread. The only time-consuming part of this recipe is the resting requirements– you need about 24 hours total for the dough to rise and bake properly. It's just as good as a bakery-fresh loaf, and it will make your house smell AMAZING. 
Best Birthday Cake by Smitten Kitchen
This is my absolute favorite yellow cake recipe, and it is perfect, Every. Single. Time. Very light, not too sweet, and works well with any frosting in the world. I usually add a handful of sprinkles to the batter, because sprinkles!
Pull-Apart Buttermilk Biscuits with Maple Glaze by Chrissy Teigen
After my first time making these, I have never gone back to another biscuit recipe. They bake up fluffy, soft, and tender. The maple cream isn't necessary, but it does give the biscuits a sheen and a hint of sweetness. Hot tip: if you want a crispy bottom, grease your pan with bacon grease before you put the biscuits on it! Just thinking about it makes me want these RIGHT NOW.
One-Bowl Brownies by Baker's Chocolate
Yep, this brownie recipe is one-bowl AND it comes directly from the back of the Baker's Unsweetened Chocolate box. It's ridiculously easy, and the best recipe I've found for gooey, chocolatey brownies. 
Tall and Creamy Cheesecake by Dori Greenspan
I usually make this absolutely perfect cheesecake the day before I need to serve it, since it needs lots of time to cool. You can check out my version of this famous favorite (with a couple of helpful hints) here.
Key Lime Pie by Catastrophe Kitchen 
OK, I really wanted to include a summery recipe, and this is the actual best version of this pie I have ever tasted. It just happens to be mine. It's tart and creamy perfection, and incredibly easy, too. 
Buttery, Flaky Pie Crust by Stella Parks
There is NO REASON to fear making pie crust when you are armed with this recipe! Folding the dough creates beautiful flaky layers 100% stress-free. Once you've made the crust, fill it with Perfect Pot Pie or Cheesy Bacon Pie. Heck, you could even use it in place of the graham cracker crust on The Best Exotic French Silk Pie. You'll never have to worry about a bad pie crust again.
Facebook Comments
comments