Here at Sweatpants & Coffee, we pride ourselves in being up to date on the latest coffee trends and happenings in the coffee world. Here's a roundup of the coffee news we've been reading this month.
Coffee Nut M&M's has become their newest permanent flavor. "The coffee-flavored morsels will hit shelves nationwide in August after being dubbed "America's favorite peanut" during a contest that asked consumers to choose between three different varieties of the chocolates — coffee nut, honey nut and chili nut. Mars launched the promotion in March in order to coincide with the 2016 presidential election season, according to a press release from the confectionery company." – Time.com
Chocolate covered beans are the perfect addition to your iced coffee. Click the link for the recipe.
Beer + Coffee + Hemp = filament? "3DomFuel is recycling a collection of unusual products and turning them into material called filament that can be used for 3D printing. "You can 3D print products made from beer, coffee and hemp," said 26-year-old John Schneider, co-founder and chief marketing officer of 3DomFuel, a maker of 3D print filament dubbed 3D-Fuel." – CNN.com
NPR takes a fascinating look at soldiers' relationships with coffee "If war is hell, then for many soldiers throughout American history, it is coffee that has offered some small salvation." – NPR.com
Starbucks CEO to focus on high-end shops "This week, the company's founder and CEO, Howard Schultz, announced that he'll be stepping back from day-to-day management of the main business to think about the company's overall strategy and concentrate on the high-end Reserve business." – Consumerist.com
Peet's Coffee to launch a cold brew line "The California-based coffee company says that Peet's Cold Brew will start shipping today and will be available in 400 locations in the San Francisco area, including Peet's cafés and grocery stores. The plan is to expand the line—which retails at $3.99 each—in other markets down the road." – Fortune.com
Starbucks goes green "Starbucks is partnering with Frugalpac, a manufacturer of recyclable cups made entirely from recycled paper," – Inhabitat.com
Americans prefer coffee to stocks "61% of Americans drink coffee on a daily basis as opposed to the 48% that invest in the market. On a annual basis, Americans spend about $1200 on coffee. If they put this money into the market and allowed compound interest to do its magic, it could grow into a nice tidy sum over a period of 20 years." – HuffingtonPost.com
Coffee makers delay flights "According to a new piece by The New York Times, malfunctioning coffee makers on airplanes cause flight delays that can affect thousands of passengers." – HuffingtonPost.com
Which coffee gives you the best buzz? Techninsider has the answer!
Check out John Oliver on Jerry Seinfeld's Comedians In Cars Getting Coffee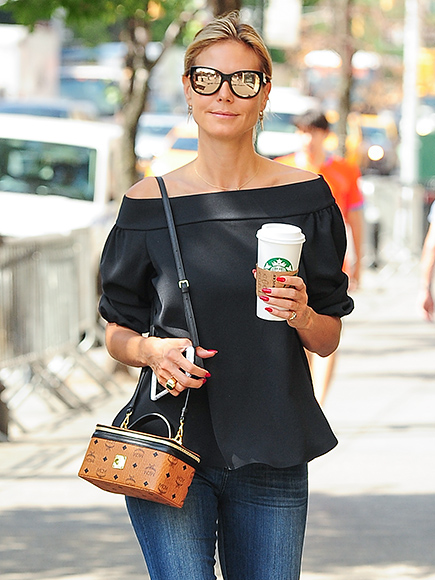 America's Got Talent judge Heidi Klum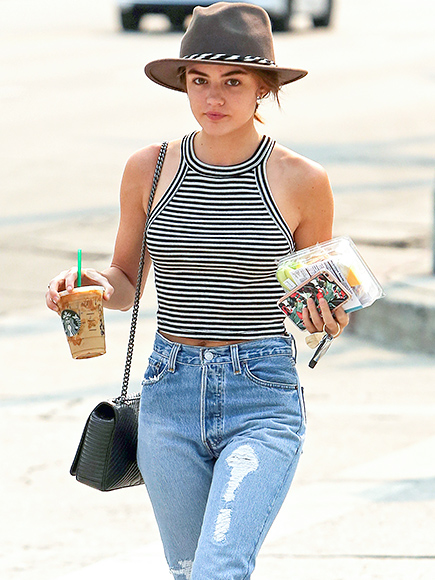 Pretty Little Liars star Lucy Hale
Save
Facebook Comments
comments