Here at Sweatpants & Coffee, we pride ourselves in being up to date on the latest coffee trends and happenings in the coffee world. Here's a roundup of the coffee news we've been reading this month.
Trendy Cups 
The newest coffee trends. 
The latest coffee trend is Nitro Coffee, "Nitro is cold coffee on tap that's infused with tiny nitrogen bubbles, and the bubbles give this coffee a foamy texture, like beer." Nitro Coffee is the secret to having beer for breakfast. You're welcome America!
Starbucks introduces Nitro Coffee and Today has all you need to know to order.
Nitro Brew fans shouldn't miss Califia Farms Dairy-Free Nitro Cold Brew Lattes or Lucky Jack's Nitro Cold Brew Coffee
Protein coffee is now a thing – "People love protein for the way it helps them build muscles and satisfies hunger pangs. People also love coffee for the way it tastes — but especially because of the caffeine, it contains to help perk them up all day long. Therefore, it makes sense that someone would come up with the brilliant idea to combine protein and coffee into one product."
Cafe Americana 
Coffee news from the U.S.A.
Starbucks being sued for under-filling and over-icing drinks – "If the U.S. loves anything, it loves a hot cup of joe in the morning and civil litigation"
Cuban coffee coming to the states – "Swiss-based Nespresso announced Monday that it will sell long-restricted coffee throughout the U.S. starting this fall, the latest evidence of renewed ties between the United States and Cuba after five decades of estrangement."
Coffee Around The World 
Global coffee news.
Starbucks to sell coffee from India – "For the first time will sell single-origin, premium coffee from India in the United States as part of its effort to support coffee production in the country better known for its tea."
Switzerland cafe combines coffee and sex – "The Fellatio Cafe: You can't say there isn't truth in advertising. For about $61 bucks, guys can order a steamy beverage and some oral sex from an on-call licensed sex worker who stops by the establishment to perform the service."
Japanese Starbucks releases coffee jelly frappuccinos – "The new drink, which Starbucks Japan launched Tuesday, is a frappuccino with a jelly made from a Starbucks coffee blend at the bottom of the cup."
Norway's coffee culture – "A 2013 report by Euromonitor found that Norwegians get through 7.2 kilograms of coffee per person per year — making them the world's biggest consumers of the dark stuff, after their neighbors in Finland."
Coffee & Soul 
Coffee companies donating their time or money and other inspiring coffee news. 
Joffrey's Coffee & Tea Company honors military – "The company will donate $1 to an organization called Task Force Dagger, which will distribute that money to families of U.S. military men and women serving our country. They will also donate 25 cents per pound of coffee sold to the cause."
Cup of Joe for Joe – "Each $2 Cup of Joe (COJ) gift delivers your letter and a fresh cup of coffee to one Service Member."
Caffeinated Technology
The latest ways technology is impacting our favorite beverage.
Joule: A coffee bracelet – "Joule is a caffeine bracelet that actually delivers a caffeine-induced jolt when placed on the wrist."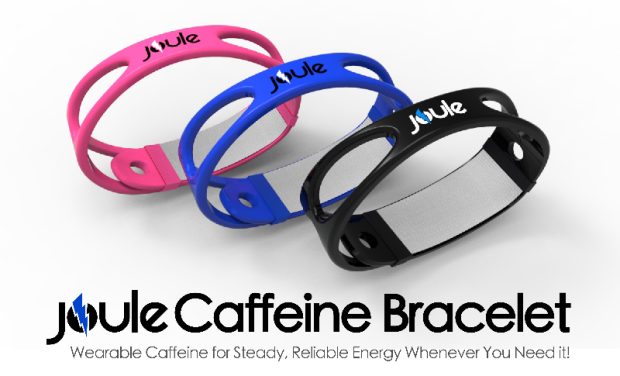 Vacuum-powered coffee maker does cold brew in minutes – "Prisma shortens the wait-time down from hours to minutes; it offers all kinds of freedom to experiment with different coffees, different ground sizes, different ratios of coffee to water, all without having a short eternity to see how it turned out, and waiting a second eternity for a new batch if the first one turned out undrinkable. "
Coffee-cation 
Your coffee education begins here.
Good Folks Coffee's free weekly tasting class – "Good Folks Coffee began hosting a weekly public 'coffee cupping' where attendees analyze the aroma and taste of various coffees."
Master barista teaches how to taste coffee – "Giorgio Milos, master barista for illy caffé, takes DBJ Digital Producer Caitlin Hendee through how to properly taste coffee. And yes, slurping is allowed."
Coffee & Your Body 
The latest in science and medicine and how it will change your daily cup. 
Let your coffee cool! – "Coffee and the plant-based drink yerba mate are not as carcinogenic as previously thought, so long as they aren't served at high temperatures."
Seattle Chocolate Company's Coffee Flour – "Coffee Flour uses discarded coffee cherries into an antioxidant-filled flour for baking."
What morning coffee does for your mind – "Dr Hofstee said taking time out in the morning to have a coffee could increase workers' productivity."
Caffeinated Entertainment 
Lifestyle and celebrity coffee gossip.
Coffee-infused cocktails – "Standard remedies for a hangover are generally limited to greasy food, a strong cup of coffee, or more booze. Order those mozzarella sticks from bed, because we've got the other two covered."
Comedians In Cars Getting Coffee – Jerry Seinfeld's popular web series debuted its eighth season with Jim Gaffigan and Margaret Cho.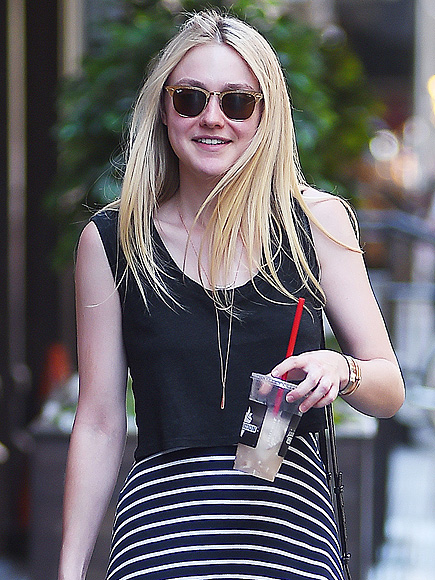 Dakota Fanning with an iced coffee in N.Y.C.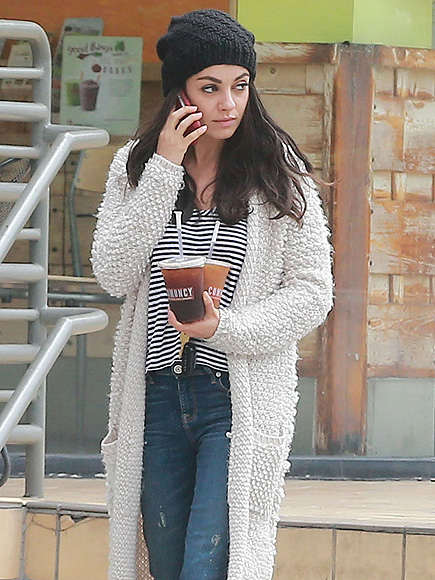 Mila Kunis has iced coffee for two in L.A.
Save
Save
Facebook Comments
comments