When I was told six years ago that I needed to cut gluten out of my regular diet to see if it helped my undertreated chronic pain symptoms, I almost laughed out loud. And then I realized my doctor was serious, and I had heard it at multiple practitioners' offices before this day. Oh, shit. Goodbye, my beloveds: bread, pasta, everything. I thought my life was over, but more than six years later, I'm still avoiding gluten because it makes an (annoyingly) important difference for me. After much trial and error, here are my tips for gluten-free pasta and my favorite brands.
General tips
Don't panic. There's still good pasta in your future. With only a few alterations, you can make the same recipes you've always loved.
Pastas made with rice blends are the most likely to taste like and have the texture of typical pasta.
Avoid corn in the blends; it turns the water a disturbing shade of yellow and falls apart more quickly than the other pastas.
Rinse the pasta in cold water after cooking it and toss it a little bit to make sure it's not hot and won't keep cooking.
When microwaving your leftovers, put a slightly wet paper towel over it to rehydrate the pasta. I find that gluten-free pasta dries out or disintegrates more quickly than regular pasta.
Don't expect it to be exactly the same; it won't be. You will learn to love it anyway.
Best overall brand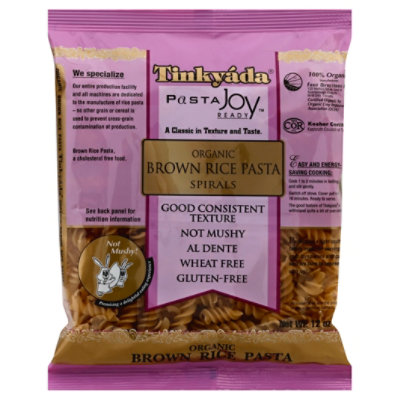 Tinkyada by a mile – for all the different shapes of pasta. It's even certified Kosher. You can buy it at Target, Walmart, or on health food websites that will deliver to your home like Thrive Market or Vitacost. (Also, if you're not already using the Rakuten app to get cashback on these websites, what are you waiting for?)
Best non-traditional pasta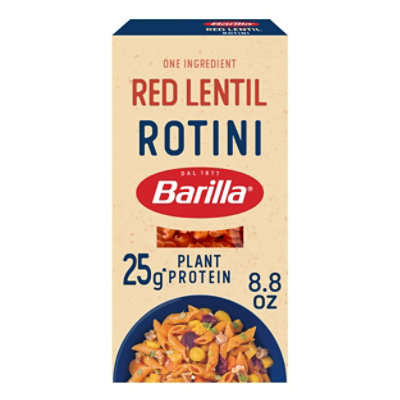 Barilla's red lentil penne pasta is surprisingly tasty, and it's sold basically everywhere at this point because people who aren't even gluten-free are trying lentil and chickpea pastas, too.
Best instant noodle dish
Costco has tons of options for simple meals, and in my mind, nothing beats the 3 minute Pho-in-a-bowl from Snapdragon. It's made with rice noodles, like many Asian noodle dishes (which is why I often order Asian takeout! I just have to make sure the sauce doesn't have soy sauce).
Best specialty pastas
HomeGoods and TJMaxx are amazing for specialty foods that fit random dietary restrictions (though you can never expect them to have the same items from store to store, or even the same store a week later, so it's a crapshoot). They have gluten-free gnocchi sometimes that I dream about when I've run out (and because it's such a crapshoot, I can't even find the brand online – be my hero and tell me what it is, please).
Places like Whole Foods sometimes have store-made fresh gluten-free pasta or sell Capello's frozen fresh pasta. These are pricy, but worth it for a special occasion. (Or just a #treatyoself kind of evening.)
What are your favorite pastas, gluten-free friends? Share them in the comments!
Facebook Comments
comments