There is a crisis happening in my house this holiday season. My beloved oven, after giving 15 years of service, has passed away. Ye Old Amana limped along for the past few years after I replaced the heating element and placed a baking tile inside to try and even out the temperatures, but finally it was too much for the old girl. Let us reflect on all the cookies and cakes and cupcakes that were baked in that oven and enjoyed by friends and family. *sniff*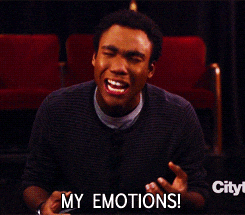 My NEW oven isn't due to arrive for another week, giving me about a month of baking depravation. It's rough, peeps.  Baking isn't just a fun hobby, it's therapy. Whenever I have some shit to work through I get into the kitchen and I can process my thoughts while I go through the familiar motions of combining ingredients to make something out of nothing.  I don't know what to do in the meantime… clean the house?  Pffftt…NO.  I'll just have to wait.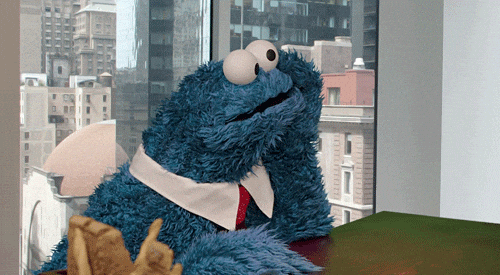 I splurged on a sexy beast of a convection oven that even has wi-fi so I can start the oven from my phone in case I pick up a frozen pizza for dinner on the way home (we so fancy).  I'm delirious with excitement for its arrival, and I'm planning what I'm going to bake to christen it.  I took a whole day off from work to play!  Here are the cookie recipes I'm gearing up to make.  The Dessert Nerd is about to kick into high gear!
Chocolate Peppermint Crinkle Cookies, Displaced Housewife. I made exactly one batch of these before my old oven went kaput, and they were spectacular. I mean, wow.  WOW. Displaced Housewife (Rebecca Firth) has an incredible cookbook called The Cookie Book and it is my obsession.
Gingerdoodles, Lauren's Latest. Take a soft ginger cookie and roll it in sugar like a snickerdoodle, and you can win friends and influence people with these little bites of heaven. They are so good, I can't believe nobody thought of this sooner. I mean, we can have robot vacuums but we had to wait until now to have gingerdoodles?
Salted Peanut Butter Cookies, Ovenly (via Smitten Kitchen). If you are a pb freak like me, or you're baking for one, you have got to try this recipe. It couldn't be simpler, takes only a few ingredients and a little chill time, and the results will have you swooning in peanut butter bliss.
Chocolate Crinkle Sprinkle Cookies, Jessica Merchant (via Joy the Baker).  Massive chocolate flavor here! I'm not a big fan of sprinkles EXCEPT FOR THIS COOKIE. Make these right now. No more talking. Go.
Holiday Chaos Cookies, Sweatpants and Coffee. I make these all the time because they're so easy and they are always a hit no matter where I bring them. It's a versatile recipe, too; add in different chips or nuts, skip the marshmallows and it's a whole different cookie.
So now that you have some inspiration, get baking!
Facebook Comments
comments