During World War II, Salvation Army Lassies served donuts to soldiers, and these treats became a symbol of the importance of easing the hardships of men fighting on the front lines. Today, in the time of social distancing, take advantage of extra time at home and try whipping up one of these donut or donut hole recipes in your own kitchen. With flavors ranging from Maple Bacon to Lilac, there's a delicious donut recipe here for everyone. Donuts: They're Darn Good!
1. Chocolate Glazed Donut Holes from Sally's Baking Addiction
From the website: "Before we get started with the recipe, I must disclose this fact: you are going to want to make these adorable little donuts ALL the time. They are laughably easy and ready in under 45 minutes. "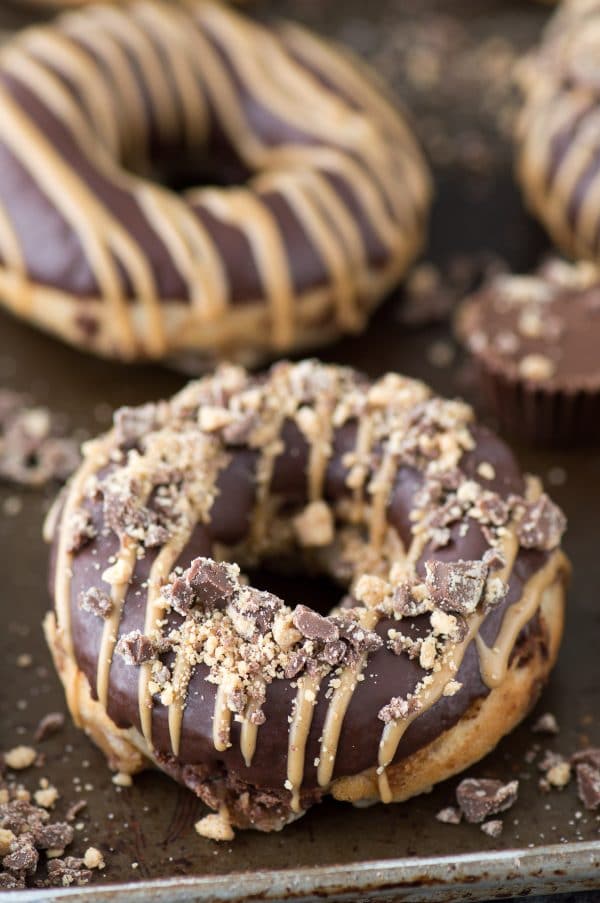 2. Stuffed Peanut Butter Cup Donuts from The First Year
From the website: "Maybe you're not such a donut for breakfast person (to tell the truth, I'm not – I'm a oatmeal for breakfast girl!) – good thing these donuts make a great 8pm snack!"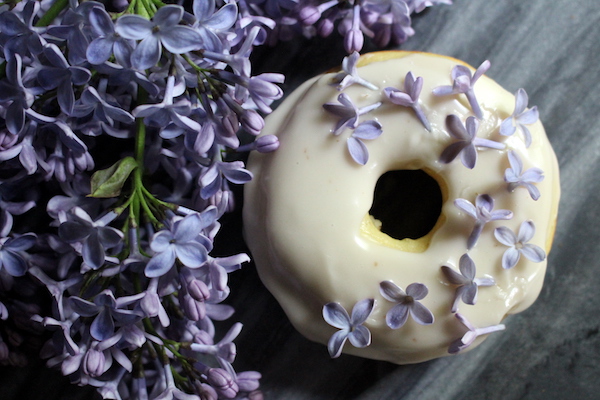 3. Lilac Donuts from Adamant Kitchen
From the website: "Lilac flower donuts infuse the flavor of lilacs into tasty baked donuts for a fresh spring treat."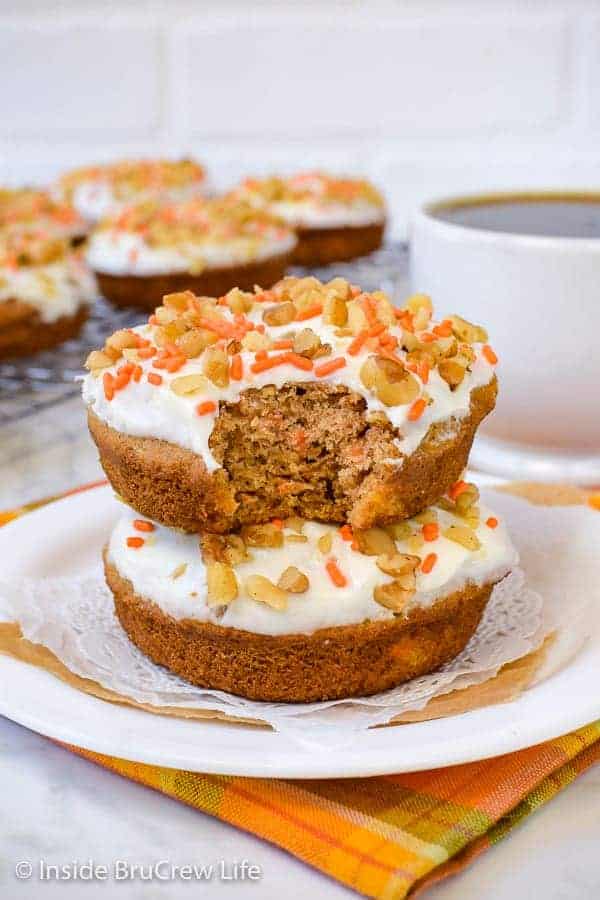 4. Carrot Cake Donuts from Inside BruCrew Life
From the website: "Enjoy a few of these soft baked Carrot Cake Donuts for breakfast. Cake for breakfast is always a great way to start out the day."
5. Tiramisu Donuts from Food Duchess
From the website: "These tiramisu donuts are the perfect hybrid between the classic Italian dessert and the fried dough we all know and love! This tiramisu donut recipe features golden fried donuts that are stuffed full of a creamy whipped cream and mascarpone filling that has been lightly spiked with kahlua! The tiramisu donuts are finally dipped in an easy to make espresso chocolate glaze!"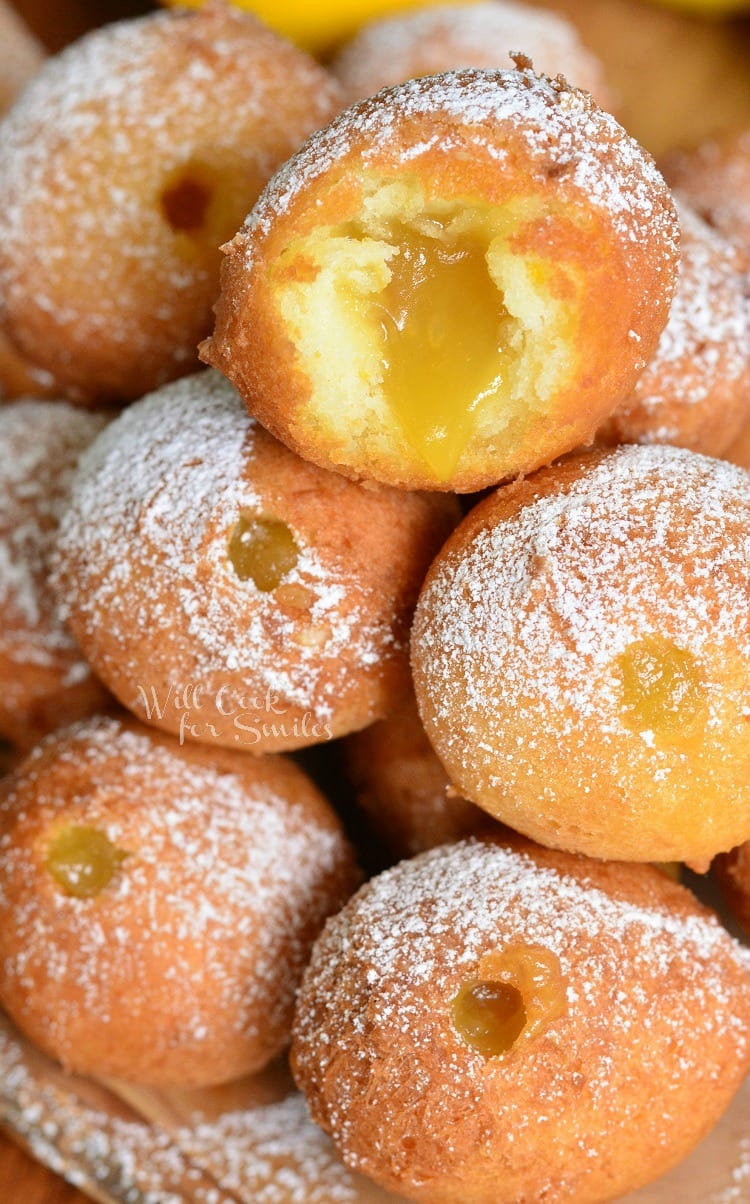 6. Lemon Curd Filled Donut Holes from Will Cook For Smiles
From the website: "Super easy, no yeast doughnut holes made with a touch of lemon zest and then filled with tangy lemon curd. Quick and easy lemony sweet breakfast treat."
7. Raspberry Vanilla Baked Donuts from No Spoon Necessary
From the website: "These baked beauties are velvety and dense with pops of fresh, sweet, fruity raspberries and specks of smooth vanilla. Lovingly covered with a creamy, rich white chocolate glaze these donuts are the reason to get out of bed on a manic Monday morning… or any morning for that matter."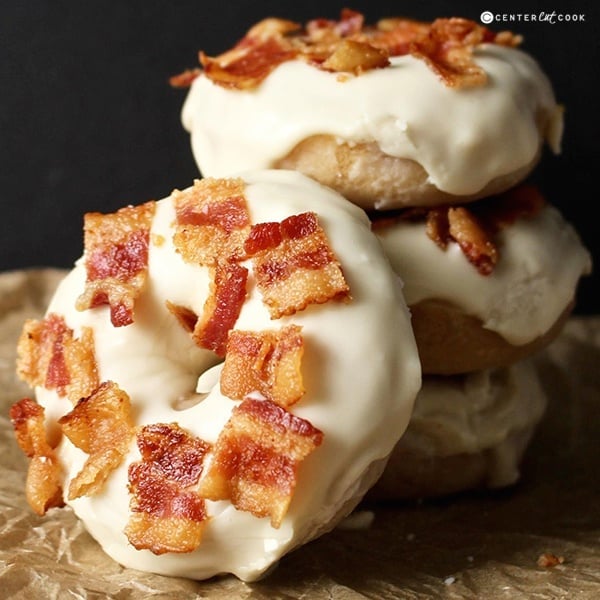 8. Maple Bacon Donuts from Center Cut Cook
From the website: "These Maple Bacon Donuts are so fun! Bacon and maple are meant for each other- don't be afraid to try it! The only way I like my bacon is dipped in syrup so I knew I wanted to come up with a donut with that combination. If you're a little hesitant to try it just think of all the other salty and sweet combinations that go so well together- pretzels and chocolate, caramel and popcorn, and peanuts and M&M's. These are no different- salty sweet perfection!"
9. Apricot Rose Donuts from Heather Christo
From the website: "They are truly beautiful eye candy in my opinion and I think they would be so amazing to serve for dessert after a wonderful dinner or at a lovely brunch, don't you think?"
10. Filled Chocolate Oreo Donuts from Oh, Sprinkles!
From the website: "If you are an avid Oreo eater/addict you will like these donuts. They scream Oreo top to bottom…well almost. The filling, a cream of mascarpone and cream cheese is loaded with ground Oreos. They are ground because it's easier to pipe and fill the donuts. Make sure you buy the cream cheese and mascarpone in the full fat version. The diet can wait for another day! ;-)"
Facebook Comments
comments