Having lived in The South my entire existence, there are some things that are such a part of me that eliminating them from my life would be catastrophic. Sunday brunch isn't a millennial trend, it's an after church occasion (and being Episcopalian, yes, there were ALWAYS drinks at brunch). Everyone I know who's from here has at least one country song that they'll admit to liking, whether they want to admit it could be considered country or not. Weddings are huge affairs that last at least three days. But one of the biggest staples to the South is inarguably our love for iced tea, or more commonly known as sweet tea since everyone puts in at least a little sweetness in it. Here are some of my favorite recipes, as well as the teas I've been itching to fix up.
Simple Syrup and Classic Sweet Tea | The Southern Lady Cooks
Many people will make their tea and dump straight sugar into it to sweeten it up. I always cringe when this happens, because inevitably there will be sugar granules stuck in the glass on the bottom and you'll think "if only these had mixed in, my tea might be tastier." Eliminate that problem posthaste with simple syrup! Another benefit of that is you can keep the simple syrup out and let everyone pour as much in as they want. That way pansies can put in a teaspoon and I can make mine at least ¼ syrup and we'll all be happy.
How to Cold Brew Iced Tea | The Healthy Maven
One of the biggest complaints about iced tea is that it can be bitter. That taste normally comes from overheating the tea leaves. While it can usually be camouflaged with sweetness, it can also be eliminated by doing a cold brew! I've had a lot of luck doing cold brews in the past, especially with more delicately flavored teas and herbal teas.
Honey Mint Green Iced Tea | Will Cook For Smiles
Green tea on it's own can be a bit blah for me, especially when iced. Adding it lots of mint, a bit of honey, and a teensy splash of vanilla takes this from "welp, gotta drink my green tea" to actively guzzling your glass. Easily make it vegan with agave nectar instead of honey!
Refreshing Strawberry Iced Tea | Food.com
A recipe from the back of a bag of frozen fruit seems like a hit or miss, but trust me when I say this is definitely a hit. You could also do this with fresh strawberries that might be a couple of days past their prime.
Easy Peach Tea | Noshtastic
Living on the border of South Carolina and Georgia means that come summer, peaches are EVERYWHERE. My husband passes peach orchards on the way to work and will sometimes bring them home. I can only eat so many fresh peaches before I'm burned out, but I do like peach brandy and sometimes peach tea. The flavor doesn't smack you in the face, and is most excellent with a splash of whiskey.
Mojito Iced Tea | Foodtastic Moms
Mojitos and margaritas are my favorite beach drinks, so combining a beloved beach drink with a classic Southern staple seems like a match made in heaven to me. I definitely add the extra ¼ cup sugar to make it a touch sweeter, and depending on the time of day I might even include a splash of rum. Coconut sugar is great for this, too.
Watermelon Basil Lime Iced Tea | Candid Appetite
I am a sucker for everything watermelon, lime, OR basil, so this just sounds heavenly. This is made with a black and green tea blend, but I can easily see it being made with rooibos or white tea as well.
Sweet Cherry Iced Tea | Flour On My Face
Cherries are one of the things I look most forward to each summer. My husband can attest that I'll sit with a bag of cherries and make myself sick from eating so many. This just might fix that bad habit – all of the cherry deliciousness, none of the stomachache!
Vanilla Almond Iced Tea | Macaroni and Cheesecake
Sweet tea with almond extract may sound a bit bizarre, but I promise you that it's one of the most delicious things that's ever hit my lips. Add some lemon and mint to this recipe for some serious refreshment.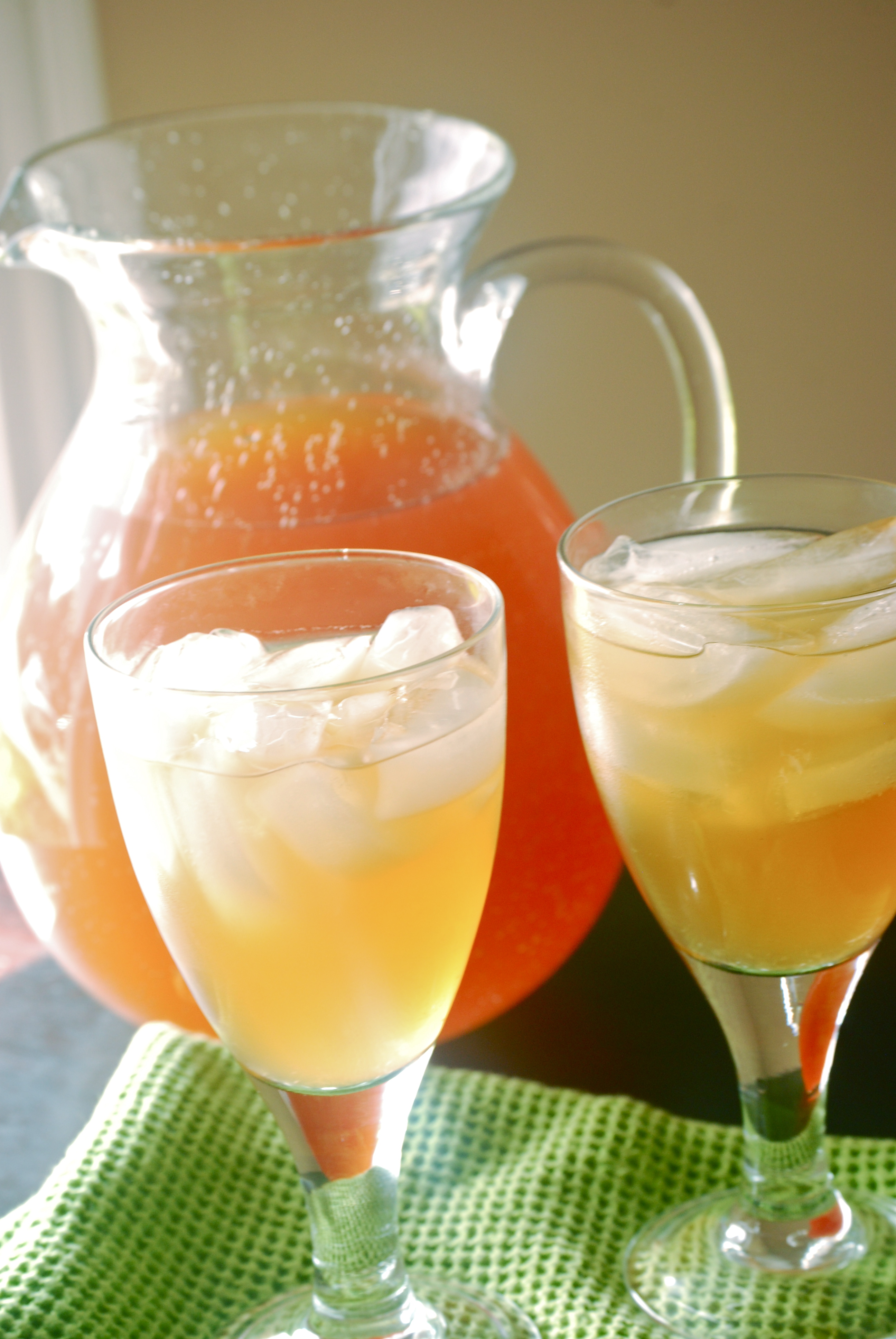 Fruit Tea Punch | The Loveless Cafe
The Loveless Café is a Nashville staple of southern food and happiness. It's about a twenty-minute drive from downtown, but totally worth it. Although I'm still waiting for them to develop a gluten free biscuit recipe, I thankfully don't have to give up sipping on this delicious concoction.
Earl Grey Tea Cocktail | Sugar and Charm
While earl grey is always loved, sometimes we want to deviate from Picard's request that it be hot. This tea recipes is for days when it's too hot out to enjoy a hot beverage. Oh, and the gin is to ease the pain of whatever's making you facepalm. Live long and prosper, friends.
Long Island Iced Tea | A Little Bit of This, That, and Everything
No iced tea pin roundup would be complete without a mention of the most infamous iced tea of all, the Long Island. Use this handy graphic to get the proportions right, or frame it by your at home bar for a cute and useful decoration.
Rose Petal Iced Tea | Creative Homemaking
I will never get tired of anything rose flavored. While this may be a bit strong for people not used to floral flavors, this can easily be used as part of a tea punch or otherwise cut down. It'd be stellar mixed with some of the teas in this list, especially the mojito tea and the vanilla almond tea!
Rooibos Tea "Sangria" | Natural Girl Modern World
This nonalcoholic sangria is perfect for an all ages & lifestyles gathering. Rooibos tea is one of my favorites – a fruity floral tea that's chock full of antioxidants and super refreshing. Any fresh fruit would be tasty, but I really enjoy the way cherries, nectaries, and lychee work with rooibos. If you do want to make this alcoholic, prosecco would be a delicious addition.
Strawberry Mint & Hibiscus Iced Tea | The Kitchen McCabe
Sub in the strawberries for any fresh fruit you have on hand, and this will still be delicious. Hibiscus and red raspberry leaf tea come together, along with lots of spearmint, to make a mouthwatering concoction.
Honeysuckle Iced Tea | The View from Great Island
The smell of honeysuckle takes me straight back to my childhood. Having that in iced tea form sounds completely divine! Honeysuckle tea has been used in Chinese medicine for thousands of years, and is evidently sweet enough that it doesn't need sugar. Potentially healthy, sweet, floral tea? Sign me up!
Fizzy Jasmine Fruit Punch | Bizarre Island
Okay, I know, I really like floral teas. But seriously, it doesn't get much better than Jasmine tea with fresh fruit. Many people actually get more of an energy buzz from Jasmine tea than coffee! Definitely don't drink this late at night unless you know you won't be pinging off the walls at 3 AM.
Chamomile Lavender Mint Iced Tea | MyRecipes
So maybe you drank that Jasmine tea earlier in the afternoon and you need to wind down with something cool before bed. Look no further than this relaxing blend of chamomile, lavender, and mint. It's a perfect after dinner drink as well: the mint helps soothe full tummies, the lavender and chamomile wind you down mentally for bed, and the cooling tea helps lower body temperature to ease you sleep.

Sweet Tea Mint Juleps | Spicy Southern Kitchen
Sweet. Tea. Juleps. My southern heart can't get behind this enough. Crushed ice makes for the best juleps, so if your fridge doesn't have the option to crush the ice, try local restaurants or fast food places who have it. They're typically willing to sell some to you.
Iced Tea Popsicles | Club Crafted
Iced tea Popsicles?! How cute is this! Not only is it adorable, it means that your tea will be guaranteed icy cold for much longer. I wonder how this would be with half lemonade and half tea to make Arnold Palmer Popsicles…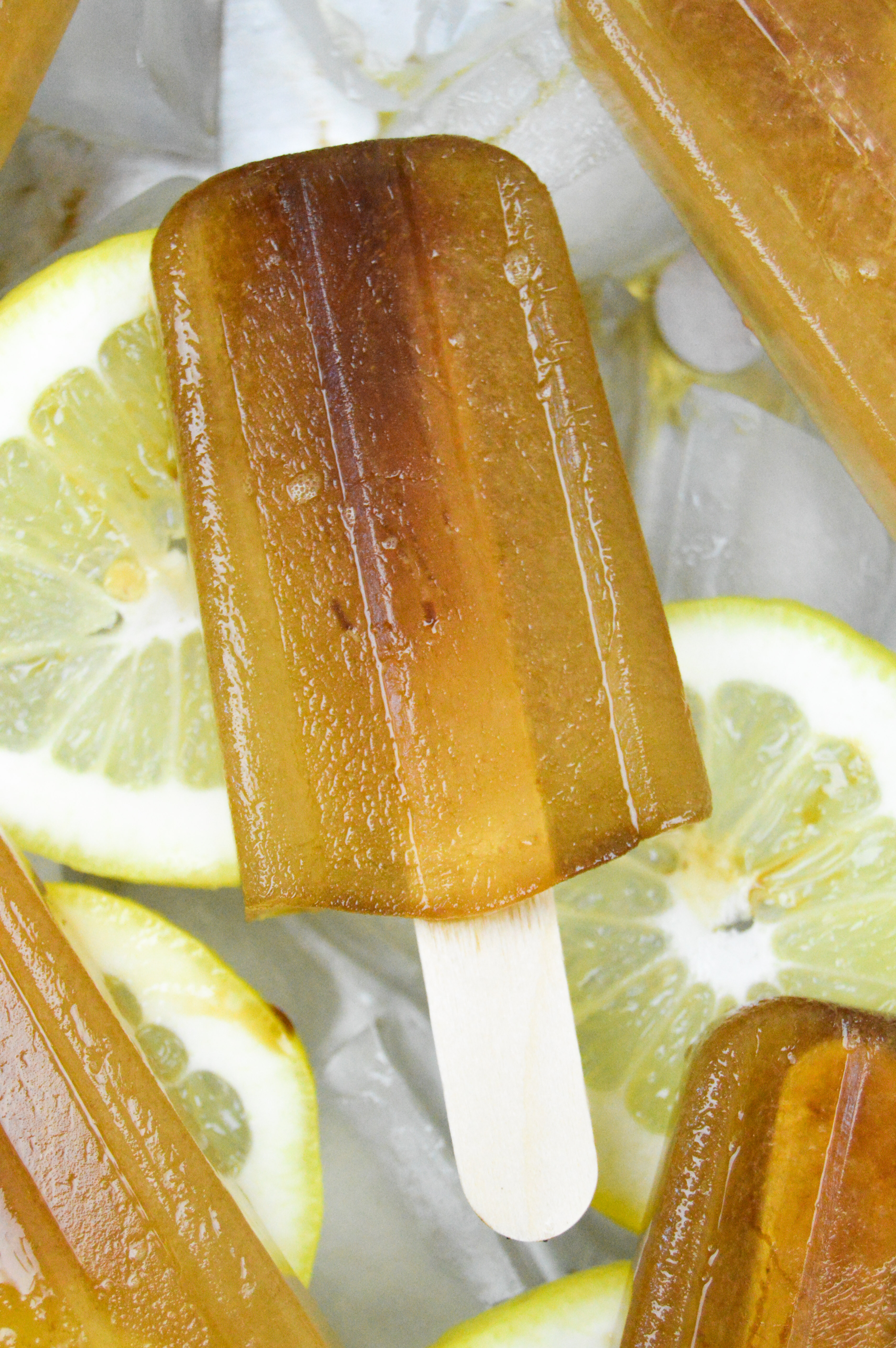 Save
Facebook Comments
comments