Now that we are full steam into the school year, (Hello September!) for me at least means that I am constantly looking for ways to keep our school lunches interesting.
It probably doesn't help that after 4-6 weeks of varying sandwich types, my kids start to turn their noses up at me. (hashtag: brats)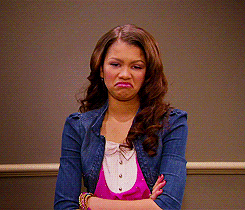 I do a good amount of leftover lunches in their thermoses, things like spaghetti, chili, mac n cheese, etc, but when those things aren't available – I tend to try new ideas out to add to the running list of favorites.
Here are some of my top non-sandwich school lunches:
Pasta salad:

I don't have a rhyme or reason when making pasta salad. This tends to be a "fridge" ingredient method, where I dig through the fridge to find things that need to be eaten or tossed and figure out how to make a nom-worthy pasta salad out of it.
Pesto Pasta with Grilled Chicken by Spiced
Make it | Pin it

We have done things like:
Typically, you want to use a thermos to transport, unless your kid has a kick-ass lunch bag that actually keeps perishable things cold enough to not make them sick.
Wraps:
Guys, you and I both know that wraps are sandwiches. For whatever reason, when you wrap it – kids lose their minds over them.
Turkey Club Wrap by Cupcake Diaries
The cool thing that I have found about wraps, is that you can also turn some leftovers into wraps.
Crunchy Granola Apple Butter Wraps 
Other sandwich-less options:
6 Easy Lunch Kabobs for Back to School by Mom on Timeout
5 Homemade Lunchables by Bento School Lunches
I highly recommend simply searching Pinterest for ideas if you are in a school lunch slump. It has been my go-to for ideas since I started making lunch for my kids in the house.
 Happy Lunching!
Facebook Comments
comments