"Help! My hair is a lifeless, dry nightmare in winter. How can I fix it?" – nearly everyone
What an entire mood. Winter is fascinating on hair – for many, the lower temperatures mean less volume but more sleekness (as long as you don't have static). There are a few different things you can do about this, thankfully, but it'll likely take some trial and error to figure it out.
Sleeping on a silk or satin pillowcase helps keep the hydration in your hair (and your skin!) instead of draining it out like cotton. This is one of the best options for those who are cautious about adding extra products (read: fine or oily hair).
Adding a touch of dry shampoo on wash day. As soon as your scalp is dry (whether you air dry or blow dry), add a volumizing powder or dry shampoo *before* your scalp gets oily. It's a tip that many brands emphasize in keeping hair cleaner for longer. It'll delay how long it takes for your hair to get oily, add some oomph, and delay washing to keep ends from being overwashed and thus dried out even more.
A smidge of oil on the ends can really make a massive difference. Try just a few drops in your hands, rub together, and then start running it on the ends. Do this after you apply your root powder to ensure you don't get oil on the roots!
Don't fight the sleekness – work with it. Rather than fighting a losing battle, use winter to try your sleek styles. Curly girls, this is the time of year to get a silk press or smooth blowout (get a trim when you do this!). Sleek ponytails, low buns, and other styles where you want a slick, smooth part are perfect for this time of year, so why not go for it?
Get regular trims and glosses. Every 6-8 weeks, get a trim and a gloss – aka, a colorless toner. This will keep your ends fresh and smooth out the cuticle of the hair, as well as protecting it from the winter cold.
"My blackheads have gotten crazy on my chin and lower cheeks. Advice?" – Masked Up & Broken Out, CA
Do I ever! Trust me, this is one of my fiercest battles. There are three aspects to fighting this.
Switch your cloth mask to a silk one. Silk is much gentler on skin than a lot of the other cloth masks and are a great option when you need to wear a mask but look dressed up in the process. Obviously this isn't suitable for situations when you're required to wear medical grade masks, but anytime you can wear a cloth mask, wear one of these instead.
This two piece kit from Averr Aglow will help treat and prevent mascne. Use the spray on your mask in the morning before putting it on, then spray it any time you take it off or move it through the day (or any other time). The elixir is a soothing nighttime treatment to help treat breakouts all through the night, and fades acne scars from previous breakouts!
Under your mask, use some pimple patches on any swollen, angry, under-the-surface guys (or any whiteheads). These will help draw out all the, for lack of a better word, gunk out of the pimple and help drastically speed up healing.
"5 products under $5!" – Shandle, S & C Staff
Y'all have NO IDEA how hard this is…because basically, the only options are some sheet masks and travel sized stuff. But I did manage to find five!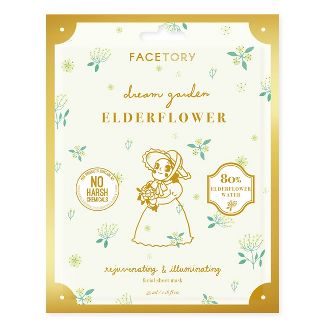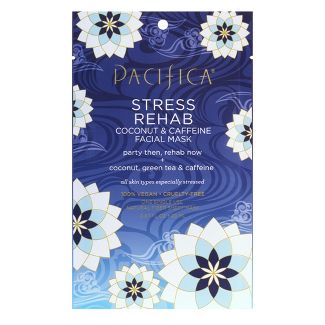 Pacifica Stress Rehab Coconut and Caffeine Face Mask: This tropical smelling mask helps soothe and massively hydrate. Coconut and green tea work together to conquer any skin woes. Seriously, when in doubt, reach for this one.
Heritage Store Rosewater: This 2 oz size is perfect for traveling, and has myriad uses! Use as a toner, spritz on cotton pads and place on eyes for some soothing treatment, spray on your scalp after washing to help prevent dandruff, use it to refresh your face, spray in shoes that don't smell fresh…the list goes on.
"Best topicals for psoriasis?" – Flaking like Snow, TN
Entirely depends on where it is, so I've pulled a list of different products to get you covered from head to toe. In general, though, you want a mix of humectants (things that draw moisture to the skin), moisturizers, gentle exfoliants (key word being GENTLE), and sensitivity soothers. Lavender, CBD, honey, peppermint, and arnica are all ingredients that will calm and soothe while healing the skin, and are all featured to some degree here.
Scalp: Yes, we just shampooed, but let's help prevent psoriasis on your scalp even more by adding in the Psoriasis Honey Nourishing Scalp & Skin Serum to moisturize your scalp without using conditioner on it, and the addition of tea tree makes it refreshingly cool to the skin.
Body Serum: REN Clean Beauty has made a delightful body serum that keeps skin smooth and clear with facial skincare grade ingredients. Use it as a preventative year round, or just during times when you're more likely to flare up.
Body Cream: We've got a few options, depending on your cup of tea. The first is scented, but incredibly luxurious. While it wasn't developed with psoriasis in mind expressly, many with psoriasis have said they use the Ellis Brooklyn Marvelous CBD Extra Rich Body Cream for the occasional treat that won't aggravate their skin. It contains 500 mg of CBD as well, so it's soothing on the mind and body. When you're having an active outbreak, though, something with more soothing ingredients is needed, and that's where the Nordic Oil Eyr CBD Cream comes into play. Specifically developed with psoriasis in mind, using this cream on broken out areas will treat them to skin repairing, soothing relief. Layer with the First Honey Medical Grade Manuka Honey for extra protection, especially on cracked or broken areas. And lastly, for simple everyday moisture? I really love Necessaire's The Body Lotion. You can get it in unscented, and it's a simple, barrier-repairing formula that sinks beautifully into skin.
Face: Facial psoriasis requires a gentle but effective touch. Going back to REN Clean Beauty, I fully recommend their Evercalm It helps with dryness, flakes, redness, irritation – the whole nine yards. The Lavender Sleeping Mask from Kana Skincare is also an incredibly soothing night cream that'll calm skin and mind with its soothing lavender aroma. That medical grade manuka honey can also be used on patches of psoriasis.
Want me to answer your beauty and grooming questions? Contact me through my Instagram page, @charlyphraser and let me know what's on your mind!
Facebook Comments
comments