Is there anything more perfect in the world than a cupcake? I mean a really good cupcake, not one of those… things that you get at the grocery store bakery that tastes like uncooked flour and packing peanuts. I mean a cupcake that, in the words of my hero Allison Robicelli, makes you shout, "sweet Jesus rub this all over my thighs!" It's only fitting that her chocolate cake recipe is the one I use all the time because as far as I'm concerned she and her husband Matt are the Masters of Cupcakery, and I grovel at their feet like the peasant that I am.
This is a cupcake that is strictly for grownups. By now you probably know that I love putting booze in baked goods. I'm not much of a drinker, but you show me bourbon apple cakes, margarita cheesecakes or anything featuring RumChata and I can't help it, I have to bake that thang. So when I mixed up this Bailey's Irish Cream frosting I swooned. True story! I've paired that frosting with a dark chocolate cake and finished it with a chocolate glaze. This is a gourmet cupcake, but you can do it at home and impress everyone. Plus, who doesn't need an excuse to go buy more Bailey's? Go get some more, just in case.
Here's what you need for the cake:
¾ cup cocoa powder (I like Hershey's Special Dark or Guittard Cocoa Rouge)
2/3 cup scalding hot coffee, brewed
2/3 cup buttermilk
1/3 cup canola oil
1 teaspoon pure vanilla extract
1 large egg
1 large egg yolk
½ teaspoon kosher salt
1 1/3 cups all-purpose flour
1 ¾ cups granulated sugar
¾ teaspoon baking powder
½ teaspoon baking soda
Preheat oven to 350.
Combine the buttermilk, oil, vanilla, egg, egg yolk and salt and beat lightly. It's best if you have something to pour it out of, like a Pyrex cup with a spout.
Combine the flour, sugar, baking powder and baking soda in a separate bowl and whisk until it looks like smooth sand. That way you'll know it's totally combined. I guess you could sift it, but *pssht* ain't nobody got time for that.
Put the cocoa powder in the bowl of a mixer, and brew the coffee in your Keurig or whatever. I like to heat the brewed coffee in a little saucepan on the stove afterward to make sure it's nice and hot. When there are some bubbles around the edges, that's enough. You don't need it to boil.
Pour the coffee into the cocoa and mix until the mixture isn't steaming anymore, but is still warm.
At this point, drizzle the egg mixture into the cocoa mixture. Take your time with this, if you dump it all in it will cook the eggs, and we aren't doing that sort of thing today.
Once that's combined, stop the mixer and scrape down the bowl. Look for any blobs of chocolate, and if you find any just mix again and then scrape down again. The mixture will be deep and dark and gorgeous.
Slowly add the dry ingredients. Scrape down the bowl and then fill the cupcake liners 2/3 full and no more. This sounds so basic, but if you overfill the liners the cake will rise over the top and spread all over the place.
Bake for about 15 minutes, depending on your oven. Do not overbake. Once a cake tester or toothpick comes out without goo all over it, the cake is done. Don't do what my grandmother did and bake it for 10 minutes longer just in case. In case of what?  Your cake is done, Grandma!
Once the cakes have cooled enough to handle, turn them out onto a wire cooling rack.
*Honestly, if you don't want to put in the time to bake the cake from scratch, that's all right.  We're all friends here, so no judgment. Who among us hasn't cracked open a box mix? Go ahead and bake up a devil's food cake mix, and I'll wait here. Ok, cakes are done, be they scratch or mix. Don't skimp on the frosting! This is really the key. Homemade frosting compared to prepared frosting is…heck I don't even know. It's like comparing a spoon and an oak tree. They are just not even close to being the same thing. Plus when you use homemade frosting everyone thinks you are a baking goddess and a genius and all of that.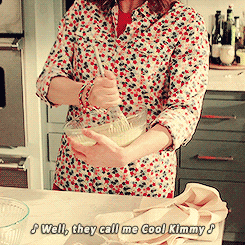 What you need for the Bailey's frosting:
2 sticks of butter, room temperature
5 cups powdered sugar
2 tablespoons heavy cream
¼ cup Bailey's Irish Cream
Put the butter in a clean mixing bowl, and beat for a few seconds. This will help the powdered sugar incorporate better. Scrape down the bowl. Add the sugar a couple of cups at a time, adding liquid (either one) as needed to help it come together and look like frosting. I have to say, the liquid measurements are not exact. I thought I was going to use less heavy cream, but I ended up needing more liquid and I didn't want the frosting to be a booze bomb.  So use your discretion and taste as you go to find what you like. One last hint:  I always add a pinch of salt to my frostings, it keeps things from becoming overly sweet. Just a pinch, we don't want to taste salt in this. That would be gross. Once it tastes right, whip it. Whip it good.
Now that your beautiful cupcakes are beautifully frosted, it's time for the finishing touch. This could not be easier, I assure you. You just need about half a bag of chocolate chips and a tablespoon of canola oil. Toss them together in a microwave-safe bowl so that all the chips are coated. Microwave for 30 seconds at a time, stirring between, until it's all melty and smooth. Let it sit for about 5 minutes before you use it so it doesn't melt the frosting.
So now that the chocolate is cooled a bit, just use a fork and dip it into the mixture and then drizzle the chocolate onto the cupcakes. I like to go a little in one direction and a little in the opposite direction, but whatever you fancy is fine. Make it pretty. Add some mini chips on top or a chocolate if you like.
I like to put these in the fridge for about 20 minutes to allow the frosting to set up.
VOILA! I know that seemed like a lot of steps, but it really wasn't. And the payoff is big! Bring these to your next party, or stay home with them and sample them, for quality control purposes.
*Cake recipe from "Robicelli's: A Love Story with Cupcakes" by Allison and Matt Robicelli
Facebook Comments
comments