Don't get me wrong, I love summer – the sunshine, the warmth, swimming, BBQs, traveling, it's all great, but by the end of August, I am over the heat and humidity and am ready to be able to step outside and not feel like I'm on the surface of the sun. Who else is ready for sweaters, PSLs, bonfires, fairs, football and falling leaves?
Those in the South, I salute you.
If I wear it, it will come.
Don't argue, it's the best.
Don't judge me.
I become Linus in September, desperately awaiting The Great Pumpkin, #noshame.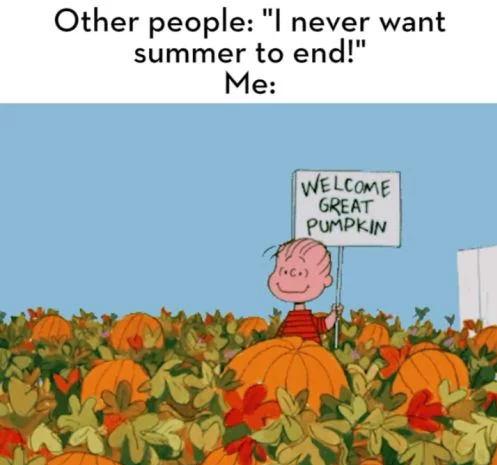 Burn the witch!
We like to keep it simple.
Finally!
Yass queen.
Snuggly and warm!
Bitch, please.
Facebook Comments
comments