Most people think it started with Titanic, but my love for Leo began years before during the 7th and final season of Growing Pains. The show had officially ended a few years before the Disney Channel started showing episodes in syndication and during that final season, I saw him – Leonardo DiCaprio playing the troubled homeless teenager named Luke. I was smitten right away – the long blonde bowl cut and dreamy blue eyes had me glued to my TV watching every episode over and over that summer.
I had to see more, I begged my parents to take me to the video store (yes this was a pre-streaming time) and I rented the VHS tapes of This Boy's Life where he held his own with acting great Robert DeNiro and What's Eating Gilbert Grape playing the lovable Arnie. I still tear up every time I think about him saying "Momma, wake up!"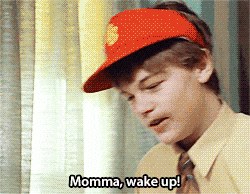 It was around this time that the buzz of Titanic was starting and Leo was going to be in it. Titanic made him a heartthrob in the late 90's and soon my walls were covered with Tiger Beat posters of Leo and my weekends were spent repeatedly watching Titanic in the theater (7 times for those of you wondering.)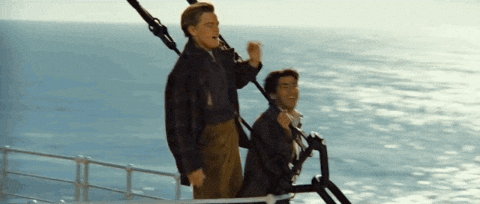 My small VHS collection had expanded beyond my Disney favorites to include things like Marvin's Room and The Basketball Dairies (which in hindsight was a horribly inappropriate movie for a tween to watch.) Around this time, we got our first computer and I discovered the wonderful world of the internet. My first search? Leonardo DiCaprio.
I devoured every bit of information I could and learned that his mother named him Leonardo because she was pregnant and looking at a Da Vinci painting in a museum when he first kicked. Did I tear up standing in the Louvre looking Da Vinci's works remembering this bit of Leo trivia? Absolutely. Later I stumbled into my first AOL chatroom named, "Titanic." There I found my first #tribe, a small group of people discussing all things Titanic, Kate Winslet and of course Leonardo DiCaprio. Many years later and I am still friends with two of the women I  met in that chatroom when we were just girls.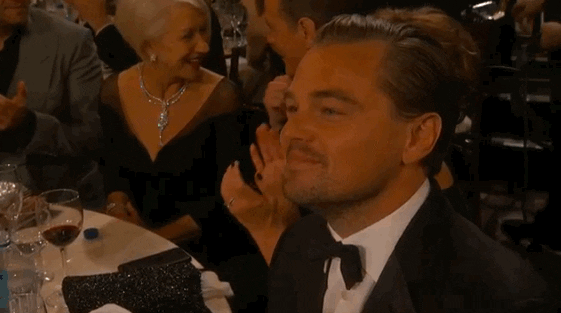 After the success of Titanic, he started his foundation, the Leonardo DiCaprio Foundation, a non-profit organization devoted to promoting environmental awareness. I remember sending crumpled $5 bills in tiny envelopes to his foundation in middle school. He also executive-produced and appeared in Before the Flood, a 2016 documentary film examining various aspects of global warming.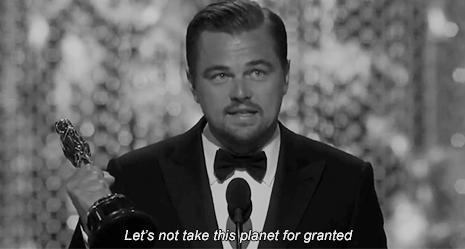 He's had a slew of blockbuster hit films including The Departed and Shutter Island, which are two of my favorites of his performances. While he's won several awards, it was a running gag for the past few years that he was yet to win an Academy Award, despite being nominated numerous times throughout the years.  The night he finally won an Oscar for Best Actor for his work in The Revenant, I cried.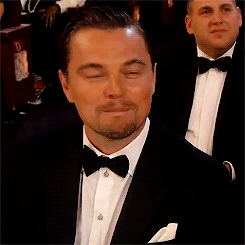 Now, even 20 years later, I am still smitten. I watch every movie he is in, in the theater; I have a collection of his movies on DVD/Blu-ray; I donate regularly to his foundation and own quite a few t-shirts with his face on them. A large framed Titanic poster hangs in my office with his signature scrawled across it – my most prized possession.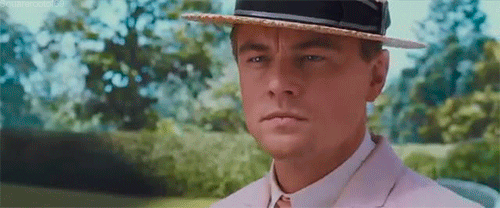 Anytime he is trending in the news, my Facebook feed is full of friends and family sharing and tagging me in the posts. Even my husband supports my Leo love and we may have attempted to find his house in Malibu while we were in California.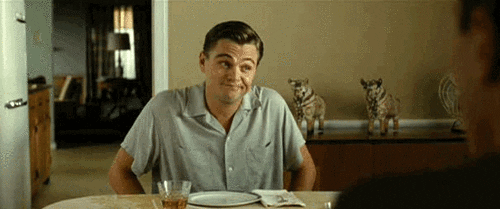 If you too are a Leo lover and need a fix, Netflix is currently streaming Blood Diamond, Gangs of New York and J. Edgar. He has few new projects in pre-production but sadly nothing new coming out anytime soon.
Facebook Comments
comments