Some of my best memories with my grandmother when I was growing up are when we would eat peanut butter by the spoonful, straight out of the jar. She didn't normally indulge in sweets, but even Grandma couldn't resist the salty sweetness of peanut butter. I think I get my love of it from her.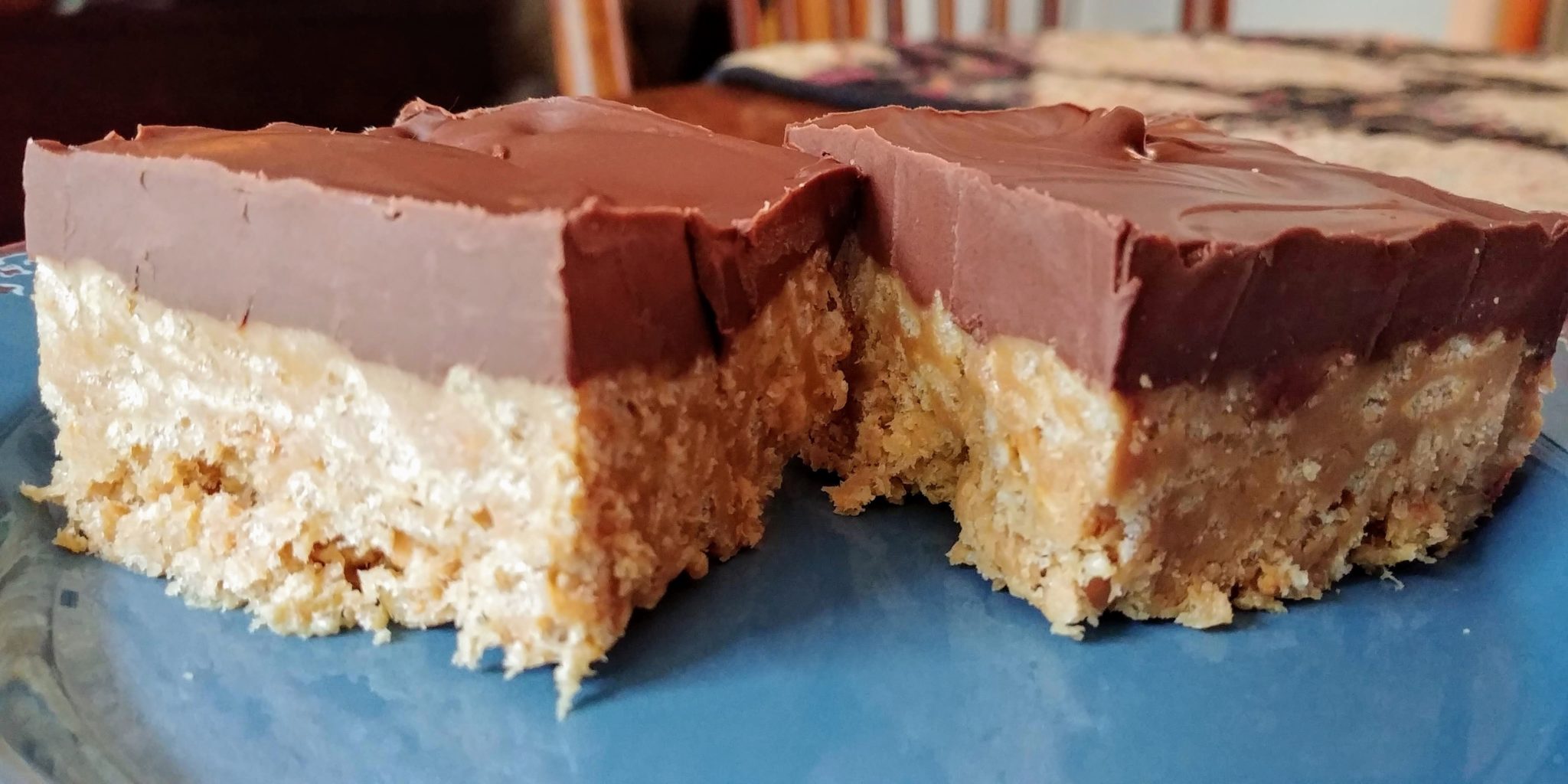 World's Best Special K Bars, The Kitchen Wench. I would be remiss if I didn't start this list with the same recipe for Special K bars that Grandma made for me. Yes, they have a very thick layer of chocolate on top. That's the way you do it.
Peanut Butter Banana Bites, Certified Pastry Aficionado. Just like a frozen banana at your favorite theme park, with the fabulous addition of a dollop of peanut butter. Great for snacking!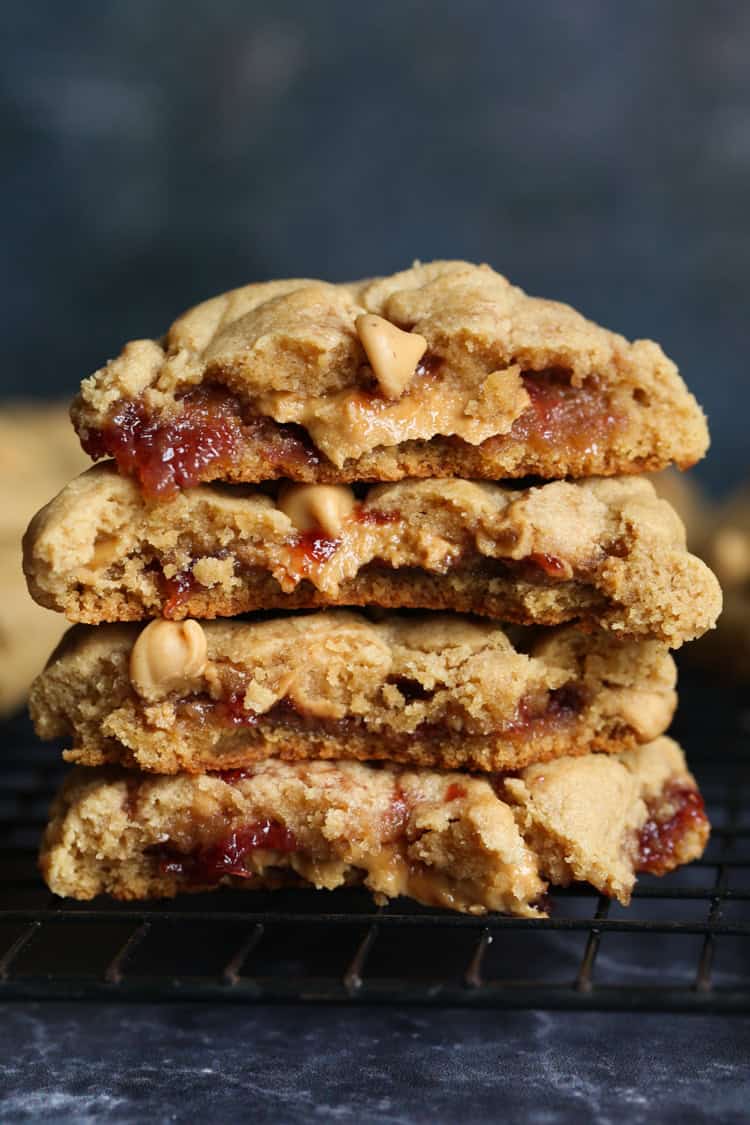 Peanut Butter and Jelly Cookies, Cookies and Cups. Your childhood favorite sandwich is now your favorite cookie! This is comfort food in cookie form, so make sure you have a cold glass of milk ready.
Peanut Butter Whiskey Milkshake, Cooking with Amber. There's nothing better than a milkshake, unless it's a milkshake with booze in it. Can you say Movie Night?
Old Fashioned Peanut Butter Cake, The View from Great Island. If you want pure peanut butter and nothing else, this easy sheet cake is going to make you so happy. Everything gets prepped on the stovetop so it couldn't be easier to get your fix or feed a crowd.
Small Batch Chocolate Cupcakes with Peanut Butter Buttercream Frosting, MikeBakesNYC. This is a four-cupcake recipe, the perfect size for just about any family. The dark chocolate cake is vegan and the frosting can be converted to be vegan as well. Yummm!
Facebook Comments
comments