There are many reasons we loved the new Star Wars film The Force Awakens, and a lot of them have to do with Rey. Merchandising issues aside, we thought we'd celebrate the badass heroine by listing some of our favorite things about her. And? We're giving away a Rey kids t-shirt from FUN for the little fan in your life!
Oh, yeah. SPOILER ALERT, obviously. Proceed at your own risk.
Why We Love Rey
She recycles.
She refuses to tolerate droid abuse.
She kicks ass.
She accessorizes with a big stick.
She has the power of the Force.
She doesn't want you to hold her hand.
She freaks Kylo Ren out and tells him about himself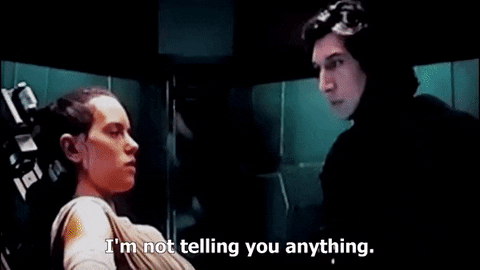 She's not afraid to try new things, like flying the Milennium Falcon…
…or using one of those light saber whatchamacallits
She doesn't need to be saved.
Enter for a chance to win a kids Rey t-shirt!
Facebook Comments
comments