As much as Princess Leia was one of my sheroes when I was a child, Carrie Fisher is one of my sheroes as an adult. She was who I want to be when I grow up: a hilarious, brilliant, brazen, feminist, not-taking-any-shit, raw, real, and sassy AF woman. And, like so many of my friends, I find myself still reeling from her death last year. Today is her birthday and, despite my continued heartache at her passing, I want to celebrate her life and the very real magic she brought into the lives of so many people.
Obviously, she was best known for her role as Princess Leia in the original Star Wars trilogy and that notoriety is one hundred percent deserved: Leia is the definitive self-rescuing princess and Carrie Fisher absolutely owned that role. She is a strong, self-possessed leader who has no qualms about rolling up her sleeves and fighting down in the muck (or trash compactor) with everyone else. Even during what is arguably the most objectifying scenes in the film series—in chains and wearing that painful looking metal bikini—, Princess Leia takes advantage the opportunity presented to her and saves her own ass from bondage, while ridding the galaxy of a truly disgusting sleezeball in the process. I mean, y'all! She killed Jabba with the chain he used to leash her. BAMF.
Source( X)
That's not to say that I haven't loved her other roles: I adored her in When Harry Met Sally…  and I cacklesnort through The 'Burbs every time I see it. Still, Princess Leia captured my heart and taught me from a very early age that girls and women can be leaders, can take care of themselves, can be total badasses, can stand up to protect other people, and can fight for what they believe in and not be limited to strongly worded letters in doing so. Princess Leia taught me to punch Nazi's decades before I knew that Nazis were going to be a significant concern again. Later, General Leia Organa reminded me that passion and drive to fight for what is right and just isn't just a task for those full of youthful energy. She reminded me that strength and tenderness are not mutually exclusive; that they are, more often than not, one in the same. She reminded me that the pursuit of justice is always worth it, regardless of how long that fight might go on.
As it turns out, Carrie Fisher was a self-rescuing princess (she was, after all, born to pop culture royalty: Debbie Reynolds and Eddie Fisher) herself. She was a leader. She was a badass. She definitely stood up for other people. She fought for what she believed in and didn't consign herself to writing strongly worded letters to do so. Carrie Fisher battled for decades with addiction, harassment, body-shaming (especially related to aging), and the traumas inflicted by the toxic sexism of Hollywood. And she fought those battles with humor and truth and her raw humanity.
The battle had the greatest impact on me, though, was her struggle with mental illness and the stigma around it. In her writing, in her interviews, and her one-woman play, she laid herself bare and used that vulnerability to demystify mental illness and mental health treatment. In her honest and unabashed approach to discussing her experiences as someone living with a mental illness, she became an advocate for all of us who struggle with less-than-stellar mental health statuses. It was her realness about mental illness that helped me (and still helps me) deal with and let go of the shame that I've often felt about my own mental health struggles; a shame that increases exponentially when I have to switch up or go back on medications. She did not think that mental illness and needing treatment for it was anything to be ashamed of—I mean, her final resting place is inside a giant Prozac pill! And I can't imagine that she'd want to be anywhere else. She helped so many of us learn and remember that seeking treatment is not weak or shameful, but that it is a badge of courage and a testament to our drive to keep surviving.
Thank you for your honesty. Thank you for your sense of humor. Thank you for your warmth, your smile, your mischievousness, and your sass. Thank you for sharing yourself with us, inspiring us, and cheering us on. Thank you so much, Space Mom. Happy Birthday. You are missed.
And so very, very loved.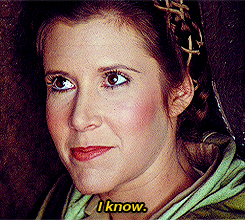 Promo large source (x)
Promo small source (x)
Save
Facebook Comments
comments