It's National Lipstick Day, and in honor of my favorite makeup product, I've compiled a list of my personal favorite lipsticks. After doing some rough guesstimating, I've concluded that I've worked with over 300 lipstick shades – that's practically a different lipstick for every day of the year – and owned near 100 different shades. These below are my favorite formulas and shades. Stock up and enjoy!
Best Liquid Lipstick: Beauty Bakerie (Charlotte's Pick: Matte Lip Whip in Berry Pop) This WOC owned business creates delectable concoctions for all skin types, and their liquid lipsticks are my favorite. This shade looks good on practically everyone, and it stays like a dream without drying lips out. Seriously, out of all the ones on our list, these liquid lip formulas are by far the longest lasting. They come in a multitude of shades, so you won't have any problem finding a favorite. And could the packaging be any cuter‽
Best Vintage Red Lip: Bésame Cosmetics (Charlotte's Pick: 1941 – Victory Red) If you're a sucker for retro makeup but have issues finding the right lipstick, you're in luck. Bésame specializes in modern formulations of retro colors, and they actually use lipsticks of those eras to color-match against. So, you know that when you're ordering the 1922 Blood Red, you're getting a color actually worn at that time. While I'm a sucker for deep reds, I picked the universally flattering Victory Red because, seriously, this red looks good on every shade, undertone, lip shape…it's too good not to have in your arsenal. And the packaging is a dream!
Best Custom Lipstick: Bite Beauty. (video link: https://youtu.be/xYbsYYEtxIU)  Have you known for years what shade you want but haven't been able to find it? Want to recreate a lipstick shade that's no longer sold? Want to create something entirely new? Now you can at Bite Beauty's Lip Lab. Now, you may have heard of them – they sell lipsticks like hot cakes in Sephora, and for good reason. The formulas are creamy, hydrating, long lasting, and they don't have many of the less desirable ingredients a lot of other companies have. I have multiple shades from them and adore them all – from the deepest red to the brightest coral pink. At the Lip Lab, you can customize your shade, finish, AND flavor. Want a blood red satin lipstick flavored like violets? Done. A shiny cotton candy pink with vanilla flavoring? Sure thing. Go in and let your wildest dreams come true.
Best Sheer Lipstick: Lipstick Queen (Charlotte's pick: Medieval) This is my go-to lipstick brand and shade. Their sheer lipsticks are perfect for a hint of color on a day to day basis or can even make bright colors more wearable for those nervous about bright lips. Many of their sheer lipsticks are color changing to create the perfect pink, coral, or berry lip, and they work beautifully. They're super emollient, the perfect wash of color, and my lips actually feel better when I use it – what more can you ask for?
Best bargain lipstick: ColourPop (Charlotte's pick: Lippie Stix in Lumière) ColourPop has affordable, quality dupes of the most demanded shades on the market – good enough that many pros can't tell the difference (or even prefer the ColourPop formulas). Lumière is a standby for me – the perfect dusty mauve that looks great year-round. It's like nude but a thousand times better. There's also a lipliner made in the same shade that works beautifully.
Best Lip gloss: Glossier (Charlotte's Pick: Lip Gloss in Clear) Now, I have a thing about matching lip glosses to my lipsticks. Maybe it's my OCD, maybe it's Maybelline. Either way, I normally don't reach for a universal clear gloss. When I do, though, I reach for this one. It's the closest I've found to my old standby, that minty lip gloss from Victoria's Secret they had ten or so years ago. It creates a glassy, perfect finish that's too good to pass up.
Best Lip Stain: 100 Percent Pure (Charlotte's Pick: Fruit Pigmented Cherry Lip and Cheek Stain) If you want one product that can take you from a light wash of color to a nearly opaque finish, this is your friend. It's a beautiful, wearable red made from beets, blueberries, and pomegranates in a base of aloe juice. Red wine and bilberry give anti-aging properties. Basically, it's tinted skincare!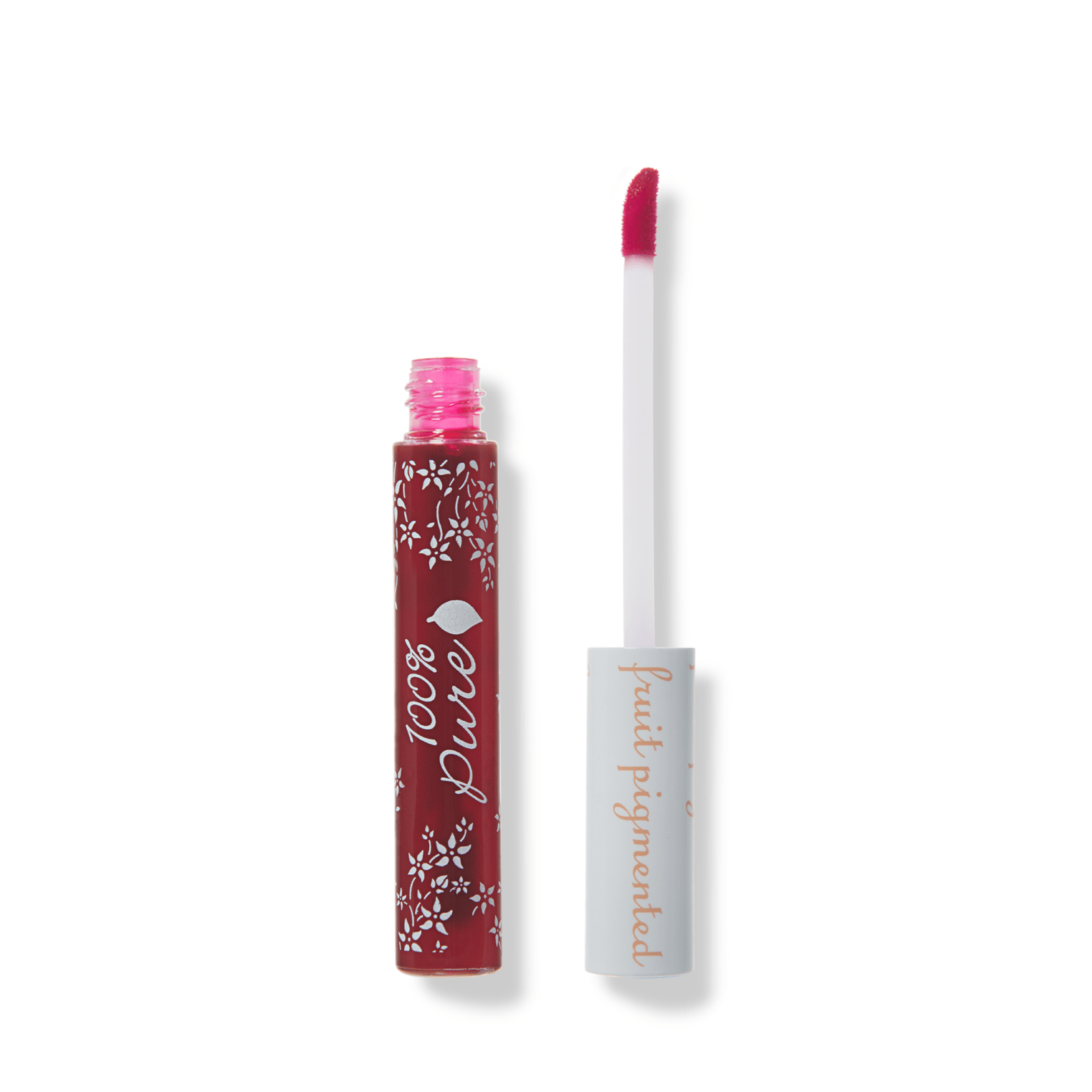 Best Lip Scrub: French Girl Organics Rose Lip Polish. Y'all. If you get nothing else on this list, get this. I could sing its praises until the end of time. It's got the perfect mix of exfoliation and emollient ingredients, it tastes like Turkish delight, and it they ever stop making it I'll cry and cry and cry and cry. A small pea sized amount rubbed on the lips and rinsed with a washcloth, and it's like your lips have gotten a facial AND ditched that toxic relationship. They're glowing, you're glowing, and life is good.
Best Lipstick Remover: Farmacy (Charlotte's Pick: Green Clean Cleansing Balm) I'm pretty sure this stuff could create world peace. It eliminates every trace of makeup without irritating skin and is perfect for long lasting lipsticks. It smells divine, too.
Best Lip Primer: Hourglass (Charlotte's Pick: Veil Translucent Setting Powder) Okay, I know what you're thinking: how could a powder be a primer? The truth is that I've eventually given up on every lip primer I've tried, and I end up switching to my great-grandmother's trick for getting lipstick to never fade. After lining your lips, put on your lipstick and blot with a tissue. Lay a second, clean tissue on your lips, and dust setting powder on your lips on the tissue. It sounds weird, but it works. You can put another coat of lipstick on if you like afterward. This setting powder is talc-free, gives a hint of glow, and leaves an airbrushed finish that makes you look flawless.
Facebook Comments
comments