The news that a book you love is about to become a movie can fill a book-lover with both excitement and apprehension. Will they do it justice? Will they make regrettable changes in order to make the story more screen-friendly? Will they cast an actor who looks and sounds nothing like the character who has been living in your head? On the other hand, what if they get it right? Or more than right? What if they fulfill your expectations and exceed them? Movies are by necessity more visually oriented and often the pace is different than that of a novel. But when thoughtfully done, they can literally be a dream come true. We await these films with a mixture of fannish anxiety and hope.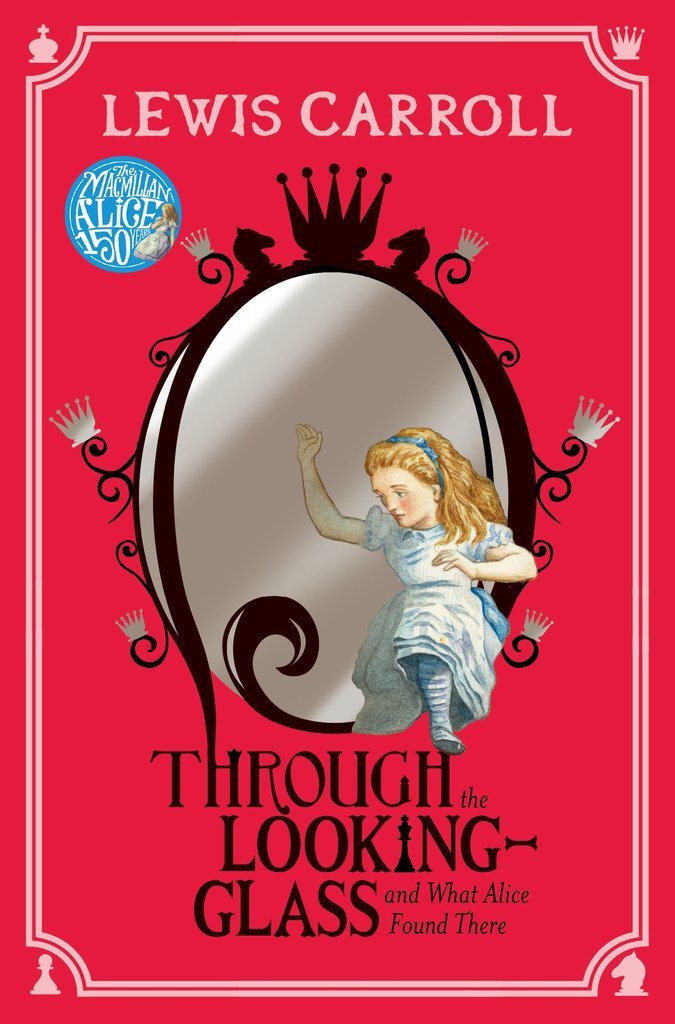 Through The Looking-Glass by Lewis Carroll
Release Date: May 27, 2016
"Through the Looking-Glass, and What Alice Found There is a novel by Lewis Carroll. It is the sequel to Alice in Wonderland. Set some six months later than the earlier book, Alice again enters a fantastical world, this time by climbing through a mirror into the world that she can see beyond it. Through the Looking-Glass includes such celebrated verses as "Jabberwocky" and "The Walrus and the Carpenter," and the episode involving Tweedledum and Tweedledee." – Amazon
The sequel to 2010's Alice in Wonderland. Six months later, Alice has another adventure through said looking glass and meets characters such as the Jabberwocky.
Director: James Bobin
Writers: Linda Woolverton (screenplay), Lewis Carroll (books)
Stars: Mia Wasikowska as Alice, Johnny Depp as Mad Hatter, Anne Hathaway at White Queen and Alan Rickman as Blue Caterpillar
The BFG by Ronald Dahl
Release Date: July 1, 2016
"Roald Dahl's beloved novel hits the big screen in July 2016 in a major motion picture adaptation directed by Steven Spielberg from Amblin Entertainment and Walt Disney Pictures.
When Sophie is snatched from her orphanage bed by the BFG (Big Friendly Giant), she fears she will be eaten. But instead the two join forces to vanquish the nine other far less-gentle giants who threaten to consume Earth's children. This beautiful hardcover gift edition of Dahl's classic features the original illustrations by Quentin Blake, as well as a silk ribbon marker, acid-free paper, gilt stamping on a full-cloth cover, decorative endpapers, and a sewn binding." – Amazon
Director: Steven Spielberg
Writers: Melissa Mathison (screenplay), Roald Dahl (novel)
Stars: Rebecca Hall as Mary, Mark Rylance as BFG, Bill Hader as Bloodbottler and Jemaine Clement and Fleshlumpeater
Miss Peregrine's Home for Peculiar Children (Miss Peregrine's Peculiar Children Book 1) by Ransom Riggs 
Release Date: September 30, 2016
"A mysterious island. An abandoned orphanage. A strange collection of curious photographs.
A horrific family tragedy sets 16-year-old Jacob journeying to a remote island off the coast of Wales, where he discovers the crumbling ruins of Miss Peregrine's Home for Peculiar Children. As Jacob explores its abandoned bedrooms and hallways, it becomes clear that the children were more than just peculiar. They may have been dangerous. They may have been quarantined on a deserted island for good reason. And somehow—impossible though it seems—they may still be alive.
A spine-tingling fantasy illustrated with haunting vintage photography, Miss Peregrine's Home for Peculiar Children will delight adults, teens, and anyone who relishes an adventure in the shadows." – Goodreads
Director: Tim Burton
Writers:
Jane Goldman (screenplay), Ransom Riggs (novel)
Stars
: Eva Green as Miss Peregrine, Samuel L. Jackson as 
Barron, Asa Butterfield as Jacob
Fantastic Beasts and Where to Find Them (Harry Potter) by Newt Scamander
Release Date: November 16, 2016
"Straight from the library at Hogwarts School of Witchcraft and Wizardry, a book of magical creatures that no Harry Potter fan should be without!
A copy of FANTASTIC BEASTS & WHERE TO FIND THEM resides in almost every wizarding household in the country. Now Muggles, too, have the chance to discover where the Quintaped lives, what the Puffskein eats, and why it is best not to leave milk out for a Knarl.
Proceeds from the sale of this book will go to Comic Relief, which means that the dollars and Galleons you exchange for it will do magic beyond the powers of any wizard. If you feel that this is insufficient reason to part with your money, I can only hope that passing wizards feel more charitable if they see you being attacked by a Manticore. — Albus Dumbledore" – Amazon
Director: David Yates
Writers: J.K. Rowling, J.K. Rowling (textbook)
Stars: Ezra Miller as Credence, Eddie Redmayne as Newt Scamander and Ron Perlman as Gnarlack
Facebook Comments
comments