As a costume designer, I can tell you the last time I got excited about Halloween was for my daughter's benefit back in the 80's and 90's. We never, ever shopped, because why? I could make anything she wanted, and so I did.
Now that she is grown, I wander through the aisles at Target looking only for decorative items, but I happened to wander into a Spirit store the other day in search of a pair of tights and HOLY MOLY.
The staff were very friendly, and, judging by the answers given to other customers, seemed to know their stock. I had nothing but a positive experience, partly due to the amount of gore that was not present in this particular store. A few years ago, I needed a hat for a western outfit so I ran into the Spirit store in Walnut Creek and the biggest display inside the door was dismembered body parts. Hundreds of them – arms, legs, feet, hands. They even had a head in a mock-up refrigerator.
I'm not trying to tell anyone how to celebrate, but I personally don't find a display that even hints at victims of a notorious serial killer to be cool, fun, or tasteful. There was a controversy a couple of years ago about a bloody skinned corpse dog that you could "drag around by a chain" and a Cecil the Lion killer costume last year. We've blurred the lines of funny/ghastly to include all that is 'gory' but there are still lines, people. Only click on those links if you have a strong stomach.
So that begs the question – what is up?
Halloween has always been an opportunity to dress up and fantasize; maybe try out a role we normally wouldn't assume. For many years, the number one rental was men wanting to be women – some caricatures, but many just vampy. Don't know why, don't care; it's all supposed to be about having fun, and I support that.
We're less than two weeks away from a very contentious election, where we have the first female candidate running for President against a man who has been described as racist, misogynistic, and homophobic. What is it about our culture that says this kind of behavior is okay?
Here's what I found at the store the other night.
(All photos of bagged costumes were taken by me in the store, and the ones with the white background were downloaded from the Spirit site. My phone ran out of battery part way through 🙁 )
Right here. This. Boys get serious outfits. Girls get cleavage.
These are a couple of the choices for men's police uniforms. There is NO female equivalent of the men's outfit.The other interesting thing to note – sizes. The men's costumes go all the way up to X-Large 48/50 chest. The woman's version goes up to M/L 8-12. Size 12. That's their version of a Large.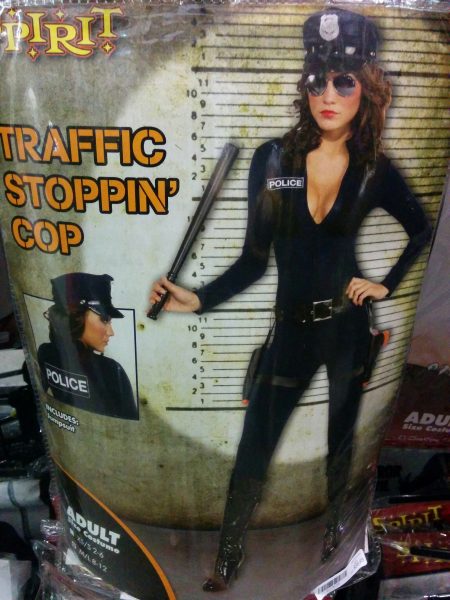 If you want to be a surgeon or doctor, the guys have choices: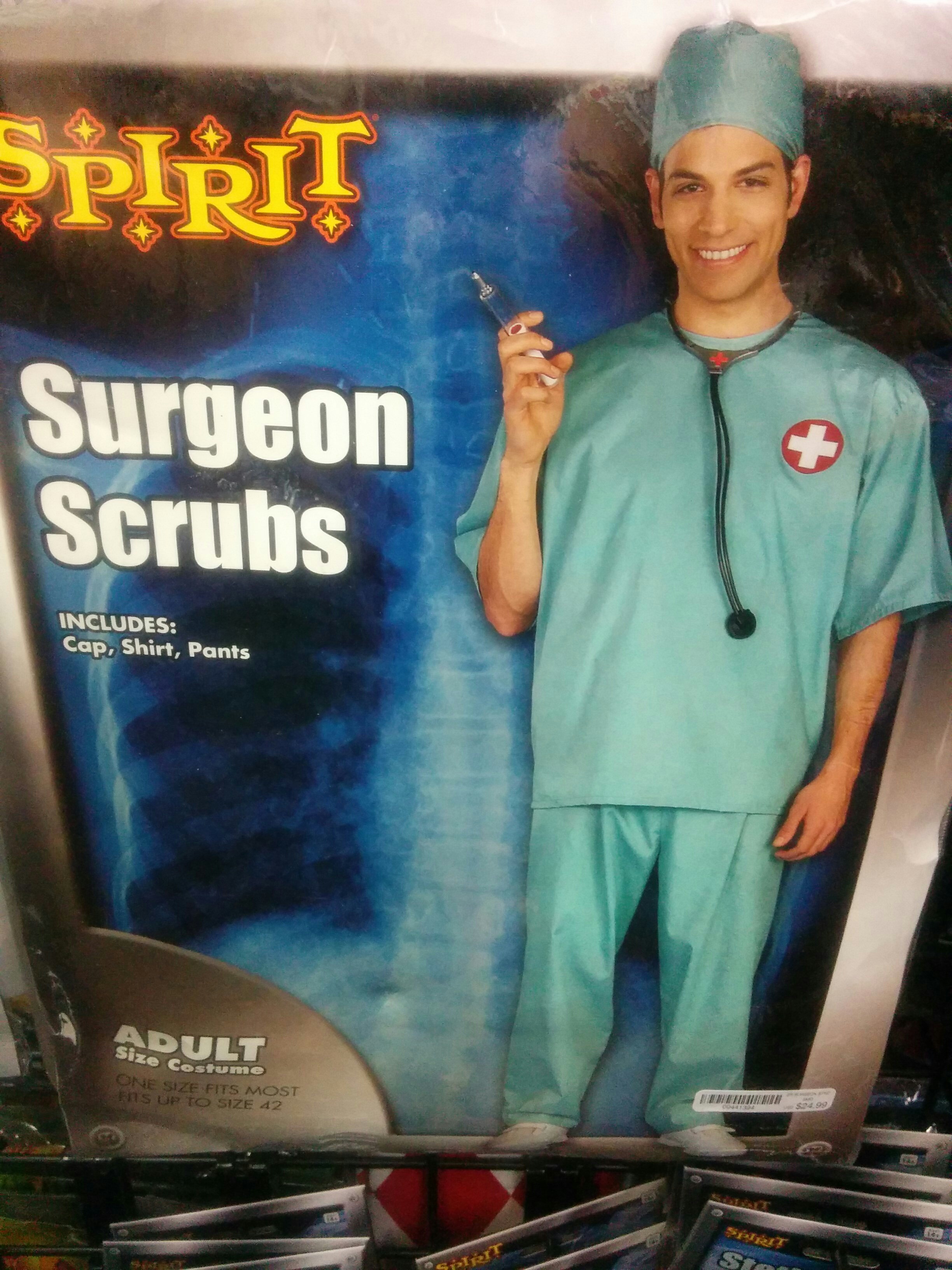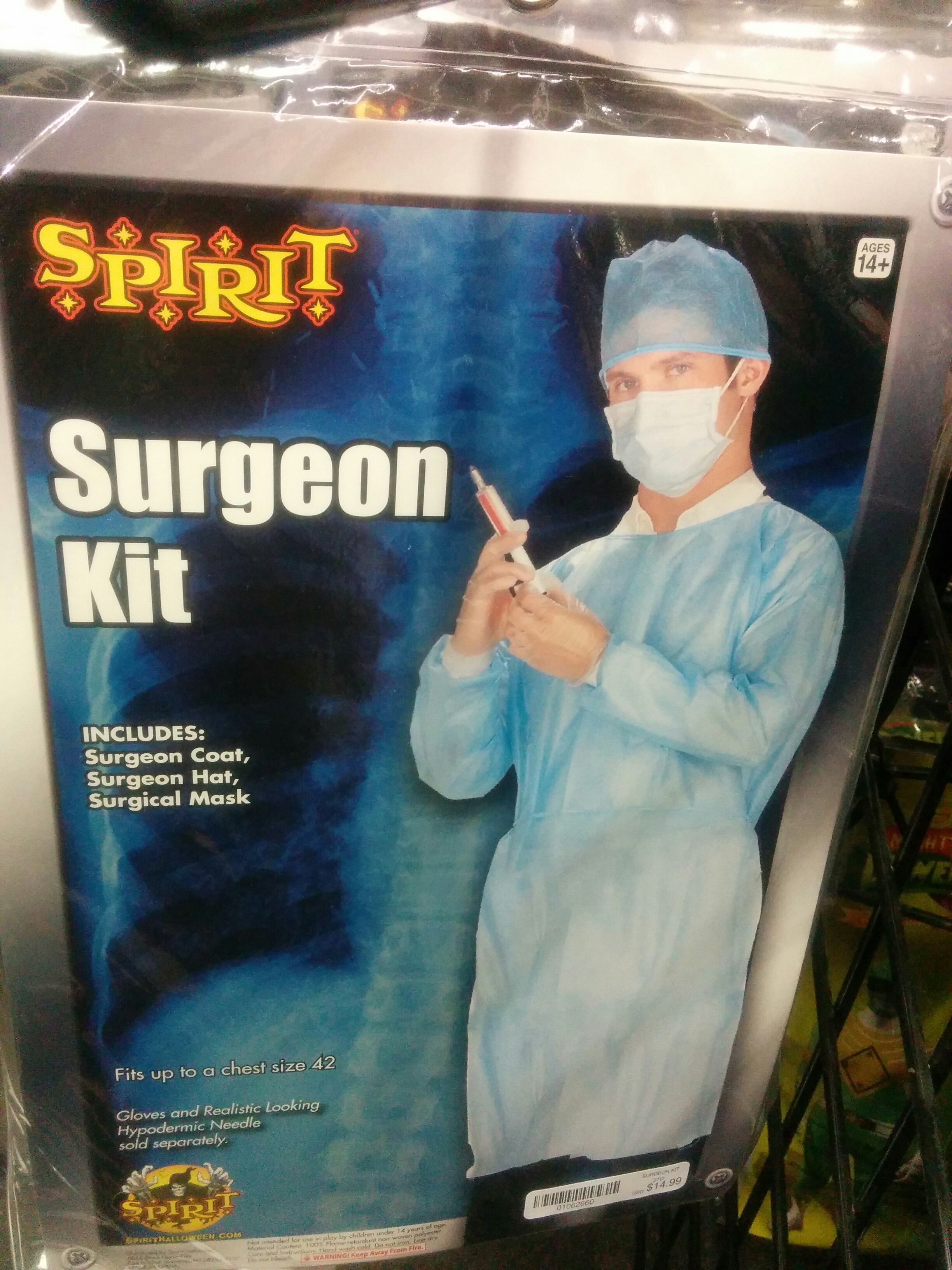 The women do not. I can't even begin a conversation about the shoes.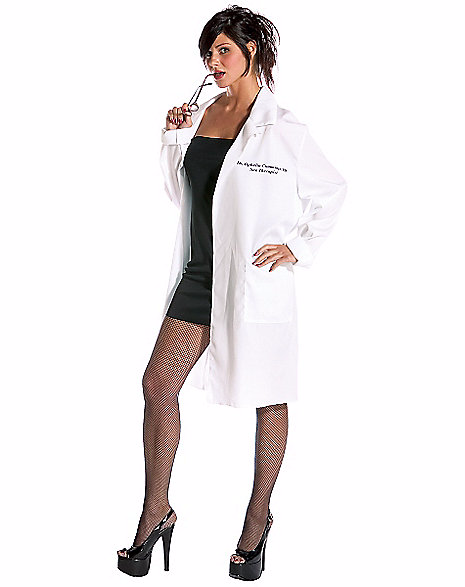 If you want to be a sexy doctor then go for it. But if you want to emulate an actual doctor, you'll have to buy the men's version.
Try selling this idea to an 11-year old.
And then there are these: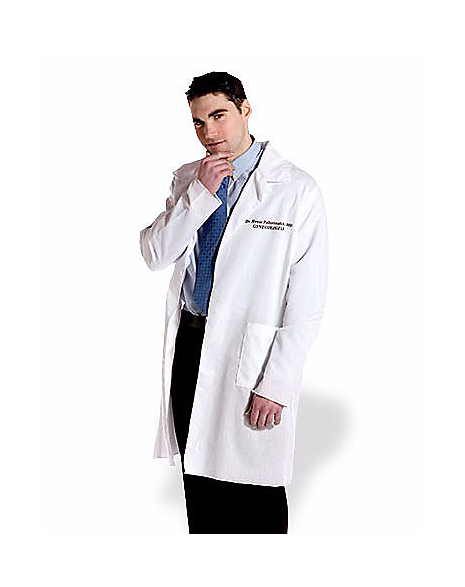 Just so you don't miss the full impact of this ensemble, it is denoted as "Dr. Howie Feltersnatch, Gynecologist." Is this a Simpson's character? I'm out of the loop on this, so if someone could fill me in, that would be great. Otherwise its just ewww, and I'm old.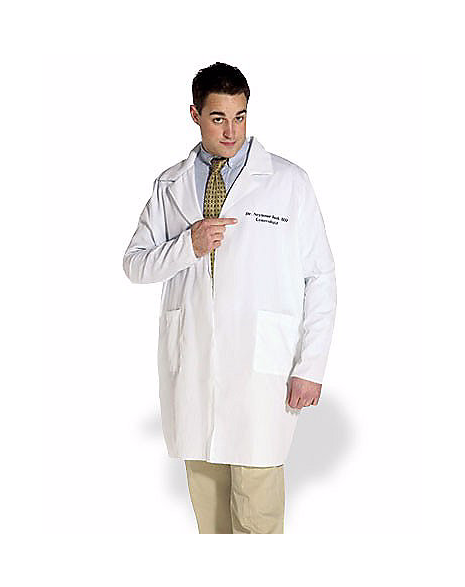 Dr. Seymour Bush. No. Just no.
What if you want to be a nurse?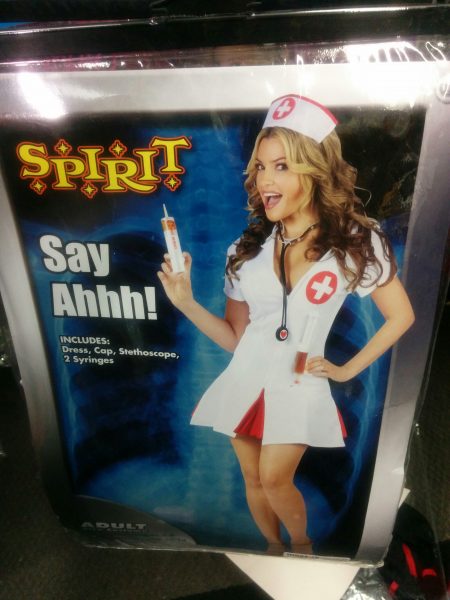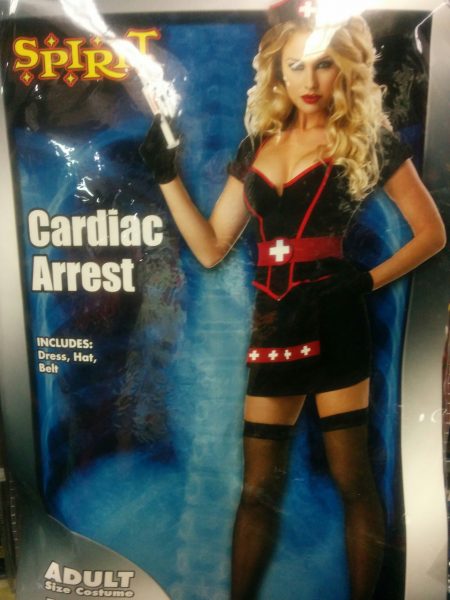 I'm sure every nurse wishes she had a pair of these!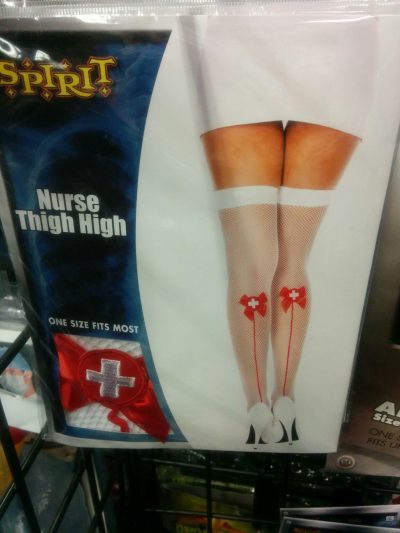 Note – when I went to their website, I found a few other options, but all are form-fitting and all have considerable cleavage showing. This is the only outfit that doesn't show everything.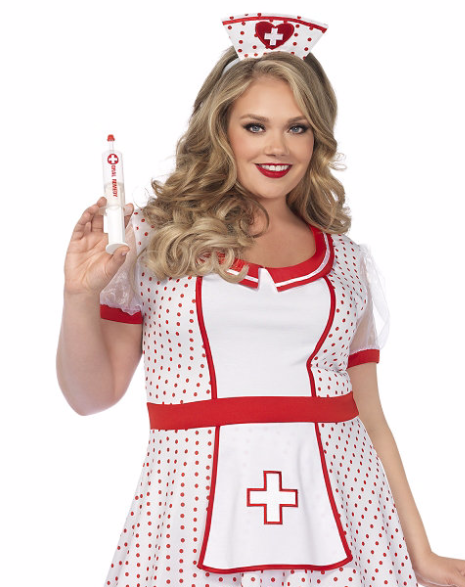 Here's a couples costume – he's wine, she's cheese, it's cheesy. But, look at the label on the wine bottle – "4 Play, Have a little, get a lot."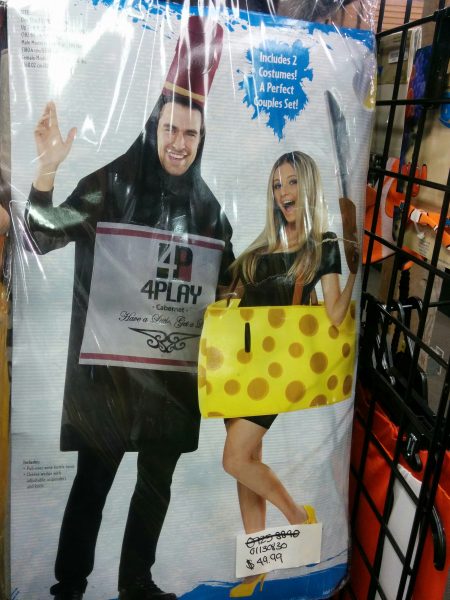 *shaking my head* Rape culture is alive and well.
There were only four categories of "occupations" being sold: Cops & Convicts, Doctors, Firefighters & Military.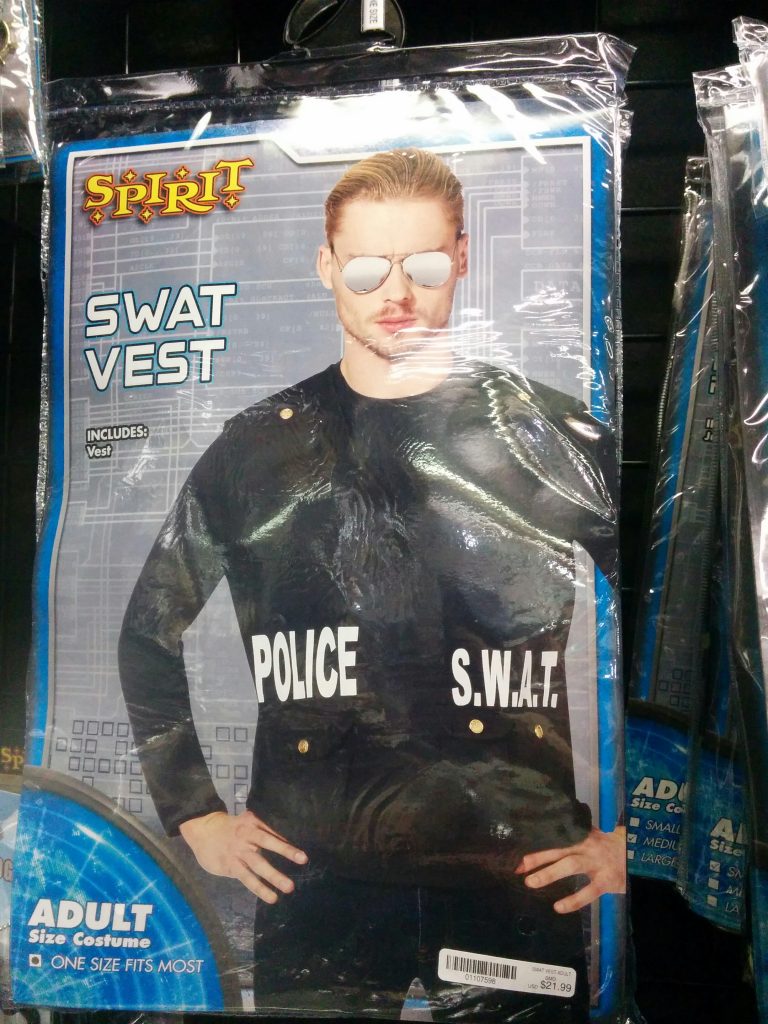 One size fits most, not bad. If you're a man…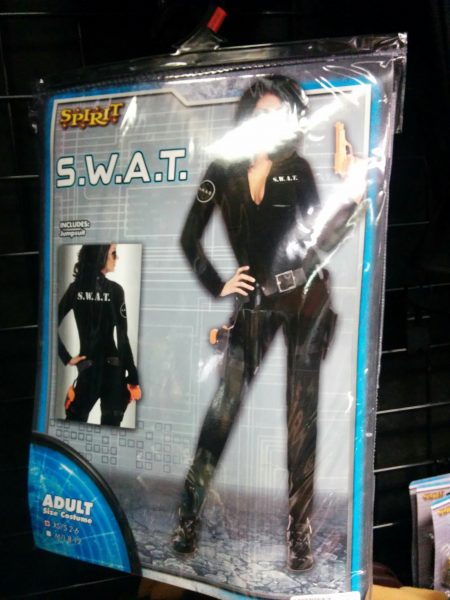 Not terrible but seriously, BOOBS. And small sizes.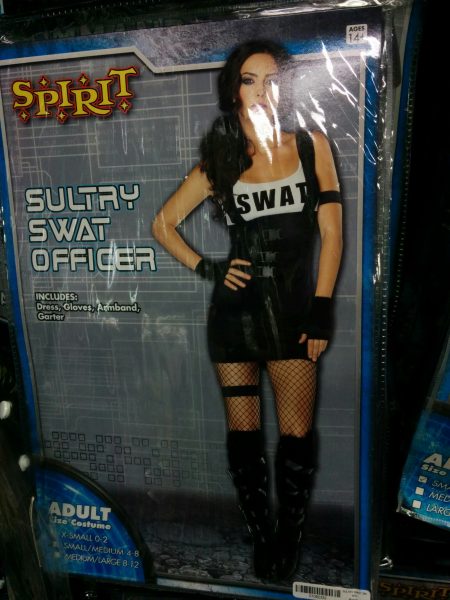 Does everything need to be sexualized?
What do you think of the choices being offered today in terms of costumes?
[polldaddy poll=9566826]
Loran Watkins lives in the San Francisco Bay area. She has sewn all her life and done it professionally. She spent more than two decades designing and sewing for local theater companies. She blogs at Loran's World.
Save
Save
Save
Save
Facebook Comments
comments