As any card-carrying Star Wars fan knows, May the 4th is traditionally known as Star Wars Day. If you're confused, try saying "May the 4th" to yourself in a deep, James Earl Jones-esque voice.
Before we go any further, we must acknowledge the passing of Peter Mayhew, the original Chewbacca. He was much beloved and will be missed, not least for the work he did with The Peter Mayhew Foundation, which was dedicated to spreading awareness of and fundraising for pediatric cancer.
He was the gentlest of giants-A big man with an even bigger heart who never failed to make me smile & a loyal friend who I loved dearly-I'm grateful for the memories we shared & I'm a better man for just having known him. Thanks Pete #RIPPeterMayhew #Heartbroken @TheWookieeRoars pic.twitter.com/8xbq9HEWF2

— Mark Hamill (@HamillHimself) May 2, 2019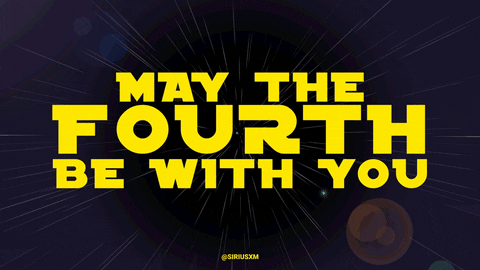 The Star Wars fandom will either be celebrating or lamenting the impending release of the third movie in the Star Wars sequel saga which drops December 20, 2019. But today, we honor a few choice moments from the movies we've loved for the last three decades.
Starting with…
A New Hope
Premiere date: 1977
The Empire Strikes Back
Premiere date: 1980
Return of the Jedi
Premiere date: 1983
The Phantom Menace
Premiere date: 1999
Attack of the Clones
Premiere date: 2002
Revenge of the Sith
Premiere date: 2005
The Force Awakens
Premiere date: 2015
The Last Jedi
Premiere date: 2017
Excited yet? Here is the official trailer for The Rise of Skywalker:
And here's a super geeky breakdown of said trailer:
And here's a hilarious video of Kylo Ren analyzing the trailer:
Later, nerds!
Facebook Comments
comments