I love being able to share snacks with my dogs.  Ice cream may seem like one of those treats that you shouldn't share, but if you make your own ice cream with the recipes below, you won't have to worry about sharing at all. Since July is National Ice Cream Month, it seems like the perfect excuse to make some yummy, cool treats that are easy to create and hard not to eat all in one sitting! While you can certainly purchase doggie ice cream at the grocery store, it really is more fun to make your own and you don't even need an ice cream maker to do it! Here are the tried and true recipes I love for some guilt-free summer fun with my favorite canine companions.
For all of these recipes, you can certainly use cute, shaped molds or even simple ice cube trays for making the ice cream and storing it, but I prefer to just put the doggie ice cream in an airtight, glass container and scoop out portions for my dogs to enjoy.
Here's a classic recipe using peanut butter and bananas to get you started.
Peanut Butter and Banana Dog Ice Cream Recipe from DogTipper
https://www.dogtipper.com/recipes/2019/05/peanut-butter-banana-dog-ice-cream-recipe.html
These next two recipes are my personal favorites for sharing as I love eating melons in the summertime and so do my dogs!  I use plain, Greek yogurt for both of these recipes, but my daughter uses coconut milk when she makes them and that works really well too, particularly if your dog doesn't do well with dairy.
Two-Ingredient Cantaloupe Ice Cream by The Dog People
https://www.rover.com/blog/two-ingredient-cantaloupe-ice-cream-is-a-summer-sensation-for-humans-and-dogs/
Two-Ingredient Watermelon Ice Cream by The Dog People
https://www.rover.com/blog/two-ingredient-watermelon-ice-cream-dogs/
And for the strawberry-loving dogs and humans, this one is delicious.
Strawberry & Banana Dog Ice Cream by Bigger Bolder Baking
https://www.biggerbolderbaking.com/ice-cream-dogs/#wprm-recipe-container-19018
And for the dogs who aren't as excited about sweet, fruity ice cream flavors, you can make this slightly salty/savory concoction for them with bacon.
Dog Ice Cream by The Cookie Rookie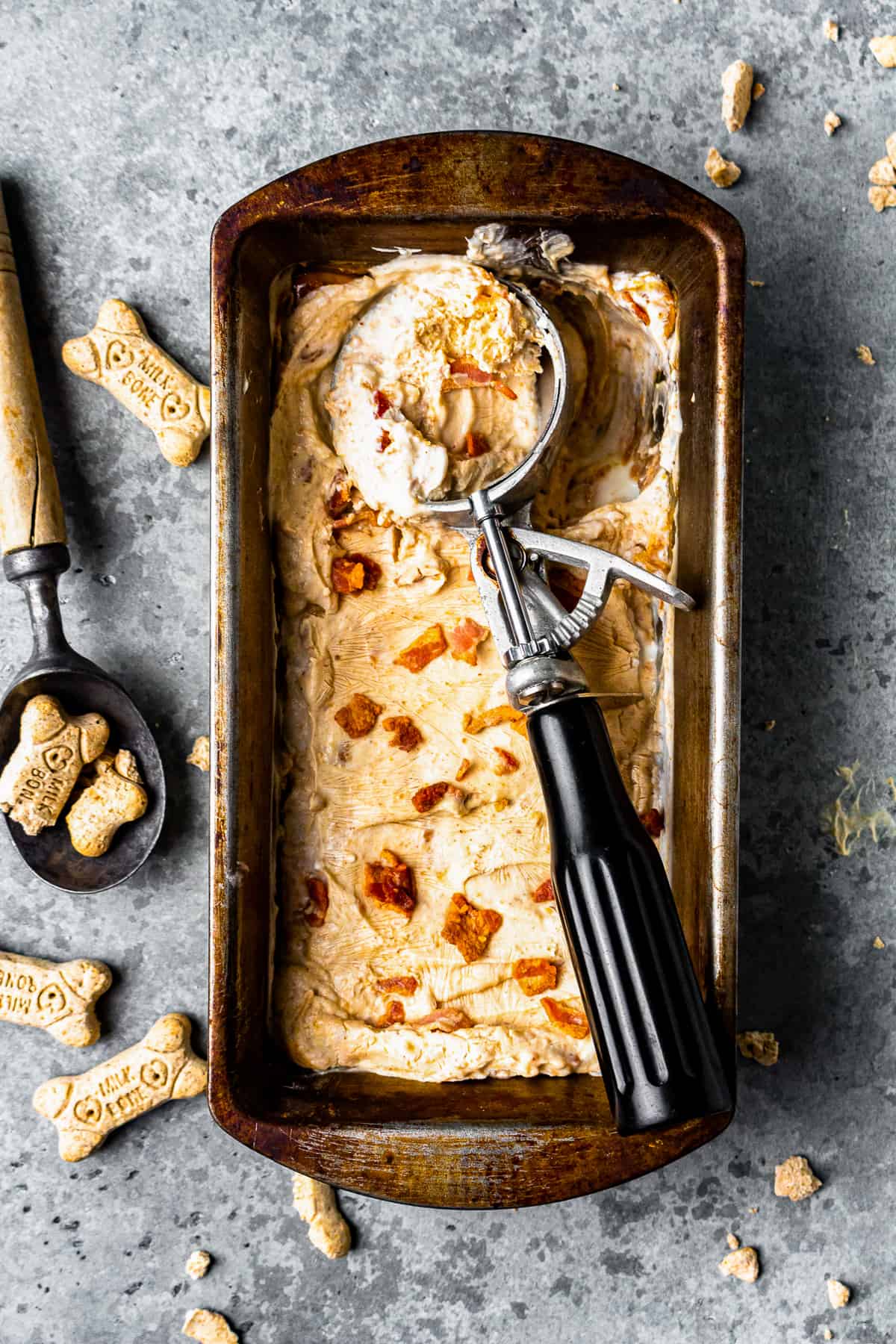 https://www.thecookierookie.com/puppy-ice-cream-purina-beggin-party-poppers/
Finally, for the dogs with sensitive tummies, pumpkin ice cream may be a better choice for their occasional cool, summer treat.
Homemade Dog Ice Cream by First Home Love Life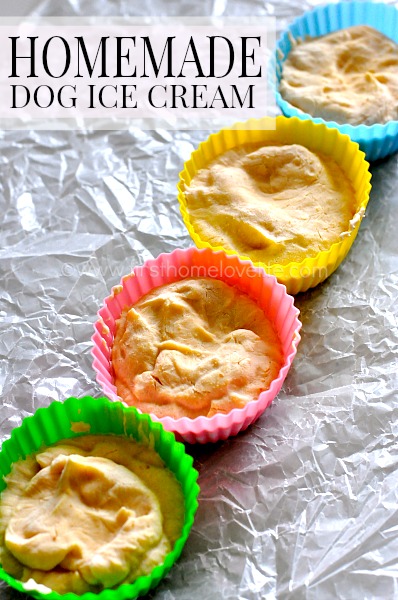 Facebook Comments
comments