Fifty years ago, today, Mark Ruffalo was born in Kenosha, Wisconsin. He would go on to become a state-champion wrestler, to found a theatre company, and become a critically-acclaimed film actor—not too shabby for a kid raised along Lake Michigan and, later, coastal Virginia! Though he'd landed smaller roles in quite a number of films, he first stood out to me in Eternal Sunshine of the Spotless Mind; my crush was born upon watching Zodiac; and then The Avengers happened and *swoon*.
So, to celebrate his golden birthday, here are ten of the cutest, sexiest, and most awkwardly adorable gifs of Mark Ruffalo:
Your face is magical. And those sideburns.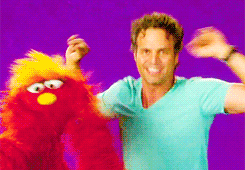 I was unaware that Sesame Street could be even remotely sexy… I learned something new today.
Smash!
Unf!
That little lip-bite at the end there… RAWR!
I've been awkward my whole entire life and I have never been this adorable in that awkwardness.
Work. It.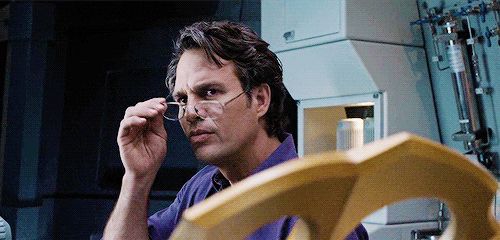 Get you someone who looks at you when you walk in the room like Bruce Banner looks at Loki. Maybe don't be a mass murderer about it, though.
Dear Sweet Maude. So much sexy. Fanfic writers, I'm going to need some of slash in my life soon!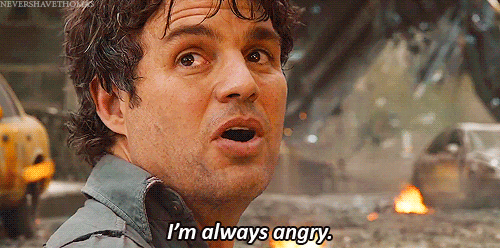 Oh, me too, honey. Let's meet up and talk about it. Maybe over dinner and drinks? Call me!
Happy Birthday, Mark! Thank you for blessing us with your you-ness! We are so very glad that you were born!
Facebook Comments
comments