On September 13, 1916, the mind that gave us Matilda, Willy Wonka, and Mr. Fox (he's fantastic) was born in Cardiff, Wales. One of seven children (the eldest two were half-siblings from their father's previous marriage) born to Norwegian immigrants, Roald Dahl was named after Roald Amundsen, a Norwegian explorer who had, only five years prior to Dahl's birth, been a member of the first expedition to reach the South Pole.
When Dahl was three years old, the family suffered devastating losses within weeks of each other: Dahl's older sister, Astri, died of appendicitis and his father died of pneumonia. Dahl's mother, despite the option to move back to Norway to be near relatives, decided to remain in Wales in order to afford the children the education their father wanted them to receive. Little Roald Dahl proved to be a mischievous child and would, later, recount some of his and his friends' exploits in his 1984 autobiography, Boy: Tales of Childhood; the most memorable of which being the "Great Mouse Plot of 1924." His experiences as a schoolboy—good, terrible, and hilarious—had enormous impact on his writing later in life, informing his style of championing kind-heartedness amid abysmally dark circumstances.
As a part of our celebration of Roald Dahl's one-hundred and first birthday, here are four things you may not have known about one of the best English-language children's authors to ever grace the planet.
Dahl helped invent a medical device that saved thousands of children:
In December of 1960, Theo Dahl, Roald and actress Patricia Neal's four-month-old son, suffered a traumatic brain injury when a taxi hit the pram he was in. His head took the force of the blow when the pram slammed into the side of a parked bus, shattering his skull. Theo ended up being diagnosed with hydrocephalus—a build-up of fluid in the ventricles deep in the brain—which was causing him to go blind and could have very easily killed him. Physician's placed a shunt to drain the fluid off, but the shunt kept clogging. Roald teamed up with neurosurgeon Kenneth Till and hydraulic engineer Stanley Wade, coordinating the efforts to develop a hydrocephalus shunt pump that would later be known as the Wade-Dahl-Till valve. The WDT valve solved a number of problems in addition to the issue of clogging, including being easier to sterilize and low resistance. Though Theo had recovered and was no longer in need of the device by the time it was perfected, the Wade-Dahl-Till valve did save thousands of children until new medical technology rendered it obsolete. Dahl, along with Stanley Wade and Kenneth Till, refused to accept any profit from the invention and patent.
He became a vocal proponent of immunizations:
In 1962, Dahl and Neal's eldest daughter, Olivia, contracted measles. Just as it appeared that Olivia was beginning to recover from her ordeal, she took a dramatic turn for the worse: her immune system hadn't kicked the measles and her brain began swelling. Measles-induced encephalitis took her life at the age of seven years old. There would not be a measles vaccine until the following year and, even then, there would not be a reliable measles vaccine until 1971. For many years, Dahl refused to talk about the loss of his daughter but, in 1988, Dahl wrote a plea to parents in the UK to vaccinate their children against this and other pernicious diseases:
"Incidentally, I dedicated two of my books to Olivia, the first was James and the Giant Peach. That was when she was still alive. The second was The BFG, dedicated to her memory after she had died from measles. You will see her name at the beginning of each of these books. And I know how happy she would be if only she could know that her death had helped to save a good deal of illness and death among other children." – Roald Dahl
He was a pilot in the Royal Air Force during World War II and a legit flying ace:
Roald Dahl was living in Africa, working for Shell Petroleum (again: all our faves are problematic) when World War II loomed on the horizon. He joined up with the Royal Air Force and began training in Kenya, later continuing his training in Iraq. Within a year, starting as an aircraftsman, Dahl was a commissioned pilot officer. He was assigned to No. 80 Squadron RAF and started flying Gloster Gladiators, which were the last biplane fighters to be used by the Royal Air Force. Not even a month after having been assigned to 80 Squadron, a pretty drastic failure in communication ended with Dahl crash landing in the Egyptian desert, right in the middle of no man's land between Italian and Allied troops. The impact left Dahl with a busted nose, a fractured skull, and temporary blindness. After a five-month period of convalescence, he was declared fit for flying duty and rejoined 80 Squadron, which had been stationed outside of Athens to participate in the Greek campaign. It was during the Greek campaign that he became a flying ace. Later, he started experiencing debilitating headaches that would, sometimes, cause him to black out, rendering him unfit to continue flying; he returned home to the UK and was stationed at Uxbridge where he was hoping to become an instructor.
The name is Dahl. Roald Dahl:
After returning to the UK, he was appointed to the position of assistant air attaché at the British embassy in the United States. He found the job to be miserable, but it did put him in contact with C.S. Forester who was, at the time, writing propaganda for British Information Service meant to challenge the United States' isolationist attitudes. Forester was asked by The Saturday Evening Post to write about Dahl's experience as a pilot. Though Forester asked Dahl for some notes or anecdotes, what Dahl returned to him was so well-told that Forester opted to push for its publication as is (or… was, I guess). It was around this time that he started to be inducted into the intelligence community and was introduced to William "Intrepid" Stephenson, who quickly saw the usefulness of having an attractive, outgoing man attending all sorts of socialite gatherings. He was, along with Ian Fleming, David Ogilvy, Nöel Coward, and others, a member of the Irregulars, who were sending information back to MI6. Roald Dahl, the spy who shagged every woman with connections (CN: language may be inappropriate for young'uns). Around two decades later, he actually adapted one of Ian Fleming's Bond novels—You Only Live Twice—for the screen.
Happy Birthday, Roald Dahl!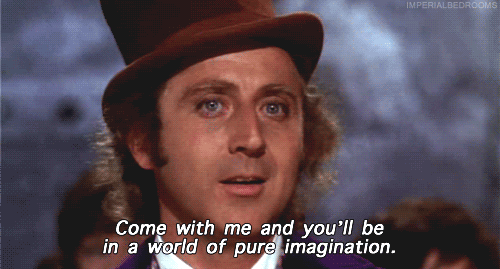 Thank you for sharing your imagination with us and encouraging young and old alike to exercise their own.
Feature Image Source:
Roald Dahl by Hardwick4 is licensed under a Creative Commons Attribution 4.0 International License.
Based on a work at https://commons.wikimedia.org/wiki/File:Roald.jpg.
Facebook Comments
comments