Today is Robert Downey, Jr.'s fifty-second birthday, which is the perfect excuse to celebrate his varied and long-lived career and his remarkable journey of recovery.
And—who am I kidding?—it's also a great excuse to bask in his yumminess. So, here are ten swoon-worthy gifs with which to start our celebration.
Silly sexy is super sexy!
Those eyebrows, though!
*melts into a puddle of goo*
It's admittedly better in reverse.
Oh yes, you are, honey!
Case in point.
The hottest, scruffy, 19th century, opium- and cocaine-using detective ever!
Again: case in point.
That's not even fair!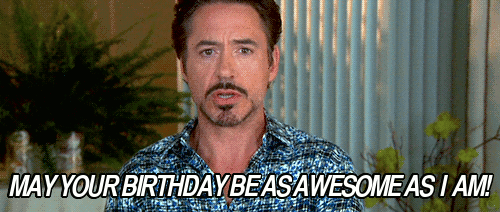 And we hope your birthday is as awesome as you are too!
Happy Birthday, RDJ! Here's to many more!
Did we miss your favorite RDJ gif? Link it in the comments!
Save
Facebook Comments
comments