Thirty-seven years ago today, in Westminster, London, a thirst factory was born.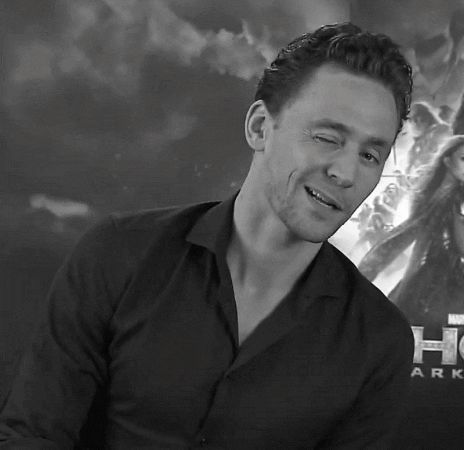 Yeah, that guy!
Thomas William Hiddleston, the son of a chemist and an arts administrator, is the second of three children. His older sister, Sarah, is a journalist and his younger sister, Emma, is also an actor. Growing up in Wimbledon and a Cotswold village, he had access to a fantastic education, including Dragon School and Eton. He went on to study at Pembroke College and, then, the Royal Academy of Dramatic Art. He started appearing in television programs while he was still studying and has since gone on to star in a number of limited series and big budget films, most notably Thor—which was his big breakthrough—and his recurring role as Loki in the Marvel Cinematic Universe, and thus making myriad gentlefolk of all kinds of genders and sexualities worldwide thirsty AF.
Indeed.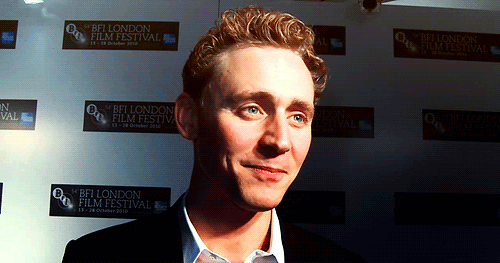 *fans self*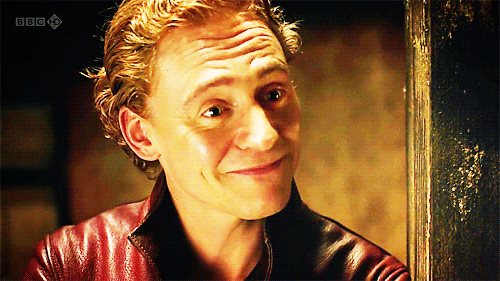 And have you seen The Hollow Crown?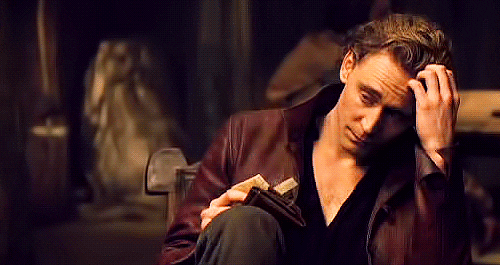 Seriously, if you haven't seen The Hollow Crown, you totally should.
That face! Also, you should watch The Night Manager too, if you haven't already.
He's even hot as the world's angstiest vampire.
Few things are sexier than a genuine laugh.
Hiddles and a baby leopard? I love everything about this gif.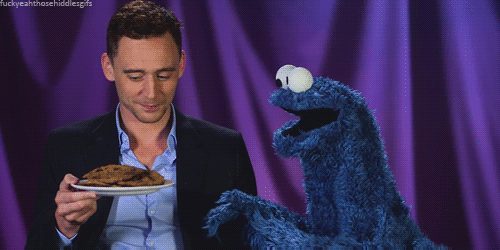 I will happily help with some of those cookies. No worries, Cookie Monster: I will fall on this particular sword for you. I'm a team player.
Yes. Yes, we are!
Happy Birthday, Tom! Here's to another year of your bringing life to characters that we love, that we love to hate, and that will forever stick with us. And another year of your general rawr-y-ness! RAWR.
Bonus velociraptor Hiddles:
Yeeeesssssssss!
Large promo source: http://starschanges.com/tom-hiddleston-weight-height-and-age/
Small promo source: http://losille2000.tumblr.com/masquerade
Facebook Comments
comments