I only recently discovered the treasure trove of work available with my Amazon Prime membership. While looking to be entertained during a workout, I found Tin Star with Tim Roth. I ended up on the stationary bike for twice as along.
Here are Tin Star and few more shows I've enjoyed binge-watching on Amazon Prime during my workouts!
Tin Star (September 2017) Dark Drama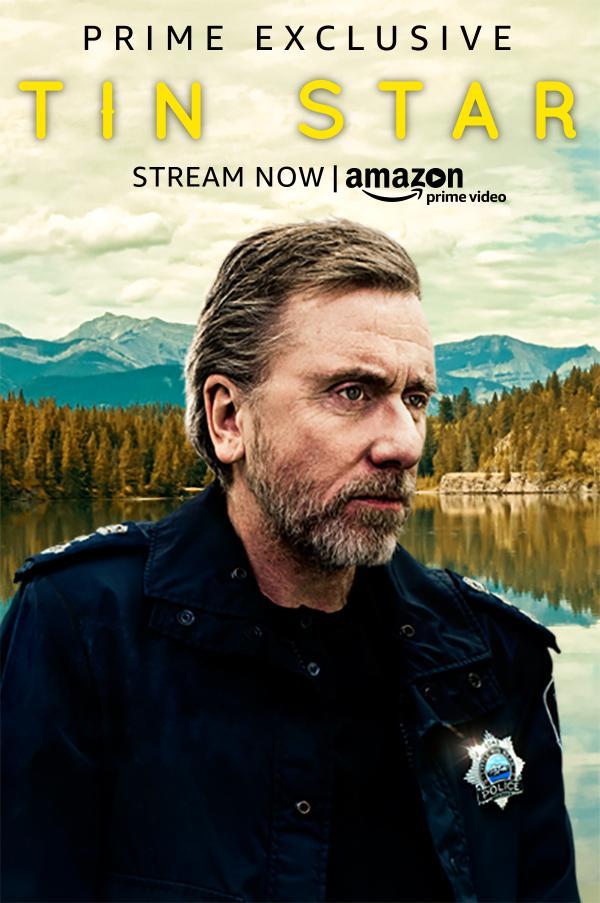 A British Police Officer becomes the New Chief of Police and moves his family to the Canadian Rockies. But as new faces appear around the sleepy town and a sudden big Oil Company and the promise of big money coming in, the small Canadian town begins to see violence and crime erupt.
Archangel (2005) British Spy Drama
This one, starring Daniel Craig, is a little older. It's one part James Bond, one part Da Vinci Code with Russian spy intrigue. You know it's good because the BBC produced it. A British college professor, working in Russia, investigates certain mysteries surrounding the life and death of Joseph Stalin.
Night Manager (2016) Drama
Who doesn't like Tom Hiddleston? The Night Manager originally aired on AMC and the BBC last year. Tom Hiddleston is the night manager of a Cairo hotel. He's recruited to infiltrate an arms dealer's inner circle.
The Last Tycoon (2016) Drama
This one is an Amazon original. It centers on Hollywood's first wunderkind studio executive in the 1930s, Monroe Stahr, and the power struggle between him and his mentor and current head of the studio Pat Brady. It stars Matt Bomer and Kelsey Grammer.
The Marvelous Mrs. Maisel (November 29, 2017) Comedy about comedy
Here's one you do not want to miss. Gilmore Girls fans will love the writer's new work. There are many parallels between the two shows. Connecticut is now the Upper West side, and the diner is replaced with a seedy "coffee" shop.
Miriam "Midge" Maisel, a 1958 New York City woman who has everything she's ever wanted—the perfect husband, two kids, and an elegant Upper West Side apartment perfect for hosting Yom Kippur dinner.
Facebook Comments
comments