I have a new favorite holiday cookie.  It's dark and chocolatey and smooth and creamy all at the same time. I should warn you, though, I brought these to work and they caused such a ruckus that I can hardly walk anywhere without someone asking if I've made more. One woman cornered me in the break room to grill me about when I'd be bringing more of them in. I said I hadn't had time to bake, and she leaned in, pointed her finger at me and said, "You started this…" So I think they should be called Chaos Cookies because that's exactly what they created. The idea came from this recipe and just looking at that photo I knew I had to make them. However, I am a big fan of my own chocolate cookie recipe so I used that instead and adopted her glaze to top them off. The result was a very easy-to-make cookie, pretty enough for cookie swaps or Christmas parties or causing a mad panic at work.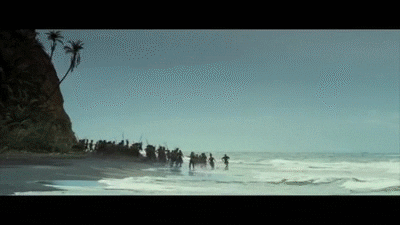 For the cookies:
2 cups all-purpose flour
1 cup unsweetened cocoa powder
2 teaspoons baking soda
1 teaspoon salt
2 sticks (I cup) butter, softened
1 cup white sugar
1 cup brown sugar, packed
2 large eggs
1 teaspoon vanilla extract
I bag mini marshmallows
For the glaze:
4 Tablespoons butter, melted
¼ cup cocoa powder
¼ cup hot water
2 cups powdered sugar
1 Teaspoon vanilla extract
Festive sprinkles of your choosing
Preheat oven to 350.
In a medium bowl, whisk together flour, cocoa, baking soda and salt.  Set aside.
Place butter and sugars in a mixing bowl and beat until well combined, maybe 3 minutes.  Add eggs and vanilla and beat until incorporated.  Add in the flour/cocoa mixture a little at a time so it doesn't get tossed out the top of your mixing bowl and mix until completely combined.
Roll dough into balls and place on a lined cookie sheet.  I made the dough balls about ¾ of an inch, and that produced 4 dozen cookies. Bake for 10 minutes, remove the cookie sheets and place 3 or 4 mini marshmallows on each cookie.  Return to the oven for an additional 2 minutes and then remove.  Let the cookies completely cool.
For the glaze, combine the melted butter, cocoa powder, vanilla and water in a bowl and whisk to combine.  Add in the powdered sugar and whisk until smooth.  The big benefit of this glaze is the use of cocoa powder instead of melted chocolate.  Melted chocolate plus water equals disaster, but with the cocoa powder, if the glaze isn't smooth enough you can add a little more water (a tablespoon at a time) until the consistency is right. If you add too much water accidentally, just add a little more powdered sugar to thicken it up again.
Spoon the glaze over the marshmallows, almost covering them but not quite.  You want some of the marshmallows to peek out.  Add festive sprinkles, and let it set for at least half an hour.
Prepare for chaos – and don't say I didn't warn you!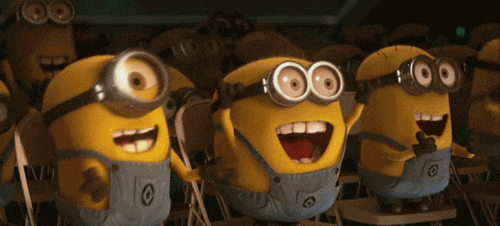 Facebook Comments
comments